Opinion
Survival of the fittest refineries
Why complex sites that integrate petrochemicals and more will have the edge long-term

Alan Gelder
VP Refining, Chemicals & Oil Markets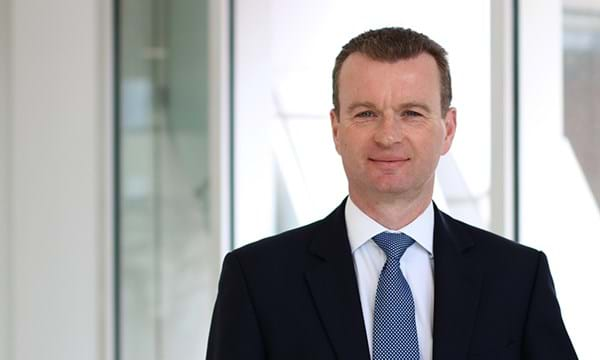 Alan Gelder
VP Refining, Chemicals & Oil Markets
Alan is responsible for formulating our research outlook and cross-sector perspectives on the global downstream sector.
Latest articles by Alan
View Alan Gelder's full profile

Kendrick Ng
Senior Analyst, Assets Benchmarking & Valuation, Oils & Chemicals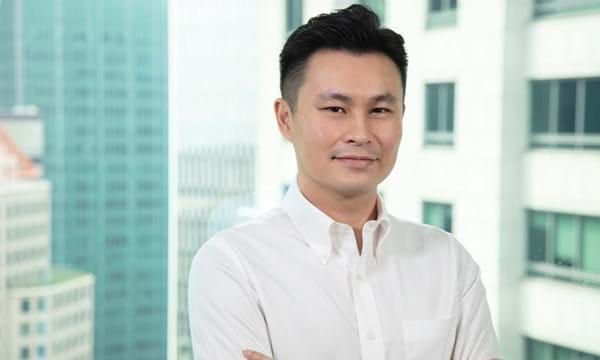 Kendrick Ng
Senior Analyst, Assets Benchmarking & Valuation, Oils & Chemicals
Kendrick leads the development of the Refinery Evaluation Model service as a product manager.
Latest articles by Kendrick
View Kendrick Ng's full profile
As the energy transition progresses, refineries face an increasingly Darwinian battle for existence. In the face of falling transport fuel demand and the rising impact of decarbonisation, only the most competitively positioned facilities can prevail. So, what factors will ultimately decide which sites survive the coming decades?
In our latest insight Survival of the fittest refineries: staying ahead, we use our Refinery Evaluation Model (REM) to analyse the future prospects for standalone and petrochemical integrated refinery facilities based on margins, complexity, integration, strategic value and carbon exposure. Fill out the form to download an extract of the slide deck or read on for an overview.
Recent history proves the benefits of flexibility
A strong market for refined products in 2022 contributed to improved margins for integrated refinery and petrochemical sites, despite commodity petrochemical market weakness. This was in stark contrast to the previous year when commodity petrochemicals contributed a positive uplift in net cash margins.
These changing market dynamics illustrate the benefits of integration, as it allowed operators to alter the product mix to take advantage of volatile market demand. For example, global integrated sites increased yields for transportation fuels including gasoline, diesel and jet by 0.8 percentage points in 2022; in the same period, yields for the same products at standalone refineries remained unchanged.
Longer-term trends emphasise the value of integration
In the long term, refiners face a structural drop in demand for transport fuels and other key refinery products as a result of the energy transition (see chart below).
Our projections indicate petrochemical markets will recover after 2025, albeit the shape of that recovery will vary by specific product. An obvious way to counteract the impact of reduced demand for refined products will therefore be to upgrade fuels as chemical precursors or products such as olefins, polyolefins, and aromatics. However, while combining refining with chemical production generally makes facilities more competitive, not all integrated sites are created equal. The level of petrochemical integration, the particular chemicals produced and the degree of yield flexibility the site possesses are all important factors in deciding their economic viability.
Integrated sites have higher direct emissions but can benefit from lower Scope 3 emissions
A key issue for refiners to consider as the energy transition progresses will be the carbon footprint of individual sites. The extensive processing needed to produce many petrochemicals means integrated facilities are generally more emissions intensive than standalone refineries. This exposes operators to higher carbon liabilities and carbon border adjustments.
More positively, the shift towards petrochemicals, which are non-combustibles, means integrated sites benefit from a reduction in Scope 3 emissions. At the same time, the uplift in net cash margin provided by chemical products could mitigate some carbon charges. In fact, our analysis of European facilities, that are exposed to carbon charges, indicates that petrochemical integration generally improves economic competitiveness.
Changing oil supply by quality favours refinery complexity
Refiners currently favour processing medium crude oil. However, until the end of the decade, crude oil supply growth will be driven mainly by light grades. Then, from around 2030 onwards, increases in supply will mostly be in the form of heavy crude. This will make site complexity more valuable in the 2030s and beyond.
Economic competitiveness will determine the future of sites
Ultimately, for refineries it really will become a case of survival of the fittest – with economic competitiveness the deciding factor. With this in mind, operators will need to regularly benchmark individual assets against their peers on various metrics, from diversification of yields to management of carbon exposure.
For maximum 'survivability', refiners will need to position their assets via a multi-pronged strategy that improves both margins and carbon competitiveness. This should encompass petrochemicals, biofuels and low-carbon specialty products, as well as addressing process optimisation and emissions reduction and accounting for carbon prices and carbon border adjustments.
Implementing such a strategy will require significant investment and is not without risk. The ability to simulate and assess the impact on profitability and emissions of reconfiguring sites towards particular products will therefore be invaluable in deciding whether to invest in the adaption of these facilities or simply close them down.
To learn more, watch our video which discusses the important factors when considering which sites are at risk of closing by 2030. Watch now.
Fill in the form at the top of the page to download an extract of the presentation.