The developer ecosystem needs answers
Unknowns can make or break a project. Use the best data and analysis to check your assumptions and account for the unexpected.
Powerful data and analysis to answer the most pressing project development questions.
Datasets for developers include:
Price forecasts for 100 zonal power points at the hourly, monthly and annual level
Capture rates for wind and solar
Capital costs and LCOE forecasts by technology
Forecast transmission flows and congestion
Revenue recovery for new investments
REC price forecasts and RPS data
Plus access to historical and forecast data points:
Historical unit level fuel burn, generation, capacity factors
Historical and forecast zonal power prices and capacity auction prices
Historical and forecast natural gas prices
Project planning

Deploy interactive data tools to tell the story of a project over its lifetime

Benchmarking

Model a wide range of scenarios related to performance and operations

Competitive analysis

Understand competitors with granular data

Price estimates

Command in depth analysis on market fundamentals across multiple regions
Beyond data: Industry standard analysis
What risks are there to this project 10, 15, 20 years down the line?
How will the emergence of storage affect our market outlook?
How can we maximize project margins in uncertain electricity price and regulatory scenarios?
Talk to an account manager with experience in your sector and region today: power@woodmac.com
Not a developer? Learn more about the North America Power Service for your business here.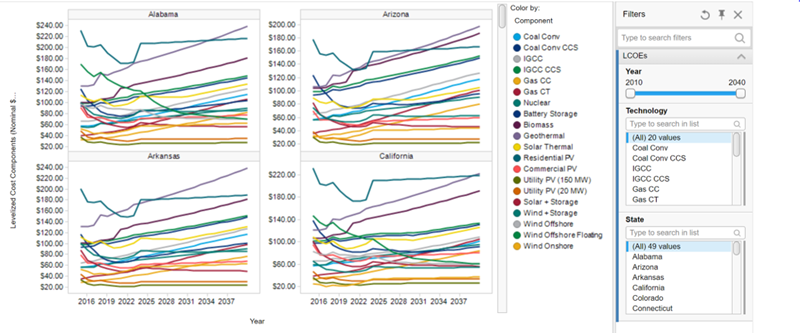 Source: Wood Mackenzie North America Power Data Tool