News Release
High European gas storage levels quell price spike fears during Norway's field maintenance season
Wood Mackenzie reports says any extensions to second phase of works on Norway's gas assets should have minimal impact
Unseasonably high gas storage levels in Europe should mean any delays to major maintenance projects planned for Norwegian gas assets in August and September will have less impact on prices than earlier in the summer according to Wood Mackenzie, a global insight business for renewables, energy and natural resources.


The report states that the decision by Norske Shell on June 13 to extend repairs at the Nyhanma processing plant by 20 days caused TTF prices to increase by €10 per megawatt hours (MWh) within the week. This programme extension led to a further reduction in supply of almost 2 billion cubic metres from the Aasta Hansteen and Ormen Lange fields, which are connected to the Nyhamna processing plant. For a few days in June and July prices remained over €40/MWh.


"There have been some serious concerns that more delays like the one announced by Norske Shell in June would have serious ramifications for gas prices as we head into the autumn," says Mauro Chavez, head of European gas markets at Wood Mackenzie. "However, with European storage inventories reaching nearly 85% fill by late July amid muted gas demand in Europe and Asia, gas prices for this summer have fallen back to below €30/MWh."
EU 27 Gas Storage Levels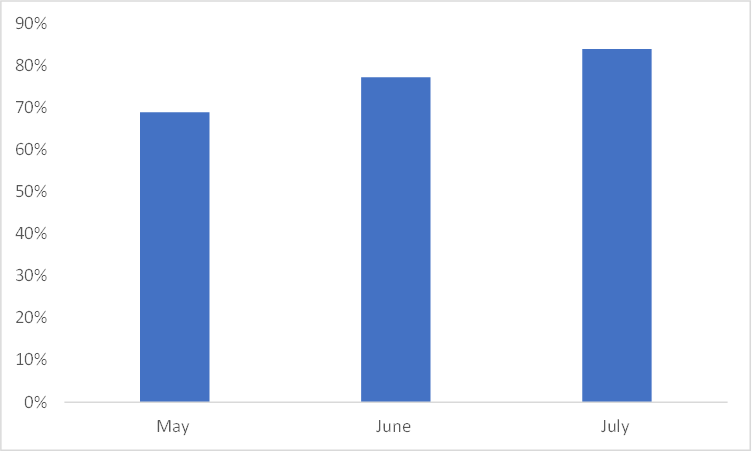 Source:Wood Mackenzie
Norwegian gas accounts for 26% of Europe's total supply and is now considered of vital strategic importance to the continent.

The report adds that the second phase of Norway's maintenance schedule for its gas assets include work on the Kollsnes gas processing plant. The Kollsnes plant processes over 140 million cubic metres a day (Mcmd) of gas including the production from Troll, Norway's highest producing field.

"Usually, any extended works on such a strategically important asset would be enough to cause a significant price reaction in the market," says Alireza Nahvi, gas research analyst at Wood Mackenzie. "However, if European gas storage levels are near 90% by the end of the planned maintenance schedule at Kollsnes, the impact on prices would be minimal."

With such an extensive maintenance programme planned, Wood Mackenzie anticipates 6% lower Norwegian gas production in 2023 versus the near-record performance in 2022, although output could be reduced further if the maintenance scheduled in August and September is extended by a significant margin.

"Norwegian assets performed well in 2022 and 2023 with high production helping to plug the supply gap left by the loss of Russian pipeline volumes," Chavez says. "However, this followed a reduced maintenance programme in 2020 and 2021 due to the Covid-19 pandemic so the work being carried out is essential to maintain supply levels."