ExxonMobil's upstream portfolio is in the best shape since the merger with Mobil.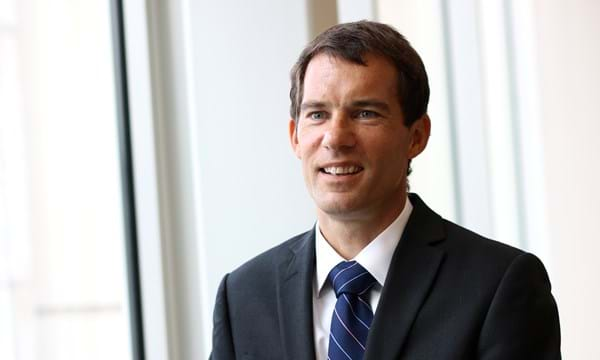 Tom Ellacott
Senior Vice President, Corporate Research
Tom leads our corporate thought leadership, drawing on more than 20 years' industry knowledge.
Latest articles by Tom
View Tom Ellacott's full profile
Why buy this report?
You'll get a deep-dive analysis of ExxonMobil's investment strategy.
We review ExxonMobil's strengths and weaknesses, plus what we think are the key risks to future performance. We also scrutinise the SuperMajor's financial performance, asset base and production profile.
What's the key takeaway from this report?
ExxonMobil's portfolio is geared for long-term outperformance. Its main growth projects are low cost, deliver double-digit returns at US$35/bbl and boost the Supermajor's resilience to low prices.
The strategy reinforces ExxonMobil's tried-and-tested focus on returns and long-term fundamentals. But it will have to sacrifice financial performance in the near-term to drive value growth out to 2025.
21 May 2019
ExxonMobil corporate report
Report summary
A contrarian investment-led strategy sets ExxonMobil apart from its peers. Spend will jump around 50% to drive value growth from a portfolio that, in the company's own words, is in the best shape since the Mobil merger. The goal is to grow earnings by 140% out to 2025. There will be further erosion of key financial metrics out to 2021 but will this bold blueprint leave peers trailing over the long-term?
Click here to view the full range of corporate reports including over 50 of the world's most important oil and gas companies.
These reports provide unsurpassed proprietary data and analysis, underpinned by our industry leading asset models to help you understand your peers and competitors, and make the best strategic choices.
Table of contents
Wood Mackenzie perspective
Market rating
Financial Framework

Financial strategy
Investment programme
Impact on financial performance

Upstream

1. Current strategic positioning
2. Production outlook
2.2 Longer-term upsides to our base-case modelling
3. Unconventionals
3.1 Permian tight oil
3.2 Tight oil risks
4. LNG
4.1 Managing the pace of upstream LNG development
4.2 Strengthening LNG marketing capability
5. Deepwater: delivering new growth platforms
5.1 Guyana
5.2 Potential for more business development in Brazil
6. Exploration

Downstream Strategy
Refining & Marketing

Refining
Marketing and retail

Chemicals
New Energies
Wood Mackenzie base case valuation metrics
Wood Mackenzie base case investment and cost metrics
Wood Mackenzie base case production metrics
Wood Mackenzie base case reserve and resource metrics
Economic assumptions
Tables and charts
This report includes 52 images and tables including:
Evolution of ExxonMobil's returns from newfield developments
Benchmark: newfield development returns versus investment
Benchmarking: ROACE evolution
Benchmarking: market premium / discount to WM upstream NPV,10
WM projection of ExxonMobil's free cash flow from R&M and Chemicals
WM projection of ExxonMobil's underlying EBIT from R&M and Chemicals
Refining benchmark: ExxonMobil vs. peers
Benchmark: cumulative refinery uplift from IMO regulation
ExxonMobil's petrochemical sites by region
Upstream EV vs. Upstream NPV,10
Upstream portfolio sensitivities vs. NPV,10
Current NPV,10 vs. Future NPV,10
Base case upstream NPV,10
Forecast development expenditure (nominal)
Forecast operating expenditure (nominal)
New project returns
Reported development costs
Reported and WM forecast production
Oil vs. Gas
Liquid production
Gas production
Total reserves: Wood Mackenzie commercial
Total reserves: reported vs. Wood Mackenzie
Total reserves: reported vs. Wood Mackenzie
Reserve life: reported vs. Wood Mackenzie
Base price assumptions
Base price assumptions (nominal terms)
Base, high and low Brent (nominal terms)
High price assumptions
Low price assumptions
Valuation assumptions
Foreign exchange rate assumptions
Wood Mackenzie's estimate of ExxonMobil's future investment
Benchmark: development spend per unit of production (2018 terms)
Benchmark: cash flow breakeven
Benchmark: free cash flow generation
Strategic fit of upstream regions
Historical production targets vs actual and forecast production
WoodMac forecast CAGR
WoodMac forecast of ExxonMobil's growth from new projects
WoodMac forecast of ExxonMobil's production from new projects by resource theme
Production upsides by asset
Production upsides by resource theme
Benchmark: Majors' production from Permian tight oil assets
The evolution of ExxonMobil's Permian NPV,10
ExxonMobil's upstream NPV,10 by resource theme
Benchmark: Gas into LNG
Benchmark: evolution of the Majors' deepwater NPV,10
Benchmark: Majors' deepwater production
Conventional reserves discovered (2016-2018)
Conventional exploration returns (2015-2017)
ExxonMobil's largest refineries by region
What's included
This report contains:
ExxonMobil corporate report

ZIP 2.50 MB

ExxonMobil_corporate_report.xlsx

XLSX 1.59 MB
Browse reports by Industry Sector
Trusted by leading organisations