Register for the webinar
Permian investments have been scaled-back aggressively. But there are still 135 active rigs concentrated in certain geographies. Are the tight oil wells still being drilled generating returns at today's prices?
Join our Upstream veteran analysts, Rob Clarke and Brandon Myers, on Tuesday, June 30, as they analyze ultra-core inventory and discuss who is sitting on the best acreage. Defensive strategies could turn into opportunities if some of this acreage hits the market.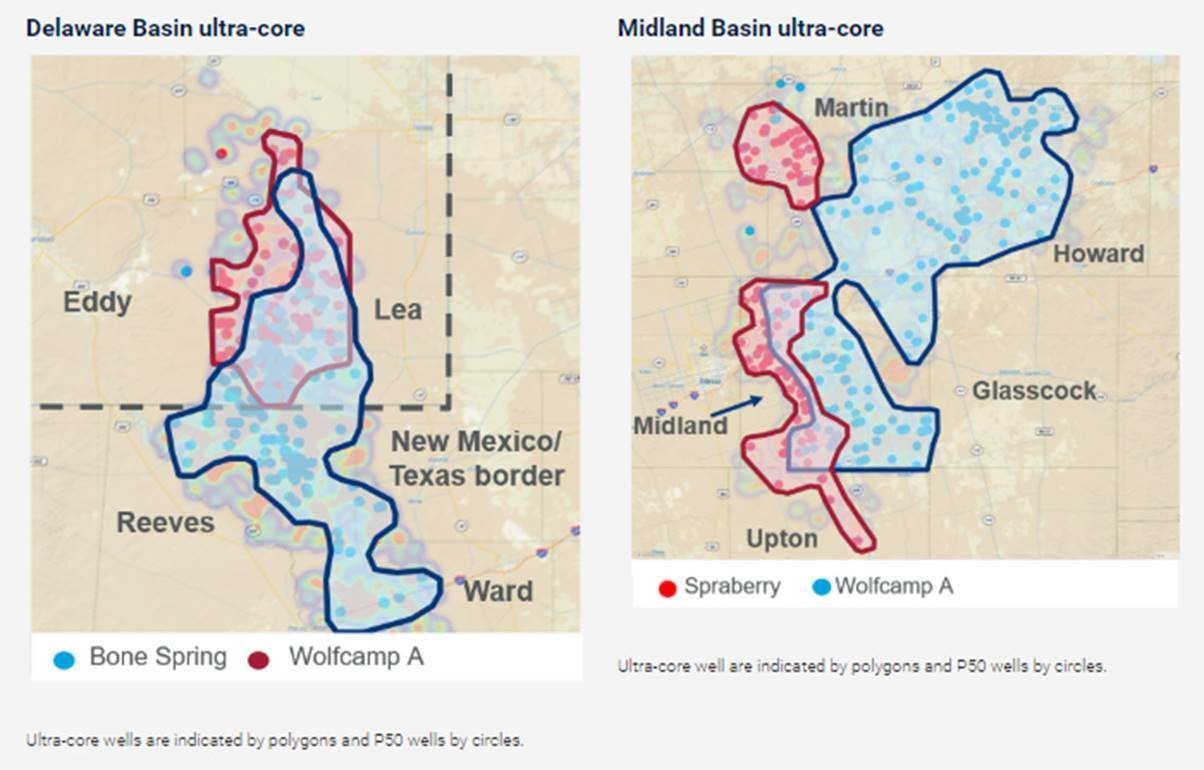 The live-presentation will walk you through our latest valuations work focused on the Delaware and Midland basin in these three simple steps:
High-grade undrilled acreage by recovery rates and geologic properties
Develop type curve distributions to highlight the best undrilled locations
Test price scenarios and timing to find the optimal drilling schedule against various price outlooks
The in-depth research report is available to our Upstream subscribers. If you're not subscribed, you may purchase the report below or contact us for more information.
Insight
The industry is living through an unprecedented drop in oil prices which has presented operators with many challenges. How should Permian players respond? Find out more in the report.
Hidden 2020 opportunities: Permian Basin
Purchase Now