Discuss your challenges with our solutions experts
Get in touch
For details on how your data is used and stored, see our Privacy Notice.
Opinion
5 things you need to know about MENA upstream oil and gas
Find out what projects and regions our MENA upstream team will be watching closely in 2019

Jessica Brewer
Principal Analyst, North Sea Upstream Oil and Gas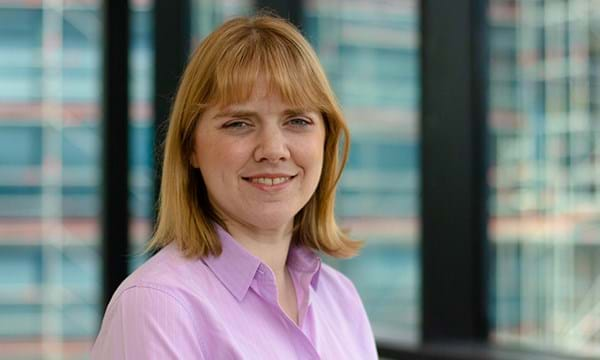 Jessica Brewer
Principal Analyst, North Sea Upstream Oil and Gas
Jessica brings experience in both field and research roles to her analysis of the North Sea upstream industry.
Latest articles by Jessica
View Jessica Brewer's full profile
As 2019 takes off, Wood Mackenzie's upstream Middle East and North Africa team highlight five things to look for over the next 12 months.
In a hurry? Get the podcast to listen to the MENA upstream team discuss these five points.
1. Middle East investment offsets North Africa declines
Capital investment will remain relatively flat in 2019 at US$85 billion. Yet this isn't the whole story as North Africa declines will be offset by Middle East gains.
Oil spend dominates the Middle East, up 9% year-on-year at US$56 billion as the OPEC nations expand or, in the case of Saudi Arabia, maintain capacity.
With numerous projects to chase, the service sector is in for a bumper year. The mood is buoyant and confidence is on the rise. But with 12 billion barrels of oil equivalent (boe) in the region sanctioned in 2018, and the potential for over 5 billion boe in 2019, there are questions about the supply chain's capacity to take on all the extra work.
In contrast, North Africa spend will fall 25% year-on-year to US$12 billion, due mainly to the winding down of investment at Egypt's deepwater Zohr and West Nile Delta fields. Oil investment will be down 10% year-on-year, but should recover in 2020 to around US$4.5 billion, similar to 2017's spend. This year, however, Algeria may offer some relief.
2. Five projects will drive gas production growth
The Zohr gas field will grow by 1 billion cubic feet per day (cfd) and BP-operated West Nile Delta by 400 million cfd. As a result, Egypt's gas balance will move to surplus in 2019. Domestic demand will absorb most new volumes, but excess gas will support increased exports out of Egypt LNG, and a restart of the mothballed Damietta plant.
Projects in Israel, Iraq and Iran will add 1.2 billion cfd, 500 million cfd and 4 billion cfd of capacity respectively.
What's the impact of this increase in supply? Find out in the full version of this report, "MENA upstream: 5 things to look for in 2019".
3. Qatar's Megatrains will attract mega interest
Qatar New Megatrains is one of the global standout opportunities in 2019. Partner selection is ongoing, and we expect awards to be made in advance of FID in 2020. Qatar Petroleum (QP) has bold ambitions to increase the country's LNG export capacity from 78 million to 110 million tonnes per annum (tpa) next decade. The upstream segment alone is a world-class asset and operators will struggle to find other low-cost opportunities of this scale.
QP is unlikely to sole risk the development and will seek partners. However, suitors will need to prove they can add value to win a stake. We expect to see all the incumbents, primarily the Majors, jostling for position.
4. OPEC will continue its balancing act
December 2018's OPEC+ agreement combined with Iran's already reduced output means that the region's oil production will fall year-on-year. The benefits of near-term production restraint will help pay for longer-term capacity expansion.
Saudi Arabia will lead the reductions, while the UAE and Kuwait will likely comply too. Libya is exempted, so could go produce more than the 1.3 million b/d it reached at the end of 2018. But sustaining that level will be tough - we expect Libya to average close to 1 million b/d in 2019.
Iran's six-month sanction waivers mean that its production will stabilise around 2.9 million b/d, at least for the first half of 2019. We don't expect the waivers to be renewed and forecast production to drop to around 2.7 million b/d the rest of the year.
The OPEC wildcard is Iraq. The country has been steadily building oil capacity and could go beyond 5 million b/d in 2019. Of the MENA OPEC members, Iraq has been the least compliant with output cuts. Even if it does continue to increase oil production, we still expect an overall year-on-year reduction in MENA output.
5. Frontier exploration plays will pique IOC interest
Egyptian offshore gas remains a popular theme. There are high hopes for Eni's Nour-1 well, targeting a multi-trillion cubic feet carbonate prospect in the shallow waters of eastern Nile Delta. A similar play is targeted by Dana Gas on its North El Arish block.
In 2018, BP teamed up with Eni in its Libyan exploration acreage. After four years under force majeure, drilling will resume in the second half of the year.
Offshore exploration will step up. A Total-led consortium will spud Lebanon's first ever offshore exploration well. The wildcat, expected on block 4, could prove transformational for the country. Bahrain's offshore unconventional gas discovery, Khalij al Bahrain, will see at least one appraisal well. In Oman, Eni will survey its large Block 52.
The UAE's three bid rounds - Abu Dhabi, Ras al Khaimah and Sharjah - are expected to be awarded early in the year. Sixteen blocks are on offer with interest expected from the Majors and smaller independents.
We expect that Egypt's EGPC and EGAS 2018 bid rounds will see strong interest from the Majors. Fresh bid rounds are also planned for Israel and Oman.
For the supporting charts and additional data and analysis, purchase your copy of the "MENA upstream: 5 things to look for in 2019".
Listen to the Middle East and North Africa in brief podcast
Find out why 2018 was a bumper year for upsteam oil and gas in MENA. And get our experts' forecasts for the year ahead. The team looks at record M&A spend and project sanctions, gas production growth and OPEC-production-restraint compliance.