Discuss your challenges with our consulting team
The challenge: Preparing for Mozambique's upcoming LNG boom
Mozambique is an emerging leader in LNG: the country is expected to become the largest producer in sub-Saharan Africa (and the fourth largest in the world) by the mid-2020s when over 30 mmtpa of LNG comes onstream. Mozambique's NOC ENH had a unique opportunity to develop its business and become an active player in the global LNG market, which is forecast to more than double in size by 2040.
But with various commercial options available, the company needed an objective advisor with the right connections, knowledge and expertise to help it chart the best way forward.
Our approach: identifying the right strategy to match ENH's aspirations
ENH approached Wood Mackenzie in May 2018 to help it design a strategy to maximise the value of its LNG resources. It aimed to play a more active role in the global gas market and in the development of Mozambique's gas future.
Our first step was to meet with the board and executive management team to fully understand the company's objectives, goals and vision. We carefully assessed ENH's existing capabilities in LNG and the various commercial options that were available.
As ENH had the option to buy its equity LNG from the Rovuma LNG project, this presented a significant opportunity to establish a marketing and trading business that would help expand its global presence.
Gas is quickly becoming a fuel of choice as the energy transition gathers pace. But the rules of the game are changing: as competition intensifies, rising supply and a more active spot market have prompted an increase in the number of shorter and more flexible contracts. To market and trade its own LNG (and other products) successfully, ENH needed a partner with the right expertise and knowledge to help it navigate the rapidly changing market.
ENH relied on Wood Mackenzie's knowledge of the global gas market and our network of contacts to help identify, evaluate and screen potential partners. After running a thorough and interactive screening process, energy and commodity trading company Vitol was selected as a joint venture partner. As the joint venture took shape, we worked closely with ENH and its legal partners to refine all the details of the commercial arrangements.
In September 2019, ENH announced the formation of a joint venture company, ENH Energy Trading, in partnership with Vitol.
We approached Wood Mackenzie with a clear vision: to build a reputable business for future generations. Wood Mackenzie supported us at every stage to bring our vision to life, from concept through to the final execution. The team's knowledge of the market and network of industry contacts were invaluable.

Benjamim Chilenge, EVP for Commercial and Marketing at ENH
The result: Maximising the value of ENH's gas resources through access to the global gas market
The new global trading joint venture affords ENH the means to create additional value from Mozambique's gas exports by giving it access to the global LNG market, worth over US$120 billion per year.
The joint venture will put ENH on the map of global LNG players and allow it to optimise overseas sales of its natural gas resources at a time when the global LNG market is booming. Based in Singapore, the new company is ideally placed to capture demand from Asia, a key centre for LNG demand growth.
Get in touch
Whether you are a new or more experienced player and require assistance navigating the LNG market our global experts are here to help.
If you would like to set up an initial discussion, please get in touch.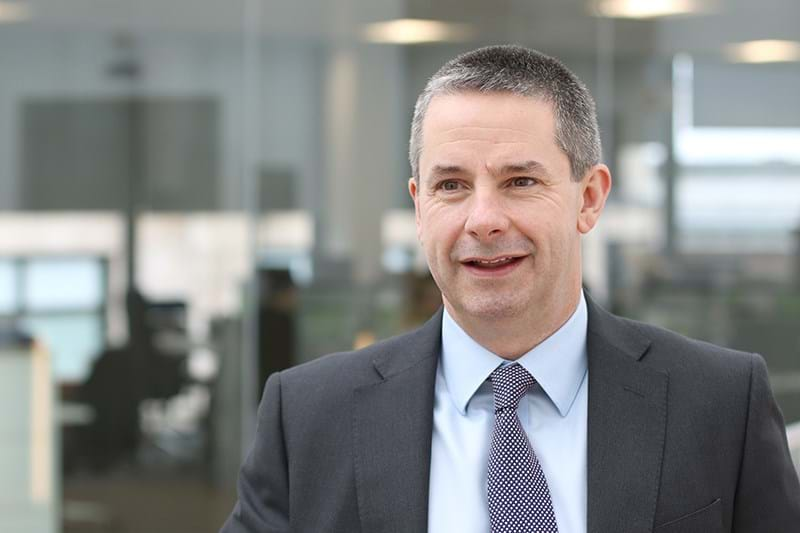 Gavin Law, Head of Gas and Power Consulting