Opinion
Asia Pacific energy outlook: surging power or lacking charge?
High prices have supported a surge in Asia Pacific energy investment, but prices are falling fast and undermining vital support for battery storage

Alex Whitworth
Vice President, Head of Asia Pacific Power Research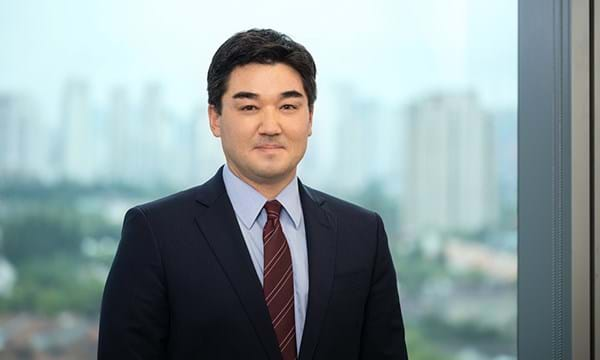 Alex Whitworth
Vice President, Head of Asia Pacific Power Research
Alex leads our growing long term and short term power research team in Asia Pacific
Latest articles by Alex
View Alex Whitworth's full profile
There is a mixed forecast for Asia Pacific's energy investors. The region is a powerhouse, with heavy demand and strong supply to match. Recent high prices have boosted the 10-year investment outlook by 50% through the energy crisis to US$3.3 trillion across both renewables and fossil fuel technology.
Coal is growing fast, but renewables are on the up too: solar and wind power are set to overtake fossil fuels by 2038 and will claim 49% of the region's power, between them, by 2050. The energy price crisis appears to be easing, with estimated capture prices for generators coming down by 25% or more by 2025.
We explored the road ahead in detail in a new report, Asia Pacific power & renewables strategic planning outlook 2023. Fill in the form for a complimentary extract, and read on for an introduction.
Clouds on the horizon: challenges to the clean fuel growth trajectory
The picture is not entirely rosy. The energy crisis changed socio-political priorities, and in many countries liberalisation efforts have stalled and energy security has come to the fore. South Korea and Australia imposed stricter price caps on their wholesale power markets to limit power costs in 2022 and the Philippines and Japan enhanced subsidies for end-user tariffs. Many markets have slowed plans to phase out coal, while there is much stronger support for nuclear.
Despite the boom in wind and solar investment, intermittent renewables need massive grid investment to reach their potential. The market value of wind and solar power in Asia Pacific continues to decline relative to fossil fuels as transmission lines are overloaded. Wind and solar capture prices from wholesale markets are falling; they were 4% lower than those of coal power in 2022 and this gap is predicted to widen to 20% by 2030 as renewables are more widely adopted.
China leads on renewables, coal – and emissions
China is aggressively expanding capacity across both coal and renewables over the next five years, driven by a strong growth in demand and a need for economic and energy security. Coal remains one of Asia's cheapest new-build power generation options, but the higher carbon output that comes with its growth will set the region's emissions peak back.
CO2 emissions grew by 568 million tonnes between 2020 and 2022, and are predicted to peak at 7.8 billion tonnes in 2027, before dropping 48% by 2050 as clean options catch up. Most of this CO2 is attributable to coal, with 374 GW of coal builds planned in the region by 2027, mainly in China and India. This is almost twice the planned capacity additions from gas.
China's share of the power sector's carbon emissions in the region is expected to fall steadily. China is on track to hit its target of peaking emissions by 2030, but its share of regional emissions will remain the highest, falling from 64% in 2022 to 45% in 2050. India is increasing its CO2 output, and could account for 25% of the region's emissions by 2050.
Coal and gas are falling in price. In 2023, delivered plant-gate coal and gas prices will decline by 17% and 8%, respectively, compared to last year. Coal prices are expected to fall further from 2027, to around US$4/mmbtu, while gas should settle around US$9-9.6/mmbtu.
Nuclear's affordable appeal
Coal's growth, while currently strong, is predicted to slow considerably in the coming decades. By 2050, its generation is likely to be half what it is now, and an increasing number of the region's countries, including China, Japan, and South Korea, have begun to view nuclear as a secure, low-cost, low-emission alternative.
Led by China, Asia Pacific's nuclear capacity is expected to rise from 102 GW in 2022 to 476 GW in 2050. Nuclear is targeted in land-constrained coastal cities which have limited renewables potential. In these areas nuclear's cost is likely to remain lower than gas and offshore wind until at least the late 2030s and beyond. Although politically challenging, nuclear should continue to grow steadily, outpacing both gas and hydro by 2050.
Batteries: overheated and undercharged?
In both near and long term, battery storage is the fastest-growing technology. Capacity is set to grow to 1,277 GW in 2050, from just 17 GW today, with China and India again dominating in the longer run. Liberalised markets such as Australia, India, Japan and Singapore will adopt battery storage faster than regulated ones, as wholesale and ancillary service markets provide more incentives.
But again, there's a note of caution here. Despite rapid growth, battery storage accounted for under 0.5% of total installed capacity in 2022. It's predicted to reach just 2.9% by 2030 and 10% by 2050. While battery storage investment is increasing it is not yet sufficient to keep pace with demand from renewables growth. Lack of policy support and high costs of battery storage are a key risk ahead for the energy transition.
Asia Pacific power & renewables strategic planning outlook 2023 provides a detailed run-down on which countries are most vulnerable to global market volatility, which have increased regulations to combat price rises during 2022 and much more.
Our complimentary extract includes charts on:
Capex deployment by technology and market
Share of generation of renewables and fossil fuels
Solar and wind levelised cost of electricity (LCOE)
Average capture prices by technology
Battery storage capacity by market
And more.
Fill in the form at the top of the page to get your complimentary copy.