Opinion
Can the US offshore wind industry reach Biden's 30 GW target?
Strong federal support could be a game-changer for US offshore wind

Lucas Stavole
Senior Analyst – North America Wind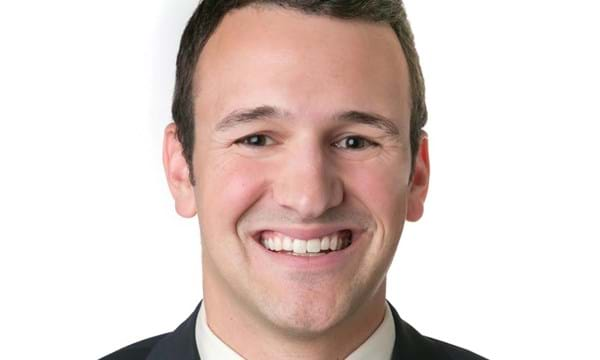 Lucas Stavole
Senior Analyst – North America Wind
Lucas is responsible for wind market research and analysis in North America
Latest articles by Lucas
View Lucas Stavole 's full profile
State-level mandates and targets have helped the offshore wind industry take its first steps in the US, but a commercial-scale wind farm has yet to be installed. Strong federal support – and an ambitious target – could now see offshore wind really take off.
In a recent report we took an in-depth look at the state and federal policies driving demand for offshore wind in the US. Fill in the form for a complimentary extract or read on for a brief introduction.
Federal support is the springboard offshore wind needs to hit Biden target
2021 does mark a clear milestone for the offshore wind industry in the US. Although the federal government had not impeded progress, as the Department of the Interior had conducted leasing of offshore wind areas and permitted demonstration projects, it was not until the Biden administration that the federal government demonstrated firm support for the industry.
The Biden administration has set an ambitious but realistic goal of 30 GW of offshore wind installed by 2030 and the industry is eager to meet the demand. Nearly 12 GW of capacity has already secured a support scheme and the administration has directed the Bureau of Ocean Energy Management (BOEM) to issue new leases for offshore wind in federal waters. This includes eight lease areas in the New York Bight supporting at least 7.6 GW, as well as areas off the coast of North Carolina and California supporting more than 6 GW.
Developers have already submitted a Construction and Operations Plan (COP) for 14 GW of capacity and the Biden administration has asked BOEM to review 16 COPs by 2025. This acceleration of the permitting process provides a necessary boost to developers' momentum to reach the 30 GW goal as well as an increase of confidence for supply chain investment to meet the demands of planned projects.
The US offshore wind industry can deliver 32.5 GW through 2030
More than 14 GW of projects are already contracted or soon to be approved, up from 9 GW a year ago. (The state of Virginia has directed the state board to approve the 2.6 GW Coastal Virginia Offshore Wind project, which is included in this total). If solicitations continue without delay, most states are on track to reach state mandates, which total 11 GW by 2030 and an additional 14 GW by 2035, likely earlier than targeted.
For 32 GW to be installed, states without mandates will need to solidify and expand current targets later in the decade.
Transmission improvements and floating wind technology costs will be key
Transmission and floating wind project costs are still major question marks for the industry. While floating demonstration projects have been installed in Europe, the technology is still nascent. Lack of subsidies or an insufficient drop in cost could push out some of the US forecast of 32 GW by 2030.
Additionally, improvements to the transmission grid are a necessity after the initial wave of projects comes online. The high cost of network upgrades, which has been a barrier in the past for proposed transmission projects, must be overcome for the industry to reach the 30 GW target.
State mandates and solicitations still necessary for offshore wind to grow
Average solicitation award sizes have increased dramatically, and total awards are often larger than what was originally tendered. More tender announcements need to occur in some states (New York, Virginia, North Carolina, California, Maine) to meet Biden's 30 GW goal, and more offshore wind energy areas need to become available for developers to lease.
BOEM plans to auction off eight lease areas in the NY Bight in late 2021, and pricing could come in higher than the previous auction in 2018 for the three New England lease areas that sold for over US$250,000 per km2. While conservative estimates state that the areas could support 7.6 GW, it is likely the areas could hold 12 GW or more.
Additionally, BOEM is planning further meetings regarding call areas off the coast of California that could support more than 4.5 GW of capacity and hopes to hold an auction in mid-2022. BOEM also plans to lease the Wilmington East call area off the coast of North Carolina, which could hold more than 1.6 GW of capacity, in May of 2022. BOEM's planned lease and call areas could total anywhere from 14 GW to 22+ GW.
What's ahead for US offshore wind?
Despite having only two operational offshore projects to date (both demonstrations) in the US, the offshore sector will account for nearly a quarter of wind build in the country in 2024, and nearly a third of the market from 2025 on.
Significant transmission improvements, especially in the Northeast, are necessary as more offshore wind comes online. Supply chain investment announcements are becoming more commonplace, and this trend will continue. We expect that declining costs for floating wind will allow commercial-scale floating wind projects to emerge in the later part of the decade. All of these factors, combined with strong federal support, will allow the growing US offshore industry to reach new heights in the decade to come.
Our US offshore wind market outlook 2021-2030 covers this topic in more detail, including state-level profiles. Fill in the form at the top of the page to access a complimentary extract, including charts and tables on:
US offshore wind forecast scenarios
Offshore wind as a key component in state renewable targets
How offshore wind competes with alternative clean technologies