Opinion
What do ExxonMobil exits mean for the oil Majors?
ExxonMobil is exiting Italy and Thailand. Further divestments from the Majors are possible, but will hinge on buyer appetite

Alan Gelder
VP Refining, Chemicals & Oil Markets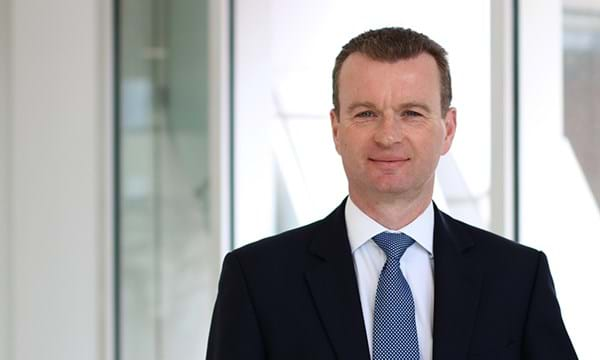 Alan Gelder
VP Refining, Chemicals & Oil Markets
Alan is responsible for formulating our research outlook and cross-sector perspectives on the global downstream sector.
Latest articles by Alan
View Alan Gelder's full profile
ExxonMobil's recent announcement of the sale of its Italian and Thai assets is the latest in a series of divestment moves by the oil Majors. But how much more rationalisation is likely?
Our report ExxonMobil exits Italy and Thailand: why, and what's next for the Majors? assesses the reasons for ExxonMobil's decision and looks at the potential for further consolidation by the industry's key players. Fill out the form to access the full insight, or read on for a short introduction.
What exactly is ExxonMobil selling?
ExxonMobil has sold all its Italian fuel and refining assets to private Italian fuel and mobility group IP. The deal is due to close in mid-2023 and hands IP full ownership of the 134,000 barrel-per-day Trecate refinery (it already owned 25%).
ExxonMobil has also agreed to dispose of its 65.99% interest in Esso Thailand, this time to Bangchak. That deal should go through in the second half of 2023. It includes the Sriracha refinery, distribution terminals and pipelines, along with a network of 700 Esso-branded retail/service stations.
ExxonMobil will, however, continue to supply both markets with branded finished lubricants and chemical products.
Why is ExxonMobil parting with these assets?
Trecate doesn't align with the company's strategic focus on petrochemicals and lubricants. What's more, its inland location makes it both less competitive on price and harder to decarbonise. In fact, it ranked in the bottom quartile for global integrated refinery/petrochemical sites in terms of net cash margins (NCM) in 2021.
By comparison, Sriracha is a midranking site in terms of NCM. However, it doesn't fit with ExxonMobil's future focus, which is on large-scale facilities producing lower-emissions fuels and high-performance products.
The chart draws on data from our proprietary Refinery Evaluation Model and Emissions Benchmarking Tool. It shows the integrated carbon emissions intensity and NCM for ExxonMobil's assets in 2021, including Trecate and Sriracha.
How likely are further divestments by the Majors?
For most of the Majors, some further divestment of non-core assets is desirable.
ExxonMobil has a number of refinery-only sites that don't fit with its long-term strategy. BP is down to six refineries but needs to get rid of at least one more to meet its 2030 goal to reduce refinery capacity. Shell has identified five key petrochemically integrated assets and needs to divest others. TotalEnergies could choose to sell its remaining standalone refineries rather than convert them to bio-sites. And Chevron still owns sites which weaken its strategic focus on downstream decarbonisation.
However, a lack of obvious buyers, coupled with the strength of short-term refinery margins, reduces the urgency of further divestment. Sales of further assets are therefore likely to be opportunistic rather than strategic.
You can get our view on potential candidates for future divestment for ExxonMobil, BP, Shell, TotalEnergies and Chevron in the full report. This also includes further detail on the ExxonMobil deals, as well as a series of charts analysing NCM, emissions intensity and other statistics for the Majors' individual assets.
Fill in the form at the top of the page for your complimentary copy.