Opinion
How green hydrogen can ensure Australia's place in the sun
Falling solar costs and track record of project development can help Australia to compete

Gavin Thompson
Vice Chairman, Energy – Europe, Middle East & Africa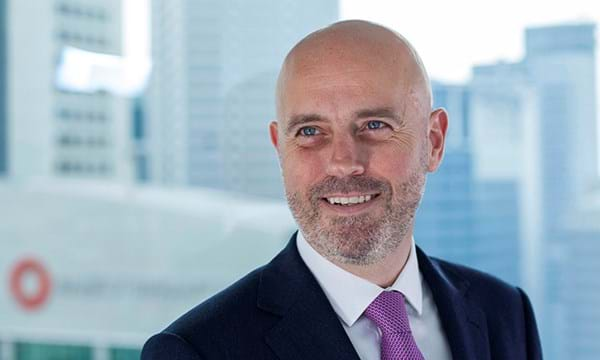 Gavin Thompson
Vice Chairman, Energy – Europe, Middle East & Africa
Gavin oversees our Asia Pacific research helping companies identify and build their international growth strategies.
Latest articles by Gavin
View Gavin Thompson's full profile
The world's largest energy importers are leading the charge towards net zero. Across Europe and Northeast Asia, countries are increasing investment in renewables while recognising that electrification can only take them so far. Many sectors need alternatives and low-carbon hydrogen is central to this. And as these countries roll out roadmaps to support future hydrogen demand growth, most will require supply beyond that which they can produce domestically.
Consequently, there is a growing focus on future sources of hydrogen supply for export as the availability of secure, competitively priced hydrogen will be essential to net zero ambitions. And the scale of the opportunity in future hydrogen trading means the race to lead global production is already underway.
Project developers, investors and buyers will be drawn to locations with the best conditions for project development – abundant low-cost gas supply and carbon capture and storage (CCS) potential for blue hydrogen and competitive renewable electricity supply for green hydrogen. Bonus points could be available for those with a proven track record of exporting natural resources and existing customer relationships.
Green hydrogen has seen a 50-fold increase in announced projects over the past 12 months alone. And while its export supply chains are complex, there are already several serious hydrogen export contenders emerging around the world. I spoke with Prakash Sharma, Head of Markets and Transitions for APAC, about how Australia's green hydrogen potential can help ensure its place in the sun.
Australia and Middle East lead on project announcements
Many countries are hoping to benefit from a rapid increase in demand for hydrogen. The likes of Russia, the US, Saudi Arabia and Canada have vast low-cost gas resources and ample CCS potential for blue hydrogen, while Brazil, Chile, Oman, Kazakhstan and Saudi Arabia have all announced green hydrogen projects for export. Within Asia Pacific, Australia stands out for both its solar and wind resources and track record of exporting natural resources to Asian buyers.
The past two decades have seen Australia climb the energy and natural resources export rankings. Endowed with vast, rich deposits of iron ore, thermal coal, metallurgical coal, natural gas and lithium, it became an export provider of choice, particularly for China. But Australia now finds itself at a crossroads. All its major Northeast Asian export markets have announced net zero targets that will dramatically alter demand for the very resources that drove Australia's economic boom. As the country's energy and natural resources sectors look to the future, they need a succession plan.
Green hydrogen can be a key part of this plan, affording Australia the longer-term opportunity to transform its energy export portfolio and align it with the changing needs of its trading partners. None of this can happen without resources, capital and policy support, however.
Positioning for growth, preparing for competition
Australia rates consistently in the top echelon for solar and has enormous wind power potential. With a growing green hydrogen project pipeline, measured at 35 GW of named electrolyser projects – already the world's biggest – Australia is looking to compete in low-carbon hydrogen exports. The Australian government has shown support for this with the country's Renewable Energy Agency allocating almost AUD 2 billion to fund pilot and demonstration projects.
But Australia already faces stiff face competition. Globally, the project pipeline is now 50 times larger than it was in October 2019 (147 GW and counting), and while Australia accounts for 23% of this, the Middle East commands a 34% share.
Critical to the success of all green hydrogen projects will be renewable electricity costs. Wood Mackenzie's APAC Power & Renewables team estimate Australia's levelised cost of electricity (LCOE) for solar photovoltaic (PV) power has already fallen 80% to US$ 50/MWh in the last decade and is projected to be less than US$ 20/MWh range by 2050. This is comparable to that of other sun-rich countries, including Saudi Arabia, Chile and Brazil, and way below renewables costs in future export markets such as Japan.
This large cost differential will keep domestically produced hydrogen more expensive than imports in key markets. This is good news for future exporters, but they must also keep delivered costs under control, with midstream infrastructure to 'carry' hydrogen into export markets needing to be built and scaled. Based on our modelled green hydrogen delivered cost to Northeast Asia from potential suppliers using ammonia as the 'carrier method' to ship hydrogen for use in power generation, it's apparent that beyond 2030 there is little to separate them. Competition will be fierce.
All future green hydrogen exporters must focus on the supply chain and infrastructure needed to support its growth and to establish a truly global trade. These include hydrogen's volume at normal temperature and pressure, with potential solutions coming from compression for use in pipelines, liquefaction to support shipping or transporting hydrogen in a carrier such as ammonia. While each concept is proven, none has been undertaken on a large scale.
Successfully managing supply chain costs will determine which countries and projects emerge as winners in the hydrogen export market, but it will be suppliers with access to the lowest cost renewables that will really stand out. For Australia and others, this should be a case of making hydrogen while the sun shines.
Read more: Horizons Live: The blue-green planet
APAC Energy Buzz is a weekly blog by Wood Mackenzie Asia Pacific Vice Chair, Gavin Thompson. In his blog, Gavin shares the sights and sounds of what's trending in the region and what's weighing on business leaders' minds.