Opinion
Is China's gas market having a wobble?
Following a recent visit to Beijing and given the amount of focus on the China market now, this Energy Buzz is part of a China two-part Special.

Gavin Thompson
Vice Chairman, Energy – Europe, Middle East & Africa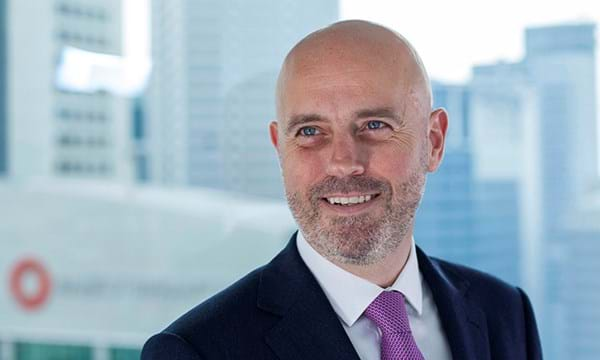 Gavin Thompson
Vice Chairman, Energy – Europe, Middle East & Africa
Gavin oversees our Asia Pacific research helping companies identify and build their international growth strategies.
Latest articles by Gavin
View Gavin Thompson's full profile
Back in late 2014 when the pace of LNG growth slowed, many expressed concerns that the outlook for China's gas market expansion was unsustainable and that the industry needed a reality check. I didn't agree and saw what was happening as a temporary slowdown with some heat needing to be taken out of the market at that point.
So, when Chinese LNG import growth through the first eight months of 2019 lagged behind what we saw in 2018 (to put into context, January-August 2019 was still up over 19% year-on-year), I naturally felt a sense of déjà vu. Once again, many commentators talked about cracks showing in the China LNG story. And again, I don't think this is the case.
There's no doubt the global LNG market needs China; it's that simple. With some 165 million tons per annum (Mtpa) of new supply expected to take final investment decision between 2018 and 2021 and US$240 billion of investment required to bring this online, much attention is focused on how much China can consume. Is it now time to worry? Let's look at what's happening.
Understanding China's gas demand dynamics
Clearly, the pace of gas demand growth in China has slowed in 2019. With a slower economy, trade dispute uncertainties reducing investor confidence and industrial output, and the government's pragmatic policy position on managing the pace of coal-to-gas switching, this was inevitable. We now expect annualised growth of 9% this year. Hardly a poor performance, but not matching the 17% increase seen in 2018.
Much of the growth over the past two years has been policy-led, and attention is now on how the government will continue to evolve its focus on areas such as fuel switching. Given slower economic growth, China's leaders are trying to support industrial producers, and this has impacted gas demand in the sector. But I think we need to bear in mind that China's coal-to-gas switching policies haven't been dropped. The government remains firmly committed to reducing urban pollution (and is having success in this) while seeking to avoid the spike in LNG demand and the prices seen in early 2018.
Draft plans now call for higher coal-to-gas switching target for households this winter, though implementation risk is also higher. In short, China's policy-led pro-gas position isn't going to change. I'll stake my reputation on that.
Domestic supply growth also plays a part
Second, upstream producers – and by this I really mean PetroChina and Sinopec – are increasing domestic investment at the behest of government. We are witnessing a significant ramp-up in drilling and exploration nationwide, primarily targeting conventional, tight and shale reservoirs, and production is responding. We forecast China's gas production to rise 8% per year through 2025, requiring increased takeaway capacity and inter-connectivity. This year alone, domestic output will rise by almost 9%. This is inevitably impacting short-term LNG imports, which we see increasing by a more modest 7 million tons (Mt) to reach 61 Mt in 2019.
Is this level of domestic production growth sustainable through the long term? Unlikely, as shale gas is proving as hard as expected, with deep, faulted rocks and challenging economics. This is a topic I'll come back to next week.
China gas and LNG market will continue to take centre stage
In late August, I was back in Beijing meeting with the national oil companies (NOCs), private gas players and the majors, and presenting at the 7th Asia Gas Forum. What struck me throughout was the overwhelmingly positive view on gas and LNG demand growth through the longer term. This felt genuine. In the past, the NOCs and the government were more cautious on this, tending to regard LNG (publicly at least) as an option to be taken if and when prices suited the China market. This is no longer the case.
This in turn raises a critical question for me, and one which I will feature in the second Energy Buzz China Special. With China set to become the world's biggest LNG importer by 2022 and the first 100 Mtpa market by the early 2030s, what does this mean for global LNG supply, pricing and contracting? I've got some strong views on this and I'm pretty sure the Chinese government and LNG buyers are starting to think the same way.
As I reflect on Beijing's blue skies, the positive sentiment I heard and think forward to the opportunities that lie ahead in the China gas and LNG market, I remain optimistic. Given the fundamentals, I think it's hard not to be.
In Part 2 of this China Special, I will look at what China's rising influence on the global LNG market could mean and how we could all be impacted. In the meantime, I recommend this excellent podcast by my colleagues in our APAC Gas & LNG team where they discuss some of the innovations in the Chinese LNG sector.