Opinion
Myanmar's woes increase
February's coup and escalating unrest are jeopardising much needed investment

Gavin Thompson
Vice Chairman, Energy – Asia Pacific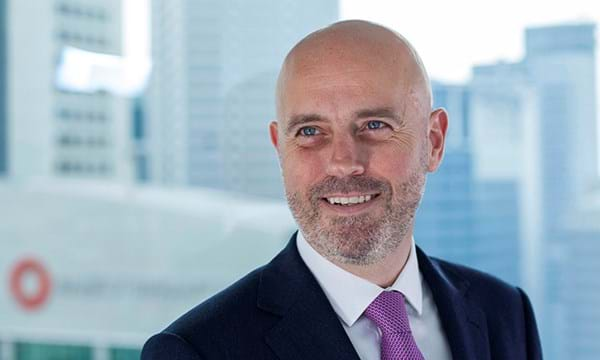 Gavin Thompson
Vice Chairman, Energy – Asia Pacific
Gavin oversees our Asia Pacific research helping companies identify and build their international growth strategies.
Latest articles by Gavin
View Gavin Thompson's full profile
Less than six years after the National League for Democracy won a landslide election victory after more than half a century of military rule, the country's generals are once again in control. Already hundreds of civilians have been killed protesting the February 1 coup, leading to international condemnation and the imposition of economic sanctions by many western governments. As the situation has deteriorated, the United Nations' envoy on Myanmar, Christine Schraner Burgener, has warned of the risk of civil war and an imminent "bloodbath".
The seizure of power by Myanmar's military immediately cast significant doubt over the timing and sources of future investment in the country, with the energy sector feeling the brunt of this uncertainty. While previous democratic reforms had encouraged a wave of fresh investment from several international oil and gas companies, the outlook for the upstream sector in particular is now in doubt. Total has already stated all its future investment in Myanmar is on hold. Myanmar's nascent LNG sector may also face challenges in meeting US dollar contract payments.
That said, companies active in Myanmar's upstream and LNG sectors are limited to a relatively small number of IOCs and Asian NOCs, along with several private companies, many from China. Each will have their own assessment of ESG risk and varying home government and shareholder pressure following the coup: any blanket withdrawal looks highly unlikely. What is more certain is that without a prompt return to civilian rule, Myanmar's energy sector is set for fresh challenges.
Further drama for Myanmar's already chaotic upstream sector
Already in a parlous state before the events of February 1, the future of upstream investment in Myanmar looks even less certain. Government and regulators, having failed to address ageing fiscal terms and regulatory flaws, were already contending with international oil companies weighing up the attractiveness of their positions in Myanmar's upstream sector. From the initial excitement surrounding the successful licensing round in 2013, half of the awarded blocks have now beenrelinquished. It's fair to say that interest in Myanmar's upstream sector was already lukewarm; with the military coup heaping pressure on western E&Ps in-country, attitudes will be turning much chillier.
Post-coup, Total has announced it is withholding future investment in Myanmar. As a partner in the Woodside-operated Block A-6, which was previously expected to take FID in 2023, this effectively leaves the deepwater gas project cancelled given Woodside's similar reluctance to move forward under the new regime. Total will continue to operate the Yadana offshore field which accounts for approximately 40% of the country's gas supply.
An immediate blow to Myanmar's prestige
Critical to Myanmar's future gas supply and revenue generation, the Block A-6 deepwater gas project was intended to produce some 300 mmcfd from 2026. But it isn't only the uncertainty over these molecules that will hurt Myanmar. Both Total and Woodside had given Myanmar a more diverse corporate landscape. Putting the project in the deep-freeze – and let's not rule out the potential for the complete departure from Myanmar by the IOCs - inevitably tarnishes the country's wider reputation, not only its upstream future.
My colleague Saloni Kapoor from our APAC upstream research team tells me that what happens next with Block A-6 will act as a bellwether as to the direction in which the country is headed. Without IOC involvement, it's possible a regional NOC or local entity with a stronger risk appetite could step in, though whether they would have the expertise to develop a complex project is uncertain. According to Saloni, "such a step will likely act as a deterrent to further IOC investment. On the other hand, if the project slips quietly into the oblivion, Myanmar's future gas outlook becomes very murky indeed."
A mixed response from Asian E&Ps
Regional companies active in Myanmar have yet to face the same governmental, shareholder and NGO criticism as the IOCs. The likes of CNPC, PTTEP and PETRONAS have long relationships with Myanmar and are less likely to be deterred by the current situation.
And while these links have not prevented PETRONAS from declaring force majeure on its Yetagun field post-coup, the project was already in terminal decline, with PETRONAS noting that it was a combination of subsurface and above-ground risk that led to the decision.
Arguably the least scathed project is PTTEP's Block M9 (Zawtika), already in its fourth incremental development phase, while the company's Block M3 development is moving towards FID. Together, the two blocks are central to PTTEP's Myanmar strategy, and gas from both will supply a planned gas-to-power project expected to take FID in 2022.
Others, including India's ONGC and South Korea's POSCO continue to mobilise rigs ahead of planned drilling campaigns, though the latter is facing mounting criticism over its links to the government-owned Myanmar Economic Holdings Ltd. (MEHL), which has now been sanctioned by the EU and US.
For Japanese companies in Myanmar's upstream sector, the situation appears more nuanced. While little has been disclosed publicly, we understand some have balked at the prospect of further investment under the current regime. Should companies decide to exit, successfully disposing assets against a backdrop of ongoing sanctions and their own internal ESG policies could prove problematic.
Myanmar's nascent LNG sector remains a Chinese story
Myanmar has several LNG regasification projects at various stages of development, including the operational small-scale terminal operated by China's CNTIC VPower and another Chinese-led proposed large-scale integrated LNG-to-Power project at Mee Laung Gyaing. CNTIC VPower has not reported any issues or shutdown of their facility post-coup, though it is possible the project could face challenges in maintaining uninterrupted LNG supply. My colleague Asti Asra in our Southeast Asia Gas & Power team reckons that with the disruption to Myanmar's banking system, uncertainty over the project and offtakers' ability to meet US dollar contract terms are potential risks. Suppliers (currently PETRONAS) can be expected to be more stringent on payment terms, including upfront payments rather than relying on letters of credit.
Aside from Chinese-sponsored projects, the Ahlone LNG-to-power project led by TTCL with Japanese partners and the Thilawa LNG-to-power project led by the Japanese consortium of Marubeni-Sumitomo-Mitsui are likely to face some delays and additional scrutiny. As sanctions against the military government from the US and others have increased, the US in particular could move to dissuade LNG suppliers and shippers to conduct business with Myanmar entities, negatively impacting the development of the LNG sector.
China set to gain?
With a number of western countries, led by the US, moving to impose additional sanctions and to restrict foreign assistance to the military regime in Myanmar, companies adhering to international best practice are likely to find themselves hamstrung in operating in Myanmar due to reputational and ESG considerations.
Does this create fresh opportunity for Chinese investment? Senior analyst Kaho Yu from our sister company Verisk Maplecroft believes it likely does. For China, pragmatism dictates policy: as long as those in power are not vehemently anti-China, Beijing will see opportunity. As Kaho puts it, "any tough counter-measures from the US, such as sanctions, would drive Myanmar ever closer to China. The current political uncertainty will certainly lead to business disruption, but we expect Myanmar to remain a long-term destination for Chinese investment, particularly in the energy, mining and infrastructure sectors."
Read also: Myanmar coup and impact on oil and gas industry
APAC Energy Buzz is a weekly blog by Wood Mackenzie Asia Pacific Vice Chair, Gavin Thompson. In his blog, Gavin shares the sights and sounds of what's trending in the region and what's weighing on business leaders' minds.