Discuss your challenges with our Power & Renewables experts
Speak to an expert
For details on how your data is used and stored, see our Privacy Notice.
Opinion
New State Scorecard maps out how far US state policy must advance to support commercialisation of microgrids
The scorecard, based on Wood Mackenzie microgrid project and market data, shows that all but four states fall short of a 'B' grade. Until policy reform delineates microgrids from traditional utilities, developers will remain hamstrung by unclear rules and arbitrary restrictions

Ben Hertz-Shargel
Global Head of Grid Edge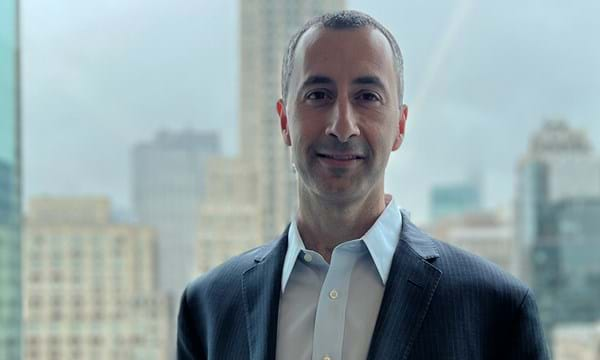 Ben Hertz-Shargel
Global Head of Grid Edge
Ben leads research across electrification and grid technologies, drawing on a decade of executive experience.
Latest articles by Ben
View Ben Hertz-Shargel's full profile
A paradigm shift is underway today in the power sector. A decades-long emphasis on the reliability of the grid—preventing outages from happening—is now being balanced against the emerging need for grid resilience: mitigating the effects of an outage when one occurs. This rebalancing tracks a similar shift in global focus from climate change prevention to adaptation.
Microgrids have emerged as one of the most critical technologies for grid resilience, enabling businesses, schools, hospitals, and even whole neighborhoods to retain power even when the grid goes down. A microgrid is a local network of distributed energy resources (DERs) and customer loads, orchestrated through a specialized controller, that acts as a unified grid resource during blue sky conditions but is able to disconnect from the grid and continue operating when required.
Microgrid capacity in the US has reached over 8 GW, half of which serves commercial and industrial customers and the rest, residential, education, and public customers. Electrification and the growth in AI and other data services will expand the set of sites requiring microgrid capabilities to include electric bus and truck depots, data center campuses and advanced manufacturing facilities.
Despite the growing demand for microgrids and the maturity of the technology, the industry faces regulatory challenges. These stem from a lack of nuance in state public utility regulation to distinguish services provided by microgrids from those provided by utilities. For example, states typically forbid commercial developers from extending microgrids across rights-of-way, as this is reserved for public utility service. This limits the ability of developers to serve multiple customers, such as residential neighborhoods or neighboring industrial facilities.
Few states have implemented a microgrid tariff, which clearly specifies the rules for interconnecting a non-utility microgrid, the fees it will be charged and the grid service revenues it can earn. Those tariffs that do exist today fail to address all relevant issues or are narrow in scope, limited to specific ownership models, DER resources types, or customer classes.
The result is that state policy, rather than technology, is the chief bottleneck to the commercialization of microgrids.
In light of this, Wood Mackenzie was pleased to collaborate with Think Microgrid, the advocacy organization of the US microgrid industry, on its first State Scorecard. Based on Wood Mackenzie's microgrid project and market data, Think Microgrid evaluated states with respect to five areas of market maturity: deployment, policy, resilience, grid services, and equity.
Only four states—Colorado, Connecticut, Hawaii, and Texas—earn an overall B grade across categories, with the rest falling short of even this modest bar. The upshot that significant policy reform is required from state houses across the US to lay out clear guidance for microgrid market development, followed by effective implementation from public utility commissions and utilities themselves.
Public utilities have been increasingly active in deploying microgrids, protecting critical facilities and vulnerable communities, often with public funding. This is a welcome development. But even more important is that we ensure the microgrid market remains open, competitive, and efficient so that all customers and use cases can be served.