Opinion
North Sea exploration is making a comeback in 2019
5 things you need to know about the North Sea industry this year

Neivan Boroujerdi
Research Director, Upstream Oil and Gas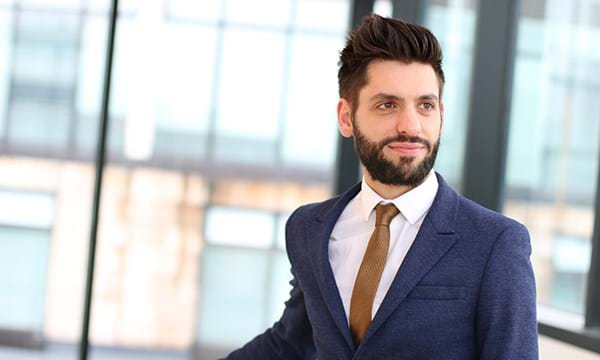 Neivan Boroujerdi
Research Director, Upstream Oil and Gas
Neivan is a research director with particular expertise in North Sea development costs, exploration and M&A. 
Latest articles by Neivan
View Neivan Boroujerdi's full profile
The industry in a better place in 2019. It is making money, even at $58/bbl. Confidence has returned to the sector.

Neivan Boroujerdi, appearing on BBC Radio Scotland's Newsdrive​
What's in store for the North Sea industry in 2019?
Neivan Boroujerdi, senior analyst for North Sea upstream, looks at five big themes in 2019, a year of increased exploration, some big transactions led by North American Majors and large caps, and a new wave of projects.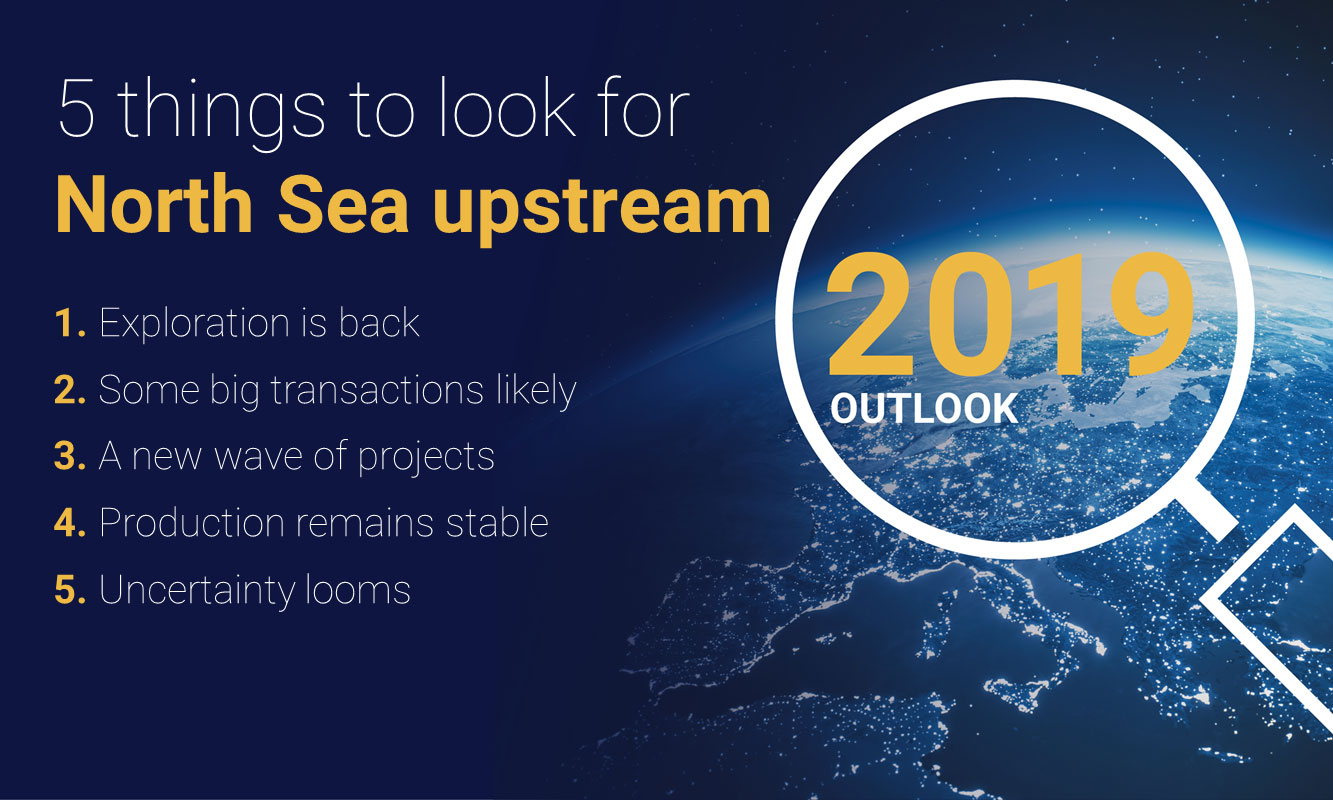 60 exploration wells

Expected new wells to spud in 2019, up 25% on 2018

US$16 billion

Investment in the Norwegian North Sea in 2019

US$7 billion

Investment in the UK North Sea in 2019

6.3 million boe/d

Oil and gas production in 2019
1. A promising year ahead for North Sea exploration
North Sea exploration is back in 2019. Across the region – the UK, Norway, Netherlands and Denmark – we expect more than 60 exploration wells to spud, up 25% on 2018. Budgets are bigger and company portfolios are brimming with prospects matured through the downturn. The competition for assets in the M&A market will be fierce, particularly in Norway. So growth via the drillbit is attractive.
There is scale too. While many of prospects drilled will be infrastructure-led, we will also see new plays and ideas being tested. In total, companies are targeting 10 billion barrels of gross unrisked resource. Volume, as well as value, is on the agenda.
Norway will be at the heart of the uptick, with drilling expected to reach pre-downturn levels – we forecast over 40 exploration wells will be drilled, up from 27 in 2018.
Exploration is back in the UK too. It languished in 2018, with just eight wells completed, the lowest number since the 1960s. We expect the UK sector to see between 10-15 wells this year. Siccar Point's Blackrock and Lyon wells in the West of Shetland are the ones to watch. Both are high risk but have standalone potential.
Equinor is the only major set to drill more than a handful wells in the North Sea this year. It will drill around 20 across UK and Norway – its highest number since 2013. Aker BP and Lundin are the next players in line as they look to secure growth post-Sverdrup.
2. M&A – North American Majors and large-caps will take centre stage
Deal spend will slow, but we still expect some big transactions, along with plenty of smaller ones. It will remain (relatively speaking) a seller's market. The majors will be the big sellers. European majors will continue to optimise portfolios while the North American majors and large caps take centre stage as they focus on more attractive opportunities elsewhere.
The drivers to divest are in place, so too are the enablers – a pool of buyers eager to grow. Most of the assets up for grabs will need buyers with deep pockets. Listed independents and even Asian NOCs cannot be ruled out, but most roads lead to the wave of privately backed/owned companies. Two distinct PE-backed peer groups have emerged: those with more organic growth stories and those willing to take on assets throughout the value chain. The latter are likely to be the big buyers.
3. Investment will be boosted by a wave of new projects
This year will see the North Sea's recovery consolidate. New companies have brought fresh investment, and some key existing players, like BP and Shell, are still sanctioning projects. We forecast an uptick in development expenditure in 2019, with over US$24 billion being spent on projects.
Norway and the UK dominate with US$16 billion and US$7 billion of investment, respectively. But work at Total's Tyra hub will also lead to a significant increase in Denmark. As confidence returns to the sector, we expect another bumper year for North Sea FIDs, with 23 project sanctions in sight (12 in the UK, nine in Norway, one in the Netherlands and one in Denmark, respectively).
Global competition for capital will remain an issue in 2019. The North Sea will benefit from the new group of focused players who are breathing new life into the region: they will be responsible for 80% of the FIDs being taken in 2019.
4. Large project start-ups will keep production stable
Production will remain flat. Operators will produce 6.3 million boe/d from the North Sea in 2019, with an almost equal split between oil (49%) and gas (51%). Key start-ups (and ramp ups) will offset decline from legacy producers. While eyes will be on Total's Culzean and Equinor's Mariner, it's Johan Sverdrup that will grab the headlines. At nearly 3 billion barrels of oil, it's the region's biggest start-up in over 20 years. Its impact will be felt later than 2019 (peak production will be 660,000 b/d in 2023), as we expect start-up in the fourth quarter of the year.
2019 expected greenfield start-ups

Norwegian gas production will be close to record levels. Driven by ramp-up from Aasta Hansteen, which came on stream in December 2018, it will reach around 11,500 million cubic feet per day. Liquids production in Norway will fall for a third consecutive year to 1.8 million b/d, but the decline will be short-lived once Johan Sverdrup starts producing.
In the UK, output will increase by 4%. We'll see first production at Mariner, Lancaster and Culzean, three of the year's seven start-ups. Total's Culzean will play a significant role in UK gas supply, delivering 5% of demand. But it's not all good news. Netherlands output will be hit following the latest production cap at Groningen. Denmark's production will drop at the end of the year when Tyra shuts in for essential redevelopment work.
5. Are there choppy waters ahead for the North Sea?
So with an exploration renaissance, and relatively strong production, investment, projects and M&A, there is much to be positive about. But against the backdrop of Brexit and the genuine possibility of a global recession, there could be uncertainty ahead.
How will companies and governments act through the uncertainty? We believe that North Sea governments will hold off on any big fiscal or regulatory changes. There will be small changes, but much debated fiscal changes to Norway (reduction in uplift and longer depreciation period) are unlikely to materialise, particularly at a time when companies are craving certainty and cash flow.
Companies with the lowest-cost projects and the most optionality will be the winners this year. As costs begin to creep up, the window to sanction at the lowest price will begin to close (oil price drop excepting). The North Sea will be responsible for a third of global subsea awards in 2019. Day rates for floating rigs rose around 15% in 2018 and we expect a similar increase through 2019.
Last year was a low for exploration, but there seems to be renewed appetite, renewed confidence and crucially the budget for exploration. It's not just exploration. A lot of money – more than in 2018 – is earmarked for development and redevelopment. In terms of exploration, last year only eight exploration wells were completed. This year we expect up to 15 wells, although there could be more. These are all good signs.

Kevin Swann, North Sea upstream, Good Morning Scotland