Opinion
Opportunities abound in Asia Pacific's transforming power markets
5 key takeaways from our Asia Pacific Power & Renewables Conference

Gavin Thompson
Vice Chairman, Energy – Europe, Middle East & Africa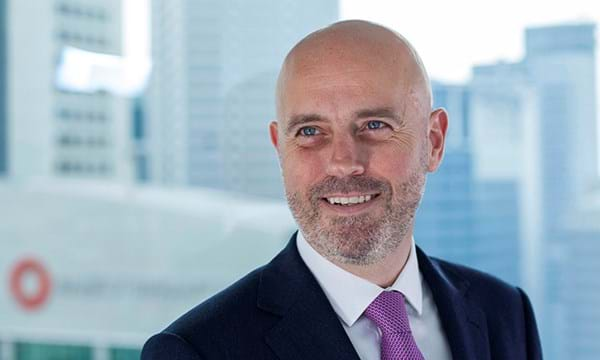 Gavin Thompson
Vice Chairman, Energy – Europe, Middle East & Africa
Gavin oversees our Asia Pacific research helping companies identify and build their international growth strategies.
Latest articles by Gavin
View Gavin Thompson's full profile
Last week we hosted our inaugural Asia Pacific Power & Renewables Conference. This three-day event tackled all aspects of the region's power markets and their roles in the energy transition. We were delighted to be joined by guest speakers and panellists from key players in the industry, including TEPCO, RWE, Vestas, Shell, PETRONAS, China's National Development & Reform Commission (NDRC) and the Australian Energy Market Operator (AEMO).
With all participants bringing candour and rigour to the debate, I turned to Ken Lee from our APAC Power and Renewables team to unpack three days of intense discussion and analysis into five key takeaways from the conference.
1. Asia's energy transition has accelerated and broadened in the past year – markets are transforming and traditional energy companies face new competition
In many ways this is hardly surprising: Asia Pacific is the engine of global power demand and contributed 83% of global carbon emissions growth from 2009 to 2019, so change had to come. But it is the pace of this change that is exciting. Of the US$2.4 trillion of investment in power generation required to 2030 in Asia Pacific, over half of this – some US$1.3 trillion – will be in renewables.
At the conference we heard from a diverse range of players who are all now radically transforming their traditional business models, with decarbonisation, market liberalisation and rising competition all driving this change. For some this is perhaps inevitable, with governments in Japan, South Korea and China having announced net zero targets and the need to attract huge amounts of new capital into the power sector. But it doesn't stop there. We heard real and tangible discussion on potential carbon neutral targets for developing markets such as Thailand and Indonesia and how this will transform the incumbents and drive competition.
2. Achieving net zero needs international partnerships, creating major opportunities for participation in Asia Pacific's energy transition
Meeting targets will take tens of billions of dollars in new finance as well as expertise and equipment. Global lenders and renewable players are keen to get involved. China's investment needs are huge but could be difficult to access for non-Chinese companies, whereas the nascent offshore wind sector in Japan is seen as a major opportunity for overseas players to invest. A second clear area of opportunity for international companies that is arguably less well understood is the scale of procurement required across Southeast Asia to support renewables growth. Finally, there is emerging potential for corporate deals and acquisitions. Australia is in the vanguard and we can expect a flood of capital, with one speaker telling us that up to 70% of Australia's renewables assets are being eyed-up as potential acquisition targets.
3. China is the world's biggest and fastest growing renewables market in 2020 following its announcement of the 2060 carbon neutral target
Expectations for investment in China's wind and solar capacity has increased by 50% in the last year alone to US$80 billion per year and rising. We are also seeing bold moves into hydrogen, electric vehicles, battery storage and both super-grid and smart-grid technology. The challenge for international companies will be market access and competing with domestic firms, but the size of the prize makes China irresistible.
But even with this, China still has a monumental challenge ahead to hit its carbon neutral target. Almost 90% of China's total energy supply came from fossil fuels in 2020 so the scale of investment remains daunting. Nearly 1,000 GW of wind and solar is expected to be added by 2030, meaning capex of around US$800 billion. But this still falls short of the official target of 1,200 GW by this time. The increase in China's solar module prices witnessed so far this year is temporary and should decline again by 2022 at the latest, supporting more investment. Recent power shortages in China's coastal provinces should act as a catalyst for more investment in offshore wind.
4. Japan's offshore wind sector presents big opportunities, although its 46% emission reduction target by 2030 will be hard to reach
Offshore wind in Japan is one of the hottest sectors right now, garnering interest from around the world. Partnerships between international players and domestic companies are making progress and starting to yield results. But significant challenges remain. We heard how offshore wind will continue to require government subsidies as corporate power purchase agreements are still not a key driver, while insurance is a significant cost and source of uncertainty for the sector.
In all our conversations with our Japanese guests, it was clear that Environmental, Social and Governance (ESG) is fully on the agenda. This is encouraging for market participants as hurdle rates for ESG investments including renewables are declining as companies ramp up efforts to meet climate targets. In addition, corporate investment decisions are increasingly taking carbon pricing into account, supported by signals from the Japanese government that carbon pricing is on the political agenda.
Read also: Japan unlikely to meet 46% emissions reduction by 2030
5. South Korea is an enigma in the renewables power sector
While the country currently has the second lowest fossil fuel share in the region at 62% it also has the third lowest renewable generation share in Asia Pacific at only 7%.
But the power sector is preparing for a shake-up. And while KEPCO still dominates, fresh efforts have been launched to open up renewable corporate power purchase agreements and drive greater competition. Our panellists felt more is needed, with the 9th Basic Plan for electricity lacking ambition in its 2030 renewables capacity share target of 34%, which all agreed can be easily exceeded.
This sounds positive but what really struck me from the panel discussion What South Korea's 2030 emission reduction target means for renewables was the debate over whether the 12 GW offshore wind target for 2030 is achievable. South Korea's potential in this sector is slowly being understood, with only about 100 MW of offshore wind deployed so far.
Given the lack of wind-rich shallow locations, there's a significant need for knowledge transfer, streamlined local permitting and reviewing of local content requirements for South Korea's offshore wind industry to pick up speed. But unlike Japan, foreign capital deployment is difficult in South Korea as local financing and equity play dominant roles.
APAC Energy Buzz is a weekly blog by Wood Mackenzie Asia Pacific Vice Chair, Gavin Thompson. In his blog, Gavin shares the sights and sounds of what's trending in the region and what's weighing on business leaders' minds.