Discuss your challenges with our solutions experts
Get in touch
For details on how your data is used and stored, see our Privacy Notice.
Opinion
Russian onshore wind market reaches crossroads

Sohaib Malik
Principal Analyst, Energy Transition Practice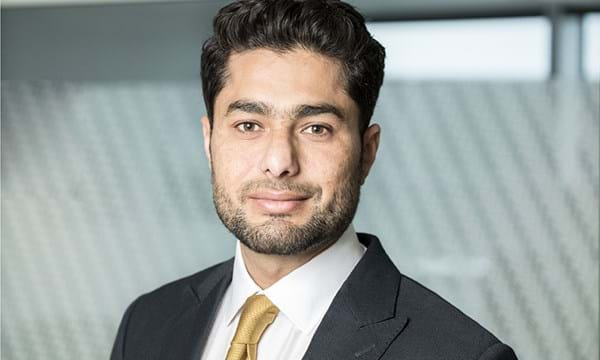 As several onshore wind markets in Eastern Europe began to lose steam recently, investors and wind turbine manufacturers turned their attention to Russia.
In 2009, the Russian government set a target of 3.3GW of cumulative wind power capacity to be reached by 2024. As a result, the country awarded projects in six rounds of auctions between 2013 and 2018. Successful developers in Round 1 and Round 2, winning 156MW of capacity, were forced to abandon awarded projects due to an aggressive local content requirement (LCR). As such, the projects' viability was severely impacted.
The bumpy start to Russian onshore wind market growth encouraged the government to rethink its support scheme and increase LCR gradually. Currently, LCR stands at 55% for projects achieving commercial operations by 2019 and 65% thereafter. More importantly, the regulator has increased the allocated capacity in subsequent auction rounds for developers to benefit from economies of scale and ensure that localisation endeavours are profitable for turbine original equipment manufacturers (OEMs).
These measures are now bearing fruits. Developers are constructing projects, and turbine OEMS, including Vestas, Siemens Gamesa and Lagerwey, have localised production. Supported by government subsidies, Russian banks are demonstrating their willingness and ability to fund over 3GW of wind capacity.
How will the Russian government sustain market growth?
Wood Mackenzie Power & Renewables expects Russia to become one of the largest growth markets in the Eastern European region through 2024.
As the awarded project pipeline continues to mature, and once the existing support scheme expires, the government will need to implement a concrete vision in order to maintain market growth post-2024.
From draft policy proposals that authorities have shared with various stakeholders, the current subsidy mechanism is likely to be replaced with a more competitive framework. Furthermore, the amount of subsidies – estimated at 1.8 trillion Russian roubles (€24 billion) through 2038 for the under-development capacity of 5.3GW, comprising wind (3.3GW), solar (1.8GW) and small hydropower (0.2GW) – will either be lowered or completely withdrawn for post-2024 developments.
As a result of a fast-developing wind supply chain and growing local expertise, Russia is in a strong position to exploit its wind resource potential in an increasingly cost-competitive manner. That, however, requires policymakers to develop a mechanism that offers support to wind power projects in the wholesale electricity market.
Due, primarily, to the regulated price of natural gas for thermal plants, wind power cannot compete at 15 EUR/MWh in the wholesale market. Another option available to the government is to fully liberalise power and gas markets and allow thermal and renewable energy to compete head-to-head.
What's ahead for the Russian onshore wind market?
The Russian wind power market stands at a point in time when a critical decision must be made.
It's now up to the government to build on the strong foundations that should be in place by 2024. The market needs a regulatory framework that benefits from the existence of a local supply chain with the capacity to supply 1GW of wind turbine capacity at an affordable cost.
Should the government not take the necessary next steps, developers would again be forced to abandon projects – putting the local supply chain at risk.