Opinion
Survival of the fittest refineries: what are the metrics that matter?
Cutting emissions intensity could give refinery sites a crucial competitive edge

Alan Gelder
VP Refining, Chemicals & Oil Markets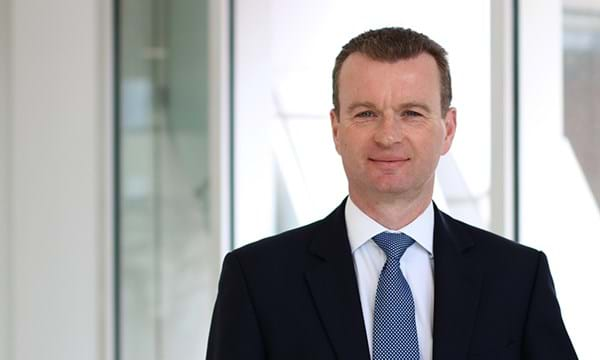 Alan Gelder
VP Refining, Chemicals & Oil Markets
Alan is responsible for formulating our research outlook and cross-sector perspectives on the global downstream sector.
Latest articles by Alan
View Alan Gelder's full profile
Peak oil demand is on the horizon, and refiners are in a fight for survival. While diversifying the product mix will be crucial, emissions intensity is also fast becoming a core metric for competitiveness. Advantaged sites – those that achieve high net cash margins with low emissions intensity – can provide the refining sector with a platform to adapt to the energy transition.
We explored this challenge in a recent insight, Decarbonisation: site emissions become a new metric for competitiveness. Read on for an extract and fill in the form to download a complimentary copy of the full report.
Global oil demand growth will stall, then fall
While the Covid-19 pandemic was a sharp shock to global oil demand, near-term recovery is well underway. In fact, we expect demand to exceed 2019 levels in Q3 2022. Growing global populations, rising urbanisation and increasing economic activity continue to drive oil demand higher, with our base case energy transition scenario projecting a peak of near 108 million b/d in the mid-2030s.
For refining, its recovery is muted relative to demand growth. Despite recent capacity rationalisation, new sources of supply outpace demand growth. Refinery utilisations and margins will improve, but won't repeat recent highs. When global oil demand peaks, the refining sector faces sustained capacity rationalisation.
The outlook for refining is not entirely bleak…
While demand for refining's traditional products will fall, there are growth opportunities in other areas.
We expect demand for petrochemicals to grow through to 2050, supporting greater integration as a way of capturing volume and value growth. Our Onsan refinery case study explores the how S-Oil's plan to add steam cracking to a site in South Korea will impact its competitive position.
Low-carbon liquid fuels (either biofuels or synthetic e-fuels), also align to the core competencies of refiners, who safely operate large-scale continuous chemical transformation processes.
… but refiners must decarbonise operations to remain competitive
Refining is energy-intensive. Its emissions – primarily from fuel combustion – account for around 3% of global energy sector CO2 total emissions. The more sophisticated the refinery, the higher the emissions tend to be.
Our analysis indicates that refinery emissions are currently poorly correlated with site profitability. Complexity is only one of the key drivers of site net cash margin – along with location, scale, and crude diet. Carbon charges on a refinery's emissions shift the dynamics, however.
At present, only Singapore and Europe impose a carbon charge on refinery emissions – as of September 2021, European refiners are exposed to a charge of over €50 per tonne. This has had a material adverse effect on site profitability. Read the full report for a more detailed look at the impact of carbon charges on European refiners – and what this means for the sector.
Significant investment is required to achieve refinery sustainability
Refining's role as a conversion business can provide a long-term future. Decarbonising the world will require large volumes of low carbon liquid energy carriers. There's also a role play in supporting a circular economy through the chemical recycling of petrochemicals and conversion of municipal solid waste.
But these technologies are not yet commercial, even at Europe's current high carbon costs. Refiners need to be prepared to partner with others to pilot new technologies and approaches to delivering low carbon fuels. Policy support will be crucial.
Success will also depend on investments being made at commercially-viable conversion sites that can generate cash for future investment while also providing a return to investors. Our REM-Chemicals research confirms that large integrated refinery/petrochemical sites dominate the first and second quartile competitive positions.
These are the sites most likely to attract this type of investment and best placed to adapt to the challenge of the energy transition.
Survival of the fittest refineries
Falling demand for liquid fuels does mean that not all refining sites will survive. Portfolio rationalisation will focus investment on the most sustainable sites. Read the full insight for more detail on:
the Majors' portfolios: key sustainability characteristics (chart)
low carbon operations and the refinery of the future.
Fill in the form at the top of the page for your complimentary copy.