Opinion
Why a carbon-neutral Winter Olympics matters to China
A green Olympics can add impetus to clean energy investment

Gavin Thompson
Vice Chairman, Energy – Europe, Middle East & Africa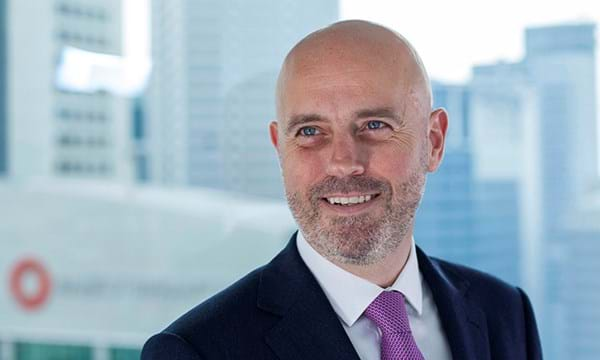 Gavin Thompson
Vice Chairman, Energy – Europe, Middle East & Africa
Gavin oversees our Asia Pacific research helping companies identify and build their international growth strategies.
Latest articles by Gavin
View Gavin Thompson's full profile
Long before the first curling stone slid down the ice at the National Aquatic Centre last week to kickstart the 2022 Beijing Winter Olympics, both the hosts and the International Olympic Committee (IOC) had made much of the games' green credentials.
In line with IOC requirements, Beijing 2022 aims to achieve carbon neutrality through a raft of measures to avoid, reduce and offset carbon emissions. And as for the cold stuff without which the games couldn't happen, melted snow will be recycled and reused, while CO2 transcritical ice-making technology at the National Speed Skating Oval's 'Ice Ribbon' will cut direct carbon emissions close to zero compared to synthetic refrigerants.
There is little doubt the Beijing 2022 organisers have gone to great lengths to achieve carbon neutrality, but does it actually matter? At just over a million tonnes of CO2, expected emissions from the games are tiny compared to China's total emissions of around 11 billion tonnes this year. Meanwhile, with everything from the overwhelming dominance of coal in the region's power mix to the production of massive amounts of artificial snow in a water-stressed region, critics see only greenwashing.
But for China, delivering a carbon-neutral games undoubtedly does matter. Doing so clearly won't shift the emissions needle on its own but should help demonstrate that carbon-neutral investment in China can deliver results. And with much scepticism – often justified – around China's commitment to its climate goals, a carbon-neutral games at the very least ticks some of the right boxes. Two weeks of winter sports won't set China on the path to net zero, but efforts to accelerate progress shouldn't be written off.
Are the Beijing games carbon neutral (and can we measure it)?
Emissions accounting is complex, and hosting a multi-location event across Beijing, Yanqing and Zhangjiakou makes precisely quantifying actual emissions and the success of mitigation efforts even more challenging. Very little is cut and dry.
In addition to reusing existing venues, Beijing's three major commitments are powering all Olympic venues using renewables, the use of hydrogen and electric vehicles and nature-based sequestration projects to offset emissions. China's covid restrictions conveniently took care of most of the anticipated emissions from spectators, both international and domestic.
Since electricity consumption at the games is relatively limited, absolute demand won't be difficult to meet entirely from renewables. Recently constructed wind and solar capacity and expansion of the power grid northwest of Beijing were specifically built for the Olympics. Zhangjiakou alone has invested in enough renewables capacity (about 2 GW) to fully power the games and is allocating this via the new 'green power transactions' market launched in 2021.
You might be interested in: Voluntary carbon markets: here to stay?
The elephant in the room, of course, is whether this clean energy is directly powering the venues themselves or feeding into the North China grid that remains overwhelmingly dependent on coal-fired power. Wood Mackenzie's China Power & Renewables team have just released its latest provincial-level dataset, which includes Beijing, Hebei and the wider North China grid. Some 75% of generation currently comes from coal in this market, with only 17% coming from wind, solar and hydro. And with the grid operating as a pool, proving which electrons went where isn't easy.
Why a carbon-neutral Beijing 2022 matters
Carbon emissions from the Beijing 2022 Winter Olympics may be a drop in the ocean relative to China's overall emissions, but of greater consequence is the impact of achieving carbon neutrality on the grander national mission. China's 2030 peak emissions and 2060 carbon-neutral targets look uncertain and urgently need the kind of impetus that events like the Winter Olympics can provide: scepticism around China's targets isn't the preserve of the outside world, much exists within the country itself. Proving that broader carbon-neutral investment is achievable (and profitable) lends credence at a time when a massive shift away from coal and towards clean energy is desperately needed.
A single sporting event won't do this alone, but don't let perfect get in the way of good.
APAC Energy Buzz is a weekly blog by Wood Mackenzie Asia Pacific Vice Chair Gavin Thompson. In his blog, Gavin shares the sights and sounds of what's trending in the region and what's weighing on business leaders' minds.