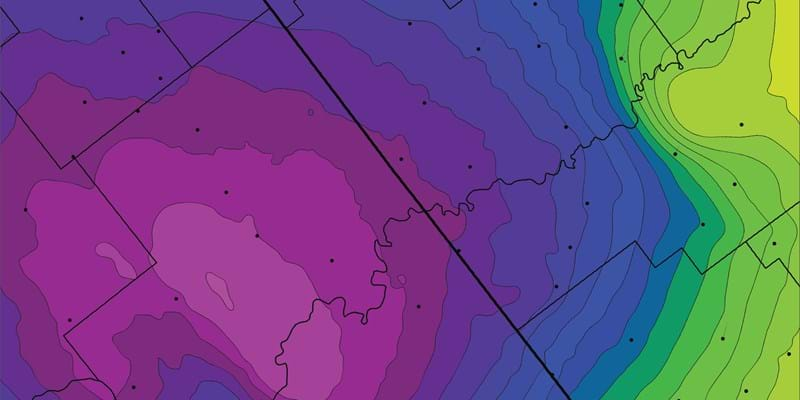 Authentic intelligence
Our subsurface offerings
Find and capitalize on the right opportunities with subsurface analysis that supports you for the complete life cycle of an asset.
Our subsurface solutions were designed to address your specific challenges
Well data, well done.
Our subsurface offering includes rock property data, unique perforation data, proprietary well cost metrics and detailed analytics that drill down to the lease, asset or company level. This modular content exists in a seamless, integrated software platform, enabling better valuations and transparent benchmarking.
Subsurface solutions with insight
Get a more complete picture with a suite of subsurface solutions that offers context, delivers deep insights into play and well characteristics, and explores:
Geomechanical and petrophysical data
Conventional and unconventional assets around the world
Lease-level and directional well data
Unique perforation data
International conventional drilling parameters, well costs, and basin, play, and reservoir characteristics
Get unprecedented visibility into acreage potential around the globe with easy-to-use modelling capabilities that enable you to incorporate your own analysis around risk and prospectivity and map changes in potential as you do more work on an opportunity.
200+

plays

40+

countries

98%

global unconventional production volume

2 billion

data points
Get in touch
Looking for answers about our subsurface offerings? Our expert representatives are on hand to discuss how our subsurface solutions can help you make more informed decisions with actionable data.