Sign up today to get the best of our expert insight in your inbox.
Sign up for The Inside Track
For details on how your data is used and stored, see our
Privacy Notice
.
Partnered Content
The Energy Gang podcast: The future of cleantech
Exploring how climate change is affecting both the cleantech sector and the energy industry as a whole
This sponsored content is brought to you in partnership with: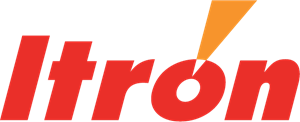 The cleantech sector is a critical part of making the energy transition possible. With more and more capital flooding into cleantech from outside investors than ever before, the sector is set to become one of the critical keys in aiding and accelerating the energy transition.
Today on the Energy Gang: a very special episode – a fireside chat with Tom Deitrich, CEO of Itron, and Tom Rand, co-founder of Arctern Ventures, a global cleantech venture fund.
Itron is a global industrial IoT leader and one of the largest providers of energy water and smart city management solutions in North America. With decades worth of experience, Itron provides sustainable solutions to cities all over the world, aimed at creating safer and more efficient energy and water systems. Perhaps best known for smart-metering, Itron is committed to advancing the ability to save electricity and integrate renewables into the system.
Tom Rand has years of experience in cleantech investment and has written a book called Climate Capitalism. Frustrated by a lack of tangible ambition on behalf of the business community, and the deep suspicion from the environmental movement of markets and capitalism, Tom's book examines these two challenges, and offers solutions to form a coherent plan to further the energy transition.
On today's episode of The Energy Gang, host Ed sits down with Tom Deitrich and Tom Rand to discuss the current state of the energy system, the reality of climate disruption and how climate change is affecting both the cleantech sector and the energy industry as a whole.
Don't forget to follow us on Twitter @theenergygang and let us know what you thought of today's episode.
View the landing page to hear all episodes of The Energy Gang.
This sponsored content was created in partnership with Itron.