Recurring Briefing
Global wind turbine order analysis: Q1 2020
Wood Mackenzie's Q1 2020 Global Wind Turbine Order Analysis report presents an analysis of global and regional wind turbine order activity in the fourth quarter of 2019. It includes a detailed look at global order activity, offshore orders, and regional order intake analysis. The report also includes an analysis of wind turbine pricing trends in key countries.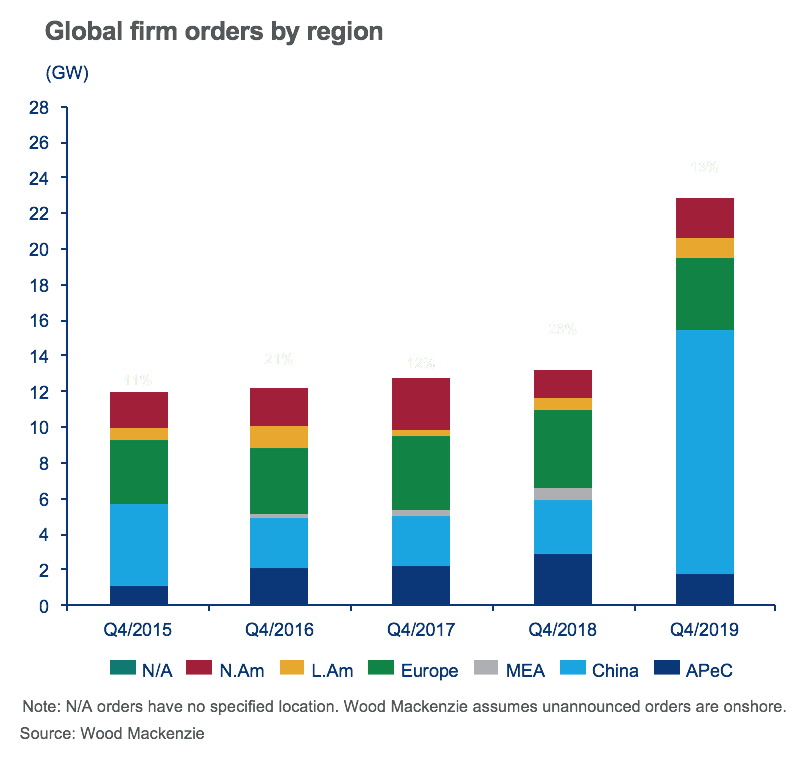 This report is also available as part of Wood Mackenzie's Global Wind Markets Service.
Our Power & Renewables reports and data provide deep insight into the current and future state of electricity generation.
Browse reports by Industry Sector