Opinion
Angry tweets, a new long march and an escalating trade war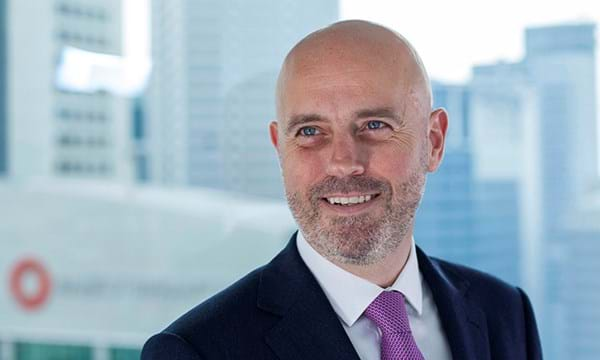 Gavin Thompson
Vice Chairman, Energy – Asia Pacific
Gavin oversees our Asia Pacific research helping companies identify and build their international growth strategies.
Latest articles by Gavin
View Gavin Thompson's full profile
"For 10 months, China has been paying Tariffs to the USA of 25% on 50 Billion Dollars of High Tech, and 10% on 200 Billion Dollars of other goods. These payments are partially responsible for our great economic results. The 10% will go up to 25% on Friday."

US President Donald Trump, Twitter
"...now there is a new long march, and we should make a new start."

President of the People's Republic of China Xi Jinping, speech at Jiangxi province
China, the mothership of global energy demand growth. Nowhere else even comes close in terms of scale and intensity. I was back in Beijing last week at a critical time, both for the development of China's commodity markets and the broader economy. And what a week it was.
As analysts we are taught to sweat the data. But it's worth remembering that we should never forget to look up occasionally. The empty airport immigration desks, the lack of congestion on Beijing's infamous third ring road and prompt service in largely empty restaurants all told me something was up.
And what is up won't surprise you. Turn on the television, read the news, talk to the taxi driver - the China-US trade dispute is everywhere in China. Whether it's the impact of President Trump's hyperactive Twitter account or the subtler call from President Xi to invoke the spirit of the Long March, the rhetoric has been ramping up over the past few weeks. As tension continues to rise, we've been considering the consequences on the energy sector.
Consequences of a slowing Chinese economy
Going back to the data, I've long liked Premier Li Keqiang's reliance on electricity demand data as a key metric for economic growth. And the pace of power demand growth is indeed slowing; 3.8% lower for the first four months of 2019 compared to the same period last year. Industrial output has slowed in particular as trade growth stalled dramatically within months of the US imposing tariffs on US$32 billion of exports last summer. The impact of the latest tariffs targeting an additional US$200 billion of goods will be much bigger. Meeting Chinese energy companies in Beijing, it was clear that without a swift resolution, the effect on businesses will be material.
Prompted by an escalating trade dispute, we worked up a scenario where Chinese GDP is 100 basis points lower at 5.1% in 2019 and 4.9% in 2020. OK, this is simplistic but serves a purpose. Yes, the Chinese economy has changed since the financial crisis a decade ago, being both bigger and with a more important services sector. But it's still the largest market for seaborne commodities. We believe in a steeper slowdown and expect to see coal and oil more affected than gas. In our scenario, Chinese thermal coal demand falls 78Mt by 2019-20 and oil demand by 0.2 million b/d over the same period.
Read more: China's economic slowdown
What about LNG?
Say the words 'lower Chinese GDP' and the global LNG industry collectively holds its breath (and why not – Chinese LNG demand grew by almost 16 Mt last year!). Trade dispute or not, government policy on air quality and lower carbon intensity make for a more bullish gas demand. Domestic production and piped imports can't supply everything and even with a downturn we expect year-on-year LNG import growth at around 15% and 13% this year and next. Yet spending time in China talking to buyers, feeling the appetite for more LNG, it's easy to sense frustration.
Why? Because a 25% tariff on imports takes US LNG firmly off the table. This is unfortunate. US LNG projects and Chinese buyers should be pushing ahead on deals right now. US LNG is priced on Henry Hub, a differentiator with many competing projects typically still offering at least partially oil-linked volumes. Chinese buyers like the flexibility of US LNG and an opportunity to build Henry Hub into their portfolios to keep them competitive as the domestic gas market opens. For US projects, China is all about scale, a promised land. But without progress on trade talks, this just isn't going to happen.
It's difficult to make any predictions with confidence around the trade dispute between China and the US. But I do wonder whether LNG (and to a lesser extent ethane) might be the olive branch, an opportunity to find some common ground. China and the US don't compete strategically on LNG; they complement one another. The combination of rising Chinese demand and US supply should be a win-win. China's leaders are pursuing a commendable policy to reduce air pollution and carbon emissions. The US has copious reserves of low cost natural gas, the export of which creates investment and jobs. But is anyone listening?
APAC Energy Buzz is a blog by Asia Pacific Vice Chair, Gavin Thompson. In his blog, Gavin shares the sights and sounds of what's trending in the region and what's weighing on business leaders' minds.