Discuss your challenges with our solutions experts
Contact an Expert
For details on how your data is used and stored, see our Privacy Notice.
As Donald Trump's inauguration as President of the United States ushers in a new policy era, what can the energy and natural resources industries expect? We ask and answer five critical questions about federal lands leasing and offer a framework for potential shifts ahead.
Q: Will President Trump's policy on federal leasing be a significant departure from the President Obama era?
A: The president has suggested access to federal lands will be different under his administration, but he has not released specific policy proposals, so we are not yet certain of the extent of possible changes.
As background, the federal government owns approximately 640 million acres of land across the United States, largely concentrated in the West. This equates to roughly 28% of the total land area. Approximately 100 million acres of onshore federal lands are available for leasing, with another 35 million onshore acres comprising current oil and gas leases.
Q: Will President Trump's more aggressive federal lands leasing targets make any significant difference to the US oil market?
A: A lot of factors play into operator strategies of when and where to drill, but oil price is the biggest. With prices where they are now, companies are keen to invest in areas that yield the most attractive economics — those with existing infrastructure and ample historic production to prove that sufficient oil and gas volumes are present. In other words, operators want to remove uncertainties, such as how new wells perform and what midstream costs might end up being, to make sure they can generate sufficient returns.
Right now, these areas are largely in the hands of private citizens. In fact, none of the major plays have a significant footprint on federal land. The Bakken, Eagle Ford, Permian (with the exception of some federal land in eastern New Mexico), Marcellus, etc. are all sitting on private land. It's likely that any play that takes off due to less regulation would have already been discovered.
This same principle is especially true offshore where costs are exponentially higher. The federal government would likely have to do more than just open the doors to federal waters to generate significant activity.
In short, we think the response will be positive, but not market-moving.
Time will tell what impacts the Trump Administration will have on oil and gas development. So far, the industry has reacted positively, assuming the new administration's initiatives will allow them to operate confidently without facing additional regulation. But we know a lot has to take place before campaign promises turn into policy.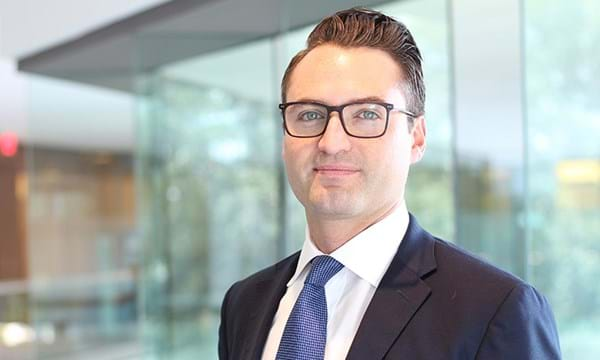 Clay Lightfoot
Senior Manager, Americas Gas Research
Clay has more than a decade of energy industry experience and a particular expertise in political and regulatory issues.
View Clay Lightfoot's full profile
Q: What kind of oil can be extracted from federal lands and in which states, such as the shale oil which Trump has promised to deliver?
A: The resource types found will vary considerably across federal lands, but shale gas and tight oil are likely present throughout parts of it. However, exploration, appraisal work and infrastructure builds would have to be done by operators to gain a better understanding of how much oil and gas is technically possible and economically feasible to recover. So these activities are less likely to occur in low-price environments due to the added cost and ability to produce more cheaply elsewhere.
Q: Will expanded leasing on federal lands go far in achieving President Trump's position of achieving energy independence?
A: The term 'energy independence' is a bit of a misnomer. The oil market is a global one, and American energy companies and consumers often benefit from competing market forces beyond our borders.
The idea of "energy independence" is borne out of concern with the possibility of losing access to a stable oil supply at economic prices. While we cannot always avoid disruptions in foreign supply channels, American energy companies have proven exceptionally nimble in their ability to accelerate or temper operations according to supply and demand fundamentals. This provides a critical degree of stabilization in times of supply volatility.
The cause of oil price fluctuations is wide-ranging but most heavily impacted by the varying levels of combined production from countries across the globe, which buying locally would not change. Consuming American energy exclusively or otherwise isolating the country from longstanding trade partners could end up causing unwanted results. Moreover, infrastructure constraints in the U.S. and even public policies can make it more economic to purchase oil from our neighbours.
It is true that the resource base in the U.S. is extensive, and the shale revolution has unlocked vast amounts of oil and gas, increasing the potential supply volumes. However, the rate at which the resources are produced and delivered domestically will depend on prices. So we believe it is in the best interest of industry and consumers to strike a balance between developing the country's vast natural resources and taking advantage of international commerce.
Q: Is this policy likely to meet any major opposition?
A: The Interior Department performs rigorous analyses of public lands before making them available for leasing, and areas deemed too sensitive for commercial activity are withheld. Still, there are often organizations and individuals who disagree with the government's conclusion. So it's probably safe to say that expanding access to federal lands would likely increase public scrutiny.