Editorial
Groningen's annual production cap to be reduced to 12 bcm per year
How will Europe make up the gas shortfall?
Discuss your challenges with our solutions experts
Contact an Expert
For details on how your data is used and stored, see our Privacy Notice.
Production from the Netherlands' Groningen gas field is due to be cut again, following the recommendation from mining association Staatstoezicht op de Mijnen (SoDM) that the Dutch Ministry of Economic Affairs (MEA) impose a further output cap on the field.
Groningen – Europe's largest gas field, and once the key swing supplier in winter – has been tied to seismic instability in the region. The SoDM said that in light of the most recent earthquake at Zeerijp on January 8, the annual production cap at Groningen should be reduced to a maximum of 12 bcm per year over the course of the next four years. This would cut annual production from Groningen by nearly half from the last cap of 21.6 bcm, representing a cut of around 70% since the first cap was imposed in 2014.
How can Europe replace 10 bcm of Groningen gas production, which equates to about 2% of the European market?
Upside potential from Norway will be limited until 2019, when new gas from Aasta Hansteen will be commissioned.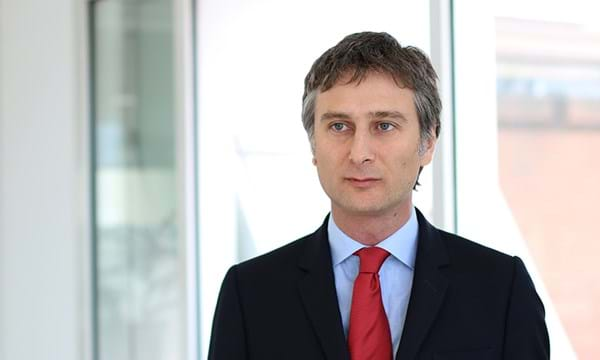 Massimo Di Odoardo
Vice President, Gas and LNG Research
Massimo brings extensive knowledge of the entire gas industry value chain to his role leading gas and LNG consulting.
Latest articles by Massimo
View Massimo Di Odoardo's full profile
Material additional imports from Russia into northwest Europe are dependent on the development of Nord Stream 2, as the Yamal-Europe and Nord Stream pipelines are currently running close to full capacity. Conversely, Europe could benefit from a rebalancing global LNG market that will result in more LNG available for imports through to 2020.
Regardless of whether alternative supply will be available, the pace of reducing low-calorie gas production at Groningen will depend upon the ability of transmission system operators in northwest Europe to switch customers to high-calorie gas. It is likely that Groningen's production will reduce gradually over the next four years, limiting the impact on security of supply and prices. The SoDM's recommendation has other implications, including the remaining value of the field and on receipts to the Dutch treasury.
Prior to the announcement, we estimated Groningen's remaining value at US$19 billion (NPV10, January 2018).
Who has a stake in Groningen?
Shell (30%)
ExxonMobil (30%)
Dutch state participant, Energie Beheer Nederlands (40%)
Groningen has been a dependable source of cash flow for over 50 years for Shell and ExxonMobil, and ranks in both their top 10 assets globally by value. However, it is the effect on the Dutch state that will be felt most acutely. A cap of 12 bcm per year could diminish the remaining government take by over US$5 billion over the life of the field, and is further compounded by the remaining value Energie Beheer Nederlands stood to realise.
Economy Minister Eric Wiebes told reporters that the Dutch government will try to cut annual output at Groningen to 12 bcm as quickly as possible. He did not give a timeframe for implementing the cap, telling Dutch media he would provide further guidance by the end of March.