Discuss your challenges with our solutions experts
Get in touch
For details on how your data is used and stored, see our Privacy Notice.
Opinion
December '18 OPEC meeting: production cuts expected
Ann-Louise Hittle examines the influence of Qatar, Trump, Putin and more on future production. With live updates from Vienna as the meeting progresses.

Ann-Louise Hittle
Vice President, Oil Markets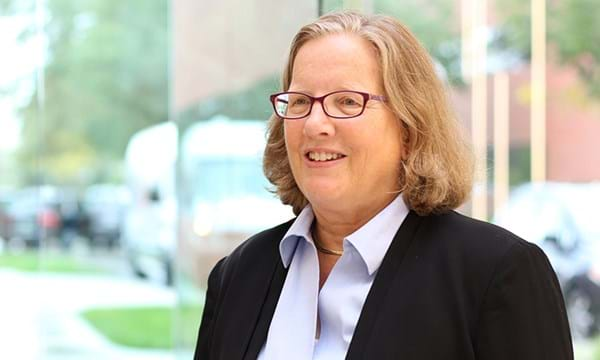 Ann-Louise Hittle
Vice President, Oil Markets
Ann-Louise directs our Macro Oils Service and is a frequent contributor to numerous industry publications.
View Ann-Louise Hittle's full profile
December 7, 2018
Speaking after the OPEC/non-OPEC production agreement was announced in Vienna today, Ann-Louise Hittle, vice president, macro oils, at Wood Mackenzie, said:
"We expected a deal. The stakes were high given the excess supply the market faces in 2019.
"The complicated issues facing OPEC delayed the agreement, in what seemed like a replay of the delicate talks that led to the first OPEC/non-OPEC production cut agreement in December 2016.
"This time, however, rather than the talks leading up to the deal being held over months, they were largely held this week.
"The decision is likely to be met with support from some US producers who were concerned that without a deal, WTI prices would fall further, possibly curtailing 2019 drilling activity.
"A production cut of 1.2 million b/d would tighten the oil market by the third quarter of 2019 and cause prices to rise back above $70 per barrel for Brent.
"It would help producers contend with the strength of US supply growth in 2019 when we expect a year-on-year increase of 2.4 million b/d in non-OPEC production as US supply continues to gain sharply.
"That compares to our forecast for oil demand to increase by just 1.1 million b/d in 2019, leaving little room for a significant increase in OPEC production next year and making a production cut necessary to stabilise prices."
Ms Hittle said:
"For most nations, self-interest ultimately prevails.
"Saudi Arabia has a long-term goal of managing the oil market to avoid the sharp falls and spikes which hurt demand and the ability of the industry to develop supply. On top of this, Saudi Arabia also needs higher oil revenues to fund domestic Saudi spending.
"For the US, oil prices already oil prices have fallen from $85 to $60 a barrel for Brent easing pressure on consumers."
December 6, 2018
"The first day meeting is underway here in Vienna with several non-OPEC producers joining the OPEC negotiating table as observers. Tomorrow OPEC meets with non-OPEC ministers in the morning. Qatar which has announced its decision to leave OPEC had a representative at the initial session who left shortly after it started, a stark demonstration of its complete exit from the organisation.
The group wants to agree on a production cut, but are pressing on several issues which are not resolved yet, including the volume to cut; adding the two exempt OPEC producers (Libya and Nigeria) into the agreement; Russia's participation and the timing of its cut; and the duration of the production restraint agreement. As was the case in December 2016, when the current agreement was formulated, Russia says it will take several months to reach its reduced level of output. In our forecast, Russia is assumed to produce 11.3 million b/d by the Q2 2019 compared with its November 2018 level of 11.4 million bd."
Ann-Louise Hittle, on the ground in Vienna.
December 3, 2018
As OPEC ministers prepare to meet in Vienna this week, Qatar abruptly announced its withdrawal from the producer' group. While the move sparked a lot of speculation, it will not have a significant impact on supply. Get Ann-Louise Hittle's analysis of this and other key talking points including Trump and production cuts at this week's OPEC meeting.
Qatar's exit won't affect 2019 oil supply in a significant way since it's a small oil producer and has minimal spare capacity.
Insight
The fundamentals for 2019 are encouraging, despite recent price volatility. Project sanctions are increasing, not only in number but also scale. Tight oil production is booming, the next wave of LNG sanctions is threatening to break and 2019 will likely be another huge year for discovered resource opportunities. But we live in interesting times, and geopolitical concerns continue to dog the market. What will OPEC do next to balance global oil markets, and how will recent price fluctuation affect upstream spending plans?
Global upstream: 5 things to look out for in 2019
Buy now
600,000 to 650,000
Qatar's current barrels-per-day output
How worried is OPEC about Qatar?
Qatar is a small producer of about 600,000 to 650,000 barrels per day with minimal spare capacity. Its exit won't affect the volume of oil supply in the market during 2019 or put at risk OPEC's goal of reducing output next year. However, it does come at a challenging time for the group, which needs to hammer out a deal in the face of market scepticism about its ability to control production. More positive for OPEC is the statement from President Vladimir Putin that Russia has agreed to cooperate with OPEC and Saudi Arabia to ensure production restraint during 2019. Putin said the scale of the reduction has not been agreed, but endorsed the concept of cooperation.
Why is Qatar withdrawing now?
Qatar's focus on its role as a global leading gas producer plays a major role in its withdrawal from OPEC. The regional blockade against it (in place since June 2017), less so. The smaller OPEC nations have a relatively quiet role in the group's decision-making and Qatar may also see that it has less to gain from its membership now that is not involved in the GCC.
Saudi Arabia is keen to reduce output; the US is pushing for lower prices. How is this going to play out?
We expect a production restraint agreement to emerge from the meeting and have had this in our 2019 base case forecast. We have expected this for some months because without it, there will be a large-scale oversupply.
We forecast total global supply in 2019 will increase by 1.7 million b/d year-on-year. This forecast takes into account moderate production restraint from OPEC and Russia. We see oil demand rising 1.0 million b/d year-on-year in 2019. This means there will be an implied stock build next year, even with production restraint of about 0.8 million b/d.
The alternative to such an agreement would be further decreases in price. To a degree this outcome has already been priced, as some believe President Donald Trump's pressure for lower oil prices could prevent an OPEC+ agreement. However, the oversupply would be enough to cause further downward moves in price from current levels.
An additional decline in price would put the US Lower 48 tight oil producers under pressure to reduce drilling. President Trump might well face pushback on this front, similar to the pressure his administration is facing over the China tariff policy.
What role will Russia play?
President Putin was supportive of the production restraint agreement reached in late 2016. We expect some production restraint from Russia for 2019.
And Trump?
Trump's call for lower oil prices is at odds with his pledge to support the US oil and gas industry and pursue 'Energy Dominance'. But he is keen to ensure the US relationship with Saudi Arabia is not threatened or downgraded by the fall-out from the Khashoggi murder. Furthermore, he wants to protect economic growth. President Trump may well ease his recent push for further declines in price, having already achieved much of his goal with the decline from $85 to the $60-$69 range for Brent.
Trump's response has been designed to protect the relationship with Saudi Arabia and to show the benefit of US-Saudi ties by highlighting the lower oil prices that were achieved in November. The administration is strongly in favour of working with Saudi Arabia to curb Iran's influence in the region.
What is the 2019 outlook if OPEC cuts production?
In our base case, we assume OPEC cuts production moderately in order to prevent a large oversupply in 2019. We are forecasting strong growth in global supply that outpaces the gain in oil demand of 1.1 million b/d (forecast).
What is the likely impact on oil prices?
We would expect the cut to stabilise prices and prevent further declines. If it is a clear commitment to cut 1 million barrels per day, then we would expect prices to rise several dolllars a barrel.
OPEC's decision on production levels is key because it helps determine the scale of oversupply during 2019. The other factor is the rate of demand growth and the risk of an economic slowdown, which would weaken the oil demand outlook. Currently Wood Mackenzie is forecasting a year-on-year increase for 2019 of 1.1 million barrels per day in oil demand.
OPEC's main challenge is twofold: to reach agreement on the size of the cut and then to divide reduction among its members. This is more difficult to achieve than releasing a statement saying all OPEC members agree to 100% compliance to the December 2016 agreement. Saudi Arabia would like to see other producing nations adhere to production cuts so it does not carry the burden alone. Libya and Nigeria are currently exempt from production restraint and their status needs to be considered. Iraq will be another tricky issue since it is seeing production growth and capacity gains.
Will Trump influence the decision?
Trump has put pressure on OPEC and Saudi Arabia to lower oil prices. That goal has been achieved. The question is, would Trump be satisfied if prices hold steady at around current levels? The US oil producers will start to come under pressure if prices fall much further from the recent lows.
Talk to me about this week's OPEC meeting
I'm in Vienna for this week's OPEC meeting. Get in touch to find out more about Qatar's withdrawal, the influence of Trump and Putin, the impact of the likely production cuts, and more.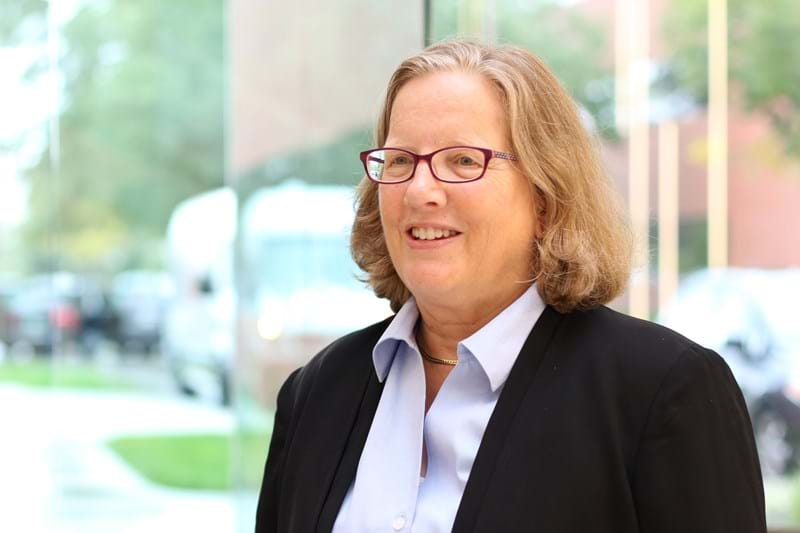 Ann-Louise Hittle, Vice President, Oils Research