Discuss your challenges with our solutions experts
Contact an Expert
For details on how your data is used and stored, see our Privacy Notice.
Editorial
Proposed closure of Jiangsu ports unnerves chemical markets in China

Salmon Aidan Lee
Global Head of Polyesters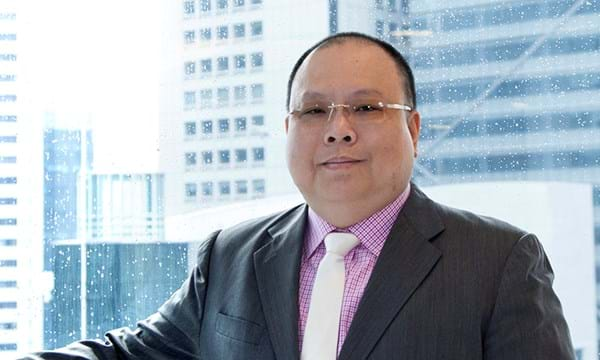 Salmon Aidan Lee
Global Head of Polyesters
Salmon watches the Asian polyester chain from paraxylene to downstream markets in the Chinese- speaking world.
Latest articles by Salmon Aidan
View Salmon Aidan Lee's full profile
The Jiangsu provincial government in China has instructed port authorities to pause loading and unloading of all chemicals considered potentially dangerous during the period of the 19th National Congress of the Chinese Communist Party later in October. This has led to confusion among chemical and logistics companies, as well as a spike in spot prices for some products as players rush to bring forward loading/unloading dates, or buy more spot material to cover any possible shortfall.
Some of the ports affected include the world's biggest liquid chemical portZhangjiagang, as well as major ports in Jiangyin, Taicang and Changzhou. These ports serve leading petrochemical companies in the import of raw materials and export of their products. A document dated 18 September circulated among the municipal-level departments of the country's Maritime Safety Administration yesterday, stating that all ports along the Yangtze River and under the jurisdiction of Jiangsu province have been asked to shut between 11 and 28 October.
The Congress is due to start on 18 October in Beijing and should end within a week. This once-every-five-year meeting is the single, most important event in communist China as it sets the Party's and thus the State's political, social and economic directions and goals in the next five years. The Congress also usually sets the agenda for the next Five-Year Economic Plan, of which the current 13th edition will end by 2020. The Congress also usually elects the next Central Committee of the Chinese Communist Party, enshrining the core of the political leadership in the country.
Port closures could lead to price increases
Concerns over security issues or any form of disturbances are thus particularly intense during the Congress period. With the closure of the ports and the National Day and Mid-Autumn Festival, public holidays between 1 and 7 October, this can mean a de facto pause to most petrochemical businesses for October. Many buyers have thus requested suppliers to ship between end September and very early October, rather than later in October. Spot business for some products has correspondingly increased sharply in the past two days, leading to significant price increases.
On a CFR China basis, MEG spot prices led the way upwards, jumping to $950/t, compared to just $910-920/t about a week ago. Styrene monomer and benzene values also rose, with the former close to touching $1,400/t and the latter touching $835 on an FOB basis. Just a week ago, styrene values were no more than $1350 while benzene stood below $800/t. The market sentiment in other sectors was also buoyant. Paraxylene spot prices have risen to $855-860/t, up from $840/t and below last week, while latest offers for PET bottle chip exports have also crept up towards $1,080-1,100/t on an FOB basis.
As for how the proposed shutdowns will proceed remains to be seen. Many market participants cannot fathom a de facto month long pause to the petrochemical business in industrial rich Jiangsu province and one of the key manufacturing bases in China. Already there had been concerns raised with the provincial and central governments, but so far, there seems to be no change to the plan. The rush to stock up could intensify in coming days.
Finally, the brief episode of a supposed restriction on the shipment of all chemicals along the Yangtze River in much of October just went to prove how brittle the mood was, as prices surged within a day upon talk that there could be no MEG offloaded into major ports such as Zhangjiagang and Taicang, only to spiral back down when authorities confirmed that MEG is not on the list of such chemicals to see logistical restrictions.