Discuss your challenges with our consulting team
Opinion
Will carbon policy push refiners to the brink?
Refining faces a significant threat from costly carbon exposure. Preparing for change is crucial.

Kara McNutt
Vice President, Head of Americas Power and Renewables Consulting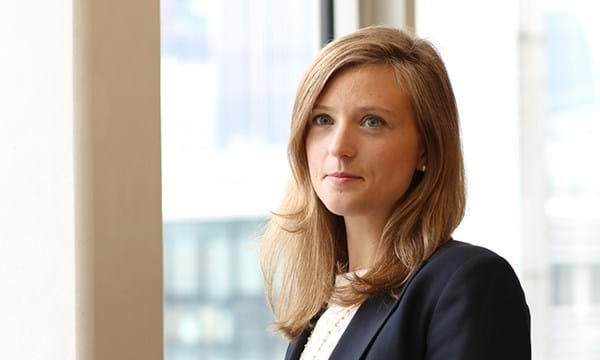 Kara McNutt
Vice President, Head of Americas Power and Renewables Consulting
Kara leads Wood Mackenzie's Americas Power and Renewables Consulting team based in Boston.
Latest articles by Kara
View Kara McNutt's full profile
Four years ago, the Paris Agreement focused global attentions on a common cause: to limit global warming to a maximum of 2°C above pre-industrial levels by 2050, and push efforts to achieve 1.5°C. It's clear to industry and policy-makers alike that change is needed. And it won't be easy, particularly for refining – one of the world's most emissions-intensive industrial activities.
Refiners face a major challenge to ensure they meet climate goals, while also reducing their exposure to carbon risk. That challenge is intensifying as the regulatory landscape evolves.
Our latest carbon benchmarking study explored this in detail. We compared carbon emissions from both the upstream and downstream assets of 25 of the world's largest oil and gas companies, and the associated financial risk. And in a recent Carbon Emissions in Refining webinar we explored some of our key findings – and the actions refiners can take to stay competitive.
If you missed the webinar, fill in the form to listen to a complimentary replay, complete with charts and Q&A. Or read on for a summary of some of the discussion points.
Carbon Emissions in Refining
Amy Bowe, Director, Upstream Consulting, Kara McNutt, Director, Downstream Consulting and Toby Barrett, Senior Consultant, EMEARC discuss the impact of carbon policy on refiners
Most refining capacity is in countries with high carbon-policy risk
Asia Pacific, North America, and Europe – the refining hubs of the world – hold 72% of refining capacity, but represent 80% of refinery-based emissions. And much of this capacity is in countries that rank high on our study's Carbon Policy Risk Index, which scores countries based on three factors:
The likelihood of carbon regulation being implemented
The stringency of any potential future policies
The enforcement of any potential future policies
What's more, the refineries in these hubs are often the most complex – and that amplifies the carbon risk.
There is a strong correlation between refinery complexity and emissions intensity
Our study explores carbon emissions from five source categories: fuel combustion, electricity, fluid catalytic cracking (FCC) cokeburn, hydrogen production and flaring. What we found is that more complex refining processes generate higher emissions through both increased energy requirements and the chemical reactions associated with processing and treating crude oil.
This creates a dilemma for refiners, since the type of assets typically seen as the most competitive are more exposed to carbon policies than simpler and less competitive assets. For several decades, further investment in upgrading capacity has been seen as the way to remain competitive – that may no longer be the solution for the future.
A clear carbon price signal will support investment in emissions reduction
Refining is a low-margin enterprise, with boom and bust periods linked to refining market tightness and oil product markets dynamics. The desire to cut emissions has encouraged energy efficiency, but low returns make it difficult to secure the capital to drive abatement measures.
For commercial operators, investments must deliver a positive return, so abatement measures will only become attractive with a clear and sustained carbon price signal. Once in place, abatement mechanisms will help to reduce the risk posed by a carbon price.
Carbon tax poses a significant threat to refiners' bottom line
The study revealed that across all operations and regions, more than US$100 billion in value could be eroded if a carbon cost of even US$40 per tonne was applied. Upstream operations represented the lion's share, at around US$80 billion, but the impact on downstream operations is also very significant, at US$27 billion.
And, of course, it's not hard to imagine scenarios where the carbon tax is in fact much higher than US$40 per tonne. So, there is a real imperative for refiners to stay competitive as the energy transition develops.
The energy transition raises many questions for refiners
The broader market dynamics linked to the energy transition are also critical, as they will influence the market backdrop and pricing environment. When will peak demand happen? How many electric vehicles will there be in 2040? What role will biofuels play? How many new refineries will be built? How tight or otherwise will the market be as a result? What does the pace-setting refinery look like in 2040? These are just a few of the questions which will influence the sector's future.
Webinar replay
To hear the full discussion on how refiners can prepare for the energy transition, listen to the webinar.
This includes:
Understanding the carbon liability of assets – and the potential value at risk
The value of exploring carbon abatement and offsetting technologies
Q&A session
Click here to go to the webinar.
Get in touch
Interested in comparing your own carbon emissions to those of your peers? Looking for carbon-related intelligence to inform your emissions strategy? Curious about the risks to an investment portfolio containing companies with upstream and downstream assets? We are here to help.
Kara McNutt, Director, Downstream Consulting