Opinion
A call to action to the global energy industry
Wood Mackenzie President Neal Anderson introduces our 2019 Energy Transition Outlook and examines why the energy mix is not changing nearly as quickly as the world needs it to

Neal Anderson
President and CEO, Wood Mackenzie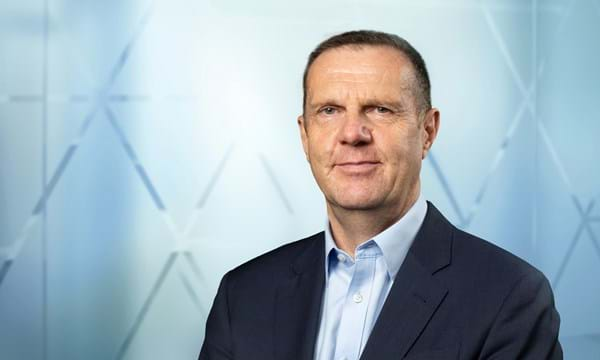 Neal Anderson
President and CEO, Wood Mackenzie
Neal leads our expert teams to deliver exceptional value and insight for clients worldwide
Latest articles by Neal
View Neal Anderson's full profile
I'd like to introduce you to our 2019 Energy Transition Outlook – an assessment of how the next two decades may play out across the entire energy and natural resources value chain. We have drawn this integrated analysis from across all of Wood Mackenzie's commodity, technology, markets and segments coverage.
A number of things leap out.
First and foremost, there's resistance to achieving the aspirational targets to reduce global carbon emissions set in Paris four years ago. The energy mix is not changing nearly as quickly as the world needs it to. Despite sincere intentions, there is still no carbon price in many major consuming countries or market segments.
In addition, the technologies essential for decarbonisation remain nascent; policy and regulation lack global coordination; and investment in the production of hydrocarbons and in the sectors that consume them persists at a high rate because money can be made.
Finally, we're witnessing a trade war between the two largest global economies and a go-it-alone approach driven by populists and protectionist agendas. I see that as at odds with the collaborative, can-do spirit that emerged from Paris at the end of 2015.
Significant additional investment and political will are needed.
Industry, aviation, shipping, heating and agriculture – all key planks of the global economy – need much more technological innovation.
Our latest view – based on a bottom-up, asset-based, investor-led perspective – is something nearly no other company can do. It is based on fundamentals and objective thinking. It is supplemented by our relationships across every major asset class, government and demand segment. It is a result of our teams pushing the cost technologies and adoption rates as much as we think possible, given the inertia already embedded within multiple business cycles. What emerged is a conservative outlook: one in which the current pathway looks more like 3 °C of warming than the 2 °C or lower advocated in Paris.
It's easy to produce a bullish forecast on the pace of the energy transition when you use a top-down approach that doesn't model at the asset level or is solely focused on renewables. Or when you don't have the proprietary data and analytics. But, because of the depth and volume of data available to us, it's clear that lack of proper incentives and regulations is resulting in each asset class operating independently to maximise its returns.
We recognise that Wood Mackenzie has a vital role to play in the energy transition. Our contribution to this conversation is needed. We hope our current outlook serves as a call to action for industry to seize the technologies now available to us, plus those on the cusp of commercialisation, and shift its focus of investment. We hope that our data and insights help to prompt governments to ramp up the policy incentives and necessary changes that will accelerate the energy transition already happening around us.