Opinion
Can Asia Pacific's upstream adapt for a more sustainable future?
We explore the potential for the region to transition from traditional operating models to advantaged energy basins

Andrew Latham
Vice President, Energy Research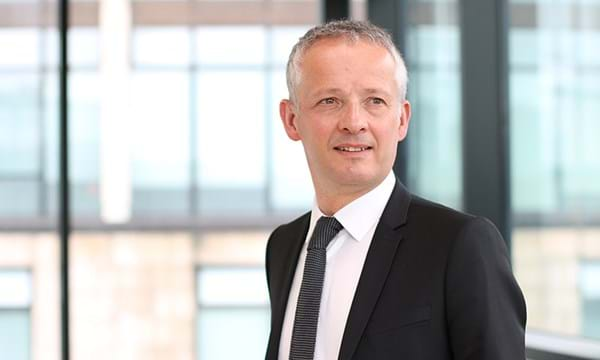 Andrew Latham
Vice President, Energy Research
With his extensive exploration expertise Andrew shapes portfolio development for international oil and gas companies.
Latest articles by Andrew
View Andrew Latham's full profile
The world's need for sustainable energy is set to change the geography of the upstream industry. Oil and gas will be required for many more decades – but the industry must embrace new opportunities if it is to survive.
Right now, we face a shortage of low cost, low emissions oil and gas. Much of the global inventory of undeveloped fields is not advantaged, which will have a knock-on effect on cost and emissions targets.
For upstream to future-proof, it must be able to maximise its synergies with clean energy and carbon capture and storage (CCS) technology to create what we call energy super basins. To take the industry beyond 2030, these energy super basins will require three main elements: access to abundant resources, low-cost renewables and hub-scale CCS opportunities.
Can Asia Pacific's largely traditional basins adapt to become the energy super basins of the future? And what does the size of the opportunity look like for CCS across upstream in South East Asia, China and Australia? We explore these questions and more in our insight, "Asia Pacific energy super basins". Fill in the form on the page for your complimentary copy and read on for an introduction.
Enormous potential to develop energy super basins in Asia Pacific
Much of Asia Pacific's oil and gas comes from traditional basins, where old fields and infrastructure target the lowest cost of supply. The sector will have to adapt substantially to take advantage of the new opportunities.
Not all Asia Pacific basins hold the low-carbon advantaged resources the industry needs. But there are many opportunities.
How will upstream adapt to tackle Scope 1, 2 and 3 carbon emissions?
Until recently, the oil and gas industry prioritised resilience. But sustainability is no longer an afterthought – decarbonisation is now top of the list. Reducing scope 1 and 2 emissions is the first step: many oil and gas companies and countries have set targets to do this by 2050 or earlier. Electrifying operations using clean, renewable energy sources – mainly solar or occasionally wind – are the best ways to achieve this in much of Asia Pacific.
Tackling Scope 3 emissions will be the more pressing longer-term challenge. Developing hub-scale CCS is critical if this is to be achievable. CCS is currently in its infancy in Asia Pacific, but we expect it to grow exponentially.
Currently, all existing, planned and hypothetical projects across the Asia Pacific region add up to just under 70 Mtpa CO2 total capacity. We expect that to expand to over 2,000 Mtpa by 2050 under our accelerated energy transition scenario.
By focusing on oil and gas resources co-located with clean electricity and CCS potential, Asia Pacific's upstream will become more sustainable and more competitive. Traditional basins will need to adapt, or risk lagging behind.
Read the full insight for more on:
How much energy super basins will contribute to supply in our forecasts

What three main investment strategies companies need to follow now to secure their future in upstream

Why high-impact exploration will continue
Fill in the form at the top of the page for your complimentary copy.