Sign up today to get the best of our expert insight in your inbox.
Sign up for The Inside Track
For details on how your data is used and stored, see our
Privacy Notice
.
Opinion
Energy Pulse: in brief (11th August)
Standout oil well performance in New Mexico, Saudi Aramco confirms its new dividend plan, the EU backs CCUS projects, the latest on superconductivity hopes, and more

Ed Crooks
Vice-Chair, Americas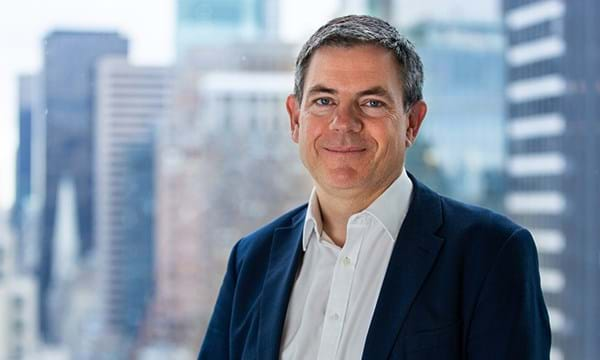 Some US tight oil wells have been large enough for companies to raise guidance
Six US E&P companies have raised full-year 2023 production guidance during the current earnings season, and linked their adjustments to standout well performance. The news has been a profound realisation after several basin-wide metrics have started eroding, and speaks to the constant push for leading companies to improve their projects.
Pioneer Natural Resources refreshed its inventory ranking earlier this year and expected 2023 new drill performance to improve because of 3-mile laterals and better performance ranking of locations. Its second quarter results delivered, with a beat on production and spending. And Pioneer is not alone. E&Ps also raising guidance and celebrating expectation-beating wells include Occidental Petroleum, Murphy, ConocoPhillips, Matador Resources and Magnolia Oil & Gas.
Half of those companies are drilling in the Delaware Basin. And setting aside Pioneer's 3-mile program, all the Permian productivity messages are for companies in and around the Eddy and Lea counties in New Mexico.
Might this be an even better 'sweet spot' than once thought, particularly considering the latest geosteering, cluster spacing, co-development and flowback strategies? Rig shifts would indicate so. While Texas areas of the Permian continue shedding rigs, New Mexico is picking them up.
Saudi Aramco earnings slip as new free cash flow-linked dividend is confirmed
Saudi Aramco hosted a second quarter results call on Monday 7 August, confirming a slip in year-on-year earnings. Upstream and downstream earnings before interest and tax (EBIT) in the first half 2023 were both lower, with the latter hit particularly hard due to downward pressure on refining and chemicals margins.
The board outlined the broad methodology for the new performance-linked dividend mechanism announced alongside its first quarter results, tied to free cash flow generation.
The base dividend remains at US$19.5 billion, up 4% from last year. The performance-linked distribution will amount to 50-70% of Aramco's annual free cash flow, net of the base dividend and external investments.
Aramco also provided an update on its upstream plans which includes a target to grow its sustainable oil production capacity by 12 million barrels per day 13 million b/d by 2027, underpinned by a trio of oil mega-projects, which are on track. Production from the enormous Jafurah basin – due to start up in 2025 – will support its ambition to grow gas output by 50% by 2030 over 2021 levels.
Aramco is also sticking to its downstream expansion plan by expanding its presence in China and Korea refining business and global lubricant business. The annual investment budget remains unchanged at US$45-55 billion, up nearly 50% year-on-year. Spending will ramp up in the second half of the year, with several development projects nearing completion. Acquisitions could still take spending to the higher end of the range.
The EU Innovation Fund has awarded funding to 11 CCUS projects
European Commission in July announced funding for 11 new carbon capture, utilisation and storage (CCUS) projects as part of the EU Innovation Fund. The program received 239 applicants overall, with 41 proposals receiving an award.
The grant supports innovative technologies with the potential for considerable CO2 reductions. This year the EU committed €3.6 billion (US$4.2 billion) to the fund. Grants can cover up to 60% of the capital and operating costs for each project.
Out of the 11 CCUS projects, six aim to capture carbon dioxide from the cement industry, three from refining, and one each from chemicals and power generation. The final investment decisions for the selected projects are expected to take place between late 2025 and 2027. The capture sites are expected operate from 2030, with a total capacity of 7.5 million tons per year of carbon dioxide.
The number of CCUS recipients has doubled since 2021, showing growing demand in industry as well as the EU's appetite to support it. Five of the 11 selected projects plan to utilise rather than geologically store the captured carbon dioxide, with most involving the production of cleaner fuels. Carbon dioxide utilisation is a growing theme globally, planned in 87 (11%) of the carbon capture projects that we are tracking.
This year's awards will also support novel technologies with the potential to reduce capture costs by minimising energy requirements, such as solid adsorbents and carbonate fuel cells.
Strathcona Resources to go public through Pipestone acquisition
Strathcona Resources last week announced its intent to acquire Pipestone Energy and join the stock market through a reverse merger. The deal will include 95,000 net acres and 35,000 barrels of oil equivalent per day of production (41% liquids) in the liquids-rich and volatile oil windows of the Alberta Montney near Grand Prairie. This purchase is a notable pivot for Strathcona, which had concentrated M&A efforts on acquiring oil assets in the Cold Lake and Lloydminster regions.
Strathcona's rationale for this transaction is partially about adding a quality Montney package but even more about providing the avenue to make its public debut. The company's leadership has stated that the deal will open the possibility of using equity for more acquisitions in the future.
The Pipestone acquisition marks the 14th Montney deal since 2021 and the fourth since 2022. While the slowdown in M&A activity over the past two years is well documented, we expect that the Montney will continue to experience consolidation.
Nigeria's oil production continued its recovery throughout June
There was a 50,000 b/d increase in Nigeria's liquids production in June, taking it to 1.48 million b/d, as reported by the Nigerian Upstream Petroleum Regulatory Commission. The production increase of 3.5%, and NNPC Limited's persistent efforts in combating crude oil theft, demonstrate the country's positive strides towards regaining the production levels it achieved previously. Nigeria remains determined to position itself as a dependable producer in the OPEC+ group, by aiming to produce 1.7 – 1.8 million b/d by year-end.
Superconductivity hopes dashed
The excitement over the discovery of a potentially revolutionary room temperature superconductive material has been laid to rest. The material, a lead apatite known as LK-99, was developed by a team in South Korea which published claims that it was superconductive back in July. Since then, other scientists around the world have been attempting to make samples of LK-99 and test it for themselves. A clear conclusion has emerged from their work: those initial claims were overstated, and the material is not, in fact, a superconductor at all.
The University of Maryland Condensed Matter Theory Center commented: "With a great deal of sadness, we now believe that the game is over. LK99 is NOT a superconductor, not even at room temperatures (or at very low temperatures). It is a very highly resistive poor quality material. Period. No point in fighting with the truth. Data have spoken."
It seems that hopes of a superconducting material that would revolutionise power generation and transmission, along with many other aspects of our society, will have to wait for another day.
Other views
Simon Flowers — Six energy game-changers since 2015
Andrew Latham — Can Asia Pacific's upstream adapt for a more sustainable future?
Daniel Myers and Eunji Oh — What is the impact of the Mountain Valley Pipeline on shifting South Atlantic gas price dynamics?
Andrew Jean-Louis — Three ingredients for managing supply chain risk
Max Issokson — Distributed solar-plus-storage holds much promise, but where does it stand today?
Ryan Sweezey and Robert Whaley — America's Inflation Reduction Act one year on
Thanks for this week's Energy Pulse In Brief to Mackenzie Monsour, Neivan Boroujerdi, Gabriel Cann, Tyson Gervais and Samuel Jones.