Opinion
Why the fastest-growing wind markets have big implications for the global industry
Eastern European, Middle East and African markets are at the forefront of green hydrogen development and Chinese export potential

Victoria Santos
Research Associate, Wind Victoria Santos
Research Associate, Wind
Victoria oversees wind research in Eastern Europe, Russia and the Caspian region.
Latest articles by Victoria
View Victoria Santos's full profile

Sohan Gwalani
Research Associate, Energy Transition Practice Sohan Gwalani
Research Associate, Energy Transition Practice
Sohan primarily covers the solar PV and onshore wind markets in Africa and the Middle East.
Latest articles by Sohan
View Sohan Gwalani 's full profile
The onshore wind industry in Eastern Europe, Russia and Caspian (EERC) and the Middle East and Africa (MEA) is poised for significant growth over the next decade. During our 10 year outlook period, we expect an average annual growth rate of 23.1% and 12.1% in MEA and EERC respectively, which represents the fastest growth rates of all global wind markets. With 11 out of 20 of the largest emerging onshore wind markets located in EERC and MEA, these regions will unleash substantial capacity across the next decade.
Our recently published Middle East and Africa and Eastern Europe reports, available via our Global Wind Markets Service, explores the current landscape and onshore wind market forecast in these regions.
Fill in the form for a complimentary extract, and read on for an introduction.
Fastest-growing wind markets will add over 100 GW of new onshore wind capacity over the next ten years
Our new analysis finds that the EERC and MEA will have a total installed onshore wind fleet of 131 GW by 2032. Supply chain headwinds, geopolitical tensions and high inflation substantially delayed project development activities in 2022, making it a reset year for onshore wind. True market expansion will occur between 2024 and 2027, as nations pursue 2030 renewable targets.
Procurement policy, mostly in the form of auction programmes and bilateral agreements, will underpin onshore wind growth in many of the emerging markets. Our long-term view anticipates that this growth will level off in the long term, as grid transmission bottlenecks and competition from solar PV become more prominent.
In most countries, however, a sufficient roadmap in transmission development is yet to be outlined, which will severely limit wind's enormous potential in the regions.
Green hydrogen ambitions in the Middle East and Africa bolster the long-term wind outlook
Middle East and African markets desperately want to catch the green hydrogen wave. And they are blessed with exceptional wind and solar resources, as well as vast expanses of inexpensive land, to support this goal.
Over the last two years, we have seen a flurry of project announcements across the region, with markets like Egypt, Mauritania, Oman and Saudi Arabia betting on becoming hydrogen super-producers.
Off the back of COP27, Egypt hopes to establish itself as a regional hydrogen exporting hub, having already signed 25 agreements for electrolyser projects to be built in the Suez Canal Economic Zone. NEOM in Saudi Arabia and Hyport DUQM in Oman will be the first major green hydrogen projects in the region and are both expected to come online by 2026.
We anticipate these nations will spearhead MEA's green hydrogen push into the next decade and have already contributed to an upward revision to our long-term onshore wind forecast.
We estimate that the renewables pipeline tied to announced green hydrogen projects in the region already exceeds 200 GW.
Plans in the region display great ambition. We estimate that the renewables pipeline tied to announced green hydrogen projects in the region already exceeds 200 GW. However, with project timelines unspecified and likely prone to delays, the industry must be cautious when interpreting this figure. We expect many development challenges to arise in due course, as the majority of nations lack local manufacturing hubs that can facilitate dozens of gigawatts of renewables at scale.
The Belt and Road initiative has driven multi-GW onshore wind project
First announced in 2013, the Belt and Road (B&R) Initiative has been successful in promoting trade and investment between China and other developing markets. With power generation being a key focus area, a tremendous volume of Chinese investment was unlocked for onshore development in the EERC and MEA regions.
The B&R Initiative has accelerated growth in these nascent markets, enabling around 1.1 GW of operational onshore capacity to date. It will also drive a further 11 GW of new onshore capacity in the EERC region before the end of the decade.
The two main routes to market for Chinese players are through participating in auctions and signing bilateral agreements. Bilateral deals are direct negotiations between governments and international investors. A recent surge in bilateral agreements has led to the announcement of large-scale wind projects across both regions.
This has encouraged Chinese developers, turbine manufacturers (OEMs) and installation firms (EPCs) to establish their footprint across EERC and MEA, creating a fragmented supply chain ecosystem in these emerging markets – and a significant threat to the market share position of traditional Western OEMs and investors.
To find out much more – including a look at who's winning the lion's share of turbine orders – visit the store to access our latest Middle East and Africa and Eastern Europe onshore wind market outlooks.
Plus, fill in the form at the top of the page for a complimentary extract, with a selection of charts from each report.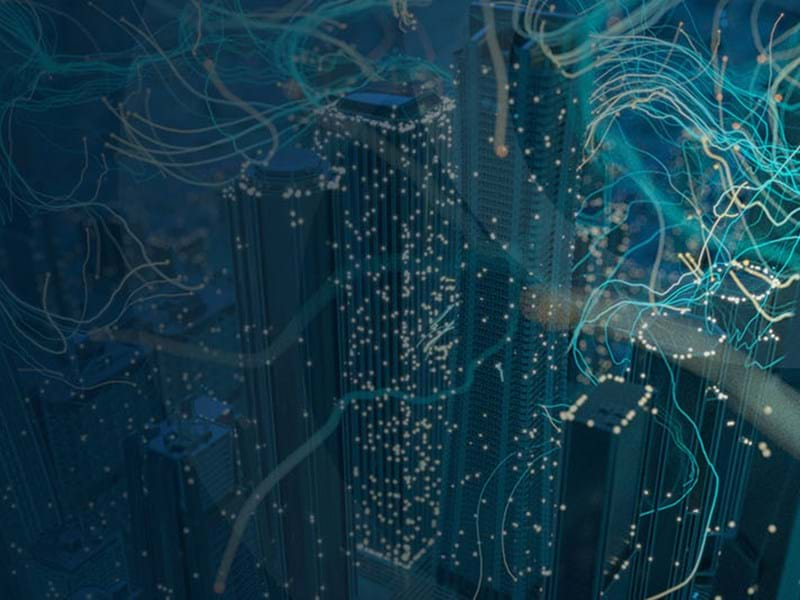 Event
Energy & Natural Resources Summit: EMEA
Investing for success in a low-carbon future | 21 September, in London
Register now