Discuss your challenges with our solutions experts
Get in touch
For details on how your data is used and stored, see our Privacy Notice.
Opinion
From high energy costs to the materials transition: five themes shaping the future of petrochemicals
A recap of the hottest topics of discussion at EPCA 2022

Alan Gelder
VP Refining, Chemicals & Oil Markets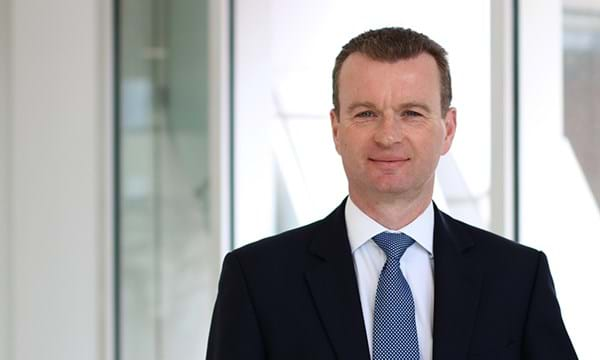 Alan Gelder
VP Refining, Chemicals & Oil Markets
Alan is responsible for formulating our research outlook and cross-sector perspectives on the global downstream sector.
Latest articles by Alan
View Alan Gelder's full profile
Wood Mackenzie had the privilege of attending the European Petrochemical Association (EPCA) annual meeting in Berlin earlier this month. The industry was out in force at this event as delegates got stuck into the challenges around the bleak conditions the European petrochemical sector currently faces.
So, what were the hottest topics? Our top five key takeaways were:
1. High energy costs are weighing heavily on the petrochemical sector
Russia's war with Ukraine and the weaponisation of energy has put Berlin at the heart of the current European energy crisis. Russian energy and petrochemical export flows are changing, with the reduced natural gas flows driving high prices. Given current high gas inventory levels, the risk for this winter is the weather. That will determine how fast these stocks are drawn down.
High energy costs are being felt particularly acutely in Europe, as, unlike Asia, industrial users primarily purchase gas on a spot basis, undermining the competitiveness of Europe's petrochemical sector.
In our short-term gas outlooks, it's unlikely that these high energy costs will ease anytime soon.
2. Low asset utilisation is a further burden on petrochemicals
Industry sentiment changed dramatically over the course of the summer. Q1 profitability was strong, but fear that the response to high inflation would send the global economy into recession has led to destocking along the entire petrochemical value chain.
China's zero covid policy and the lockdown of its major manufacturing centres in the greater Shanghai region further exacerbated the issue, as China's import demand for commodity chemicals collapsed.
The consensus was that the combination of high energy costs and low utilisation have crushed sector profitability. This is shown by the deterioration in Europe's global cost position.
3. Capacity closures are coming
There is a resignation that the European petrochemical sector has to rationalise capacity. Global capacity additions continue to outpace demand growth, so a near-term profitability improvement looks unlikely.
Integrated refinery/petrochemical sites are more resilient, as petrochemical integration is now "reversed". Traditionally, the strong contribution from petrochemicals supported the economics of the refinery providing feedstock. In 2022, record refining margins mean petrochemicals can be pushed into the market at distressed levels to enable the higher production of transport fuels. This simply amplifies the challenges faced by standalone facilities, several which will likely close over the next one to two years.
For those left standing, recovery will come. For some, it will reflect Europe's infrastructure constraints on its imports, which provide some protection. For others, a rising tide in China will eventually lift all boats, including their new capacity additions.
4. Going green is necessary but may not be sufficient
European petrochemicals players are rightly proud to lead on environmental improvements. This has been achieved through additional capital expenditure to improve the recycling of plastic waste, for example.
These investment decisions were made when earnings were strong. In a more challenging market environment, going green is an investment limited to those facilities that will last well into the next decade. Such investments signal which sites companies expect to survive.
However, concerns were expressed that Europe's environmental requirements are eroding the region's competitiveness. Without regulatory support, the competitive threat of imports only grows, undermining the broad viability of the sectors leading the transition.
5. Net zero is as much about materials as energy
The Russia/Ukraine conflict has highlighted the importance of energy security and energy affordability, with sustainability being sacrificed in the short term to keep the lights on.
A materials transition is as important as the energy transition to our net zero aspirations. Circularity of waste to feedstocks is critical, requiring new technologies and partnerships to deliver the necessary investments along the entire value chain.