Opinion
"Get used to cold showers" – Australia's energy crisis sends shivers down the east coast
ESG and activism continue to limit investment in new gas supply

Gavin Thompson
Vice Chairman, Energy – Europe, Middle East & Africa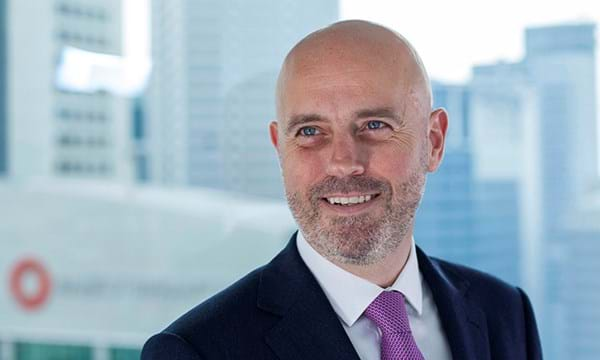 Gavin Thompson
Vice Chairman, Energy – Europe, Middle East & Africa
Gavin oversees our Asia Pacific research helping companies identify and build their international growth strategies.
Latest articles by Gavin
View Gavin Thompson's full profile
I flew into Sydney last week to find local news dominated by eastern Australia's imminent energy crisis. But unlike many other parts of the world, this isn't about geopolitics and war in Ukraine (though it plays a bit part). Instead, this is largely a crisis of domestic making. As fears mount over gas and electricity shortages in New South Wales and Victoria, one producer bluntly told me: "Folks in Melbourne better get used to cold showers."
With strong power demand growth, coal-fired generation close to being maxed-out and nowhere near enough renewables to fill the gap, there is a clear need for additional gas supply. Local gas prices have already jumped – particularly as marginal volumes compete with the economics of Queensland's LNG exports - and show no signs of cooling.
This screams opportunity. But while the region has ample undeveloped gas resources, access to capital is the major bottleneck as environmental and social license to operate challenges mount. Regardless of record cashflows, producers are finding that securing finance from traditional Australian sources is getting harder, more punitive, and risks drying up entirely.
Action is urgently required. State governments can and should do more to support investment in new supply. This could range from faster and less cumbersome approvals for new projects right through to direct fiscal support for exploration and development drilling. Doing nothing is not an option.
The Australian Energy Market Operator (AEMO) has also recently triggered the Gas Supply Guarantee Mechanism to force Queensland's LNG producers to divert available LNG feedgas into the domestic gas market. Even though only for one day, this was punchy given high LNG prices. But while likely to be used again, pipeline constraints mean Queensland gas is not a cure-all.
Fast-tracking LNG imports is another option. But proposed projects across Australia's east coast now face enormous competition to secure FSRU vessels from Europe as the continent throws the kitchen sink at weaning itself off Russian gas as quickly as possible.
In this week's APAC Energy Buzz, my colleague Daniel Toleman and I consider what needs to be done as the east coast's energy crisis continues to build.
Domestic supply, ESG and the 'pain-to-gain ratio'
For east coast suppliers including Santos, Beach Energy, Cooper Energy and Arrow Energy, this isn't a resource issue. But years of under investment and activism against the sector is starting to bite. Exploration targets haven't been drilled and gas fields haven't been appraised. And while we estimate more than a tcf of smaller developments could be sanctioned over the next five years to supply the east coast market, a lot of work – and far more visible government support - is required to move projects forward.
But here's the nub. For many lenders, the effort to finance new east coast supply just isn't worth the reward as ESG criteria continues to tighten and activism rises. Listen to energy bankers in Australia and the same story is heard time and again: the 'pain-to-gain ratio' to raise capital for east coast gas projects is so negative, it's off the chart.
With a growing number of both local and international banks now signatories to the UN Net Zero Banking Alliance and committed to align financing with a 1.5-degree scenario, it isn't going to get any easier. Private capital increasingly looks a more likely option for producers – if they can secure it.
Searching for alternatives
Given the challenges around financing new domestic projects, Australia's east coast has two realistic alternatives: forcing more gas intended for Queensland's LNG export projects into the domestic market or powering on with LNG imports through FSRUs. Neither is ideal.
Diverting LNG export feedgas into the domestic market has recent precedent. Just two weeks ago, the AEMO activated the Gas Supply Guarantee Mechanism, triggering obligations to divert available feedgas for domestic use. The measure was in place only for a day but resulted in flows increasing to 100% of capacity on the SWQP to supply end-users in Adelaide, Melbourne and Sydney.
With record Asian LNG prices, this is unsurprisingly far from popular with producers. Nonetheless, the new government is likely to continue to tap Queensland's gas exporters to divert available supply. Flows on the SWQP pipeline already increased through May as prices edged up.
But despite losing out on lucrative Asian spot prices, exporters are unlikely to be overly concerned. The Queensland projects have lower run rates during Australia's winter, and planned maintenance typically removes three to four cargoes a month through June-August period. And based on recent flows, the SWQP pipeline only has approximately 130 mmcfd of spare capacity (equivalent to around one LNG cargo a month) and the pipeline to Brisbane only about 70 mmcfd – which physically limits volumes available to southern states.
Pushing ahead with LNG imports is the other option. But the world has changed since Russia's invasion of Ukraine in February. Germany's Chancellor Sholtz has pinned his credibility on securing four FSRUs as soon as possible and is ready to pay. Without offtake agreements from the likes of Origin and AGL, will the Squadron Energy/AIE Port Kembla import project be prepared to match Germany's deep pockets? A decision is imminent.
If Port Kembla doesn't succeed, then European demand and structurally higher LNG prices could prevent any Australian import project from moving forward before 2026.
What next?
Record gas prices and the impact on the cost of living across eastern Australia needs immediate action. The new Labour government may have far-reaching ambition to deliver net-zero, but right now pragmatism rules. With energy security at the top of the political agenda worldwide, voters will be slow to forgive avoidable energy crises.
For domestic gas producers, advocacy must move beyond lip service. Gas' role as the bridging fuel for Australia's energy transition is well understood but is increasingly at odds with local and national support for new supply. The industry can't bank on a winter or two of cold showers changing minds.
APAC Energy Buzz is a weekly blog by Wood Mackenzie Asia Pacific Vice Chair, Gavin Thompson. In his blog, Gavin shares the sights and sounds of what's trending in the region and what's weighing on business leaders' minds.