Opinion
Green steel gets a boost from European economic recovery plans
European governments provide welcome support for steel decarbonisation in post-pandemic plans

Alex Griffiths
Principal Analyst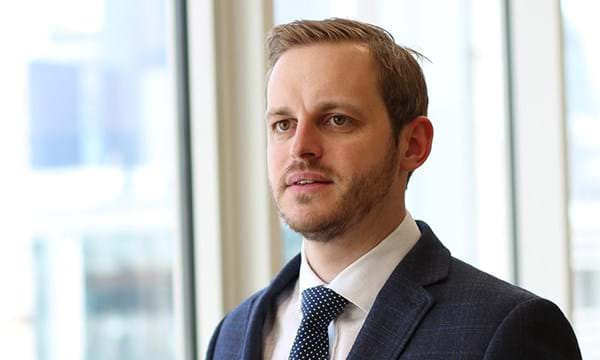 Alex Griffiths
Principal Analyst
Alex draws on his experience as a Resource Geologist to analyse and forecast global steel and iron ore markets.
Latest articles by Alex
View Alex Griffiths's full profile
Coronavirus lockdowns across much of Europe have hit the steel market hard. Steel demand and production have declined rapidly since March, knocking prices below the cost of production. European prices are now among the lowest globally. They can sink no lower.
EU producers already faced competition from imports and stagnant domestic demand before the coronavirus pandemic. But despite pressure on margins and a bleak outlook for recovery, investments in green steel – efforts to reduce CO2 emissions in steelmaking – have not been deterred.
The steel industry accounts for around 10% of global CO2 emissions. A technological shift in steelmaking must be part of the energy transition.
European governments support green steel initiatives as part of pandemic recovery plan
The race towards a zero-carbon steel industry is on. Companies across Europe are making strides towards decarbonisation, exploring the use of hydrogen and the introduction of direct reduced iron (DRI) capacity – a less CO2-intensive method of producing steel. Sweden's HYBRIT project, due to start in the late 2020s, will be the world's first fossil-free steel plant.
But financing green steel projects when margins are so slim is a considerable obstacle. Where and how to source hydrogen, capturing and storing carbon emissions and a lack of suitable iron ore grades for DRI are three further challenges.
Recovery from coronavirus could help with two of those problems. European governments appear willing to help with financing and solving the hydrogen riddle as part of the post-pandemic economic recovery plans.
And there is increasing support for electric arc furnace (EAF) technology – essential if the industry is to achieve fossil-fuel-free steel.
The journey to green steel will be more evolution than revolution
If governments continue to help solve the problems of financing and hydrogen supply, European steelmakers have the possibility of survival. However, decarbonisation of the steel industry is a colossal challenge and will take decades, not years. Even embracing the energy transition at an early stage will still require carbon capture development.
Expect an evolution, not a revolution.
What does the path to green steel look like?
In a recent Wood Mackenzie webinar, a panel of experts explored the challenges ahead. Listen to the replay to hear more about:
The role of renewables, hydrogen and carbon capture in the energy transition
Scrap's potential to displace virgin iron ore
The cost of emission reduction
The outlook for global metallurgical coal and iron ore consumption.
Fill in the form at the top of this page for complimentary access to the webinar replay.
Insight
Chinese steel continues to surprise on the upside but rising inventories present a risk, Indian crude steel production is showing gradual improvement, stock overhang in Europe will weigh down prices in H2, and US steel production in H2 could be worse than in H1
Global steel short-term outlook July 2020
Visit store to learn more