Opinion
Hydrogen: five market developments utilities need to watch
As momentum continues to build, a raft of new policies and flexible power innovations could bring prices down.

Murray Douglas
Head of Hydrogen Research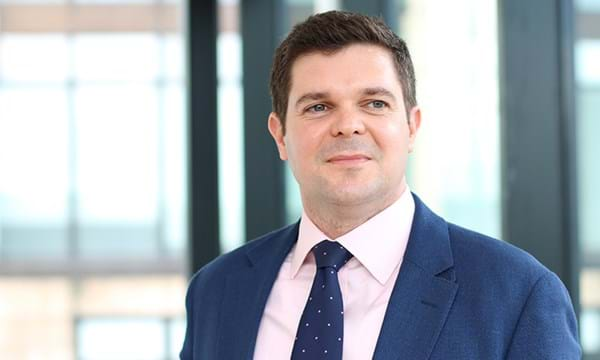 Murray Douglas
Head of Hydrogen Research
Murray is responsible for Wood Mackenzie's Global coverage across the hydrogen value chain.
Latest articles by Murray
View Murray Douglas's full profile
Low carbon hydrogen continues to recover convincingly from the energy crisis-driven slump at the end of 2022, with the second quarter of 2023 showing particularly strong movement from electrolysis projects.
Expansion is rapid, with more than 1000 projects now in progress across 70 countries, and 100 new roadmaps, policies and strategies in the works.
Europe, Australia and the US dominate the global pipeline, with 20%, 14% and 18% of the share, respectively, but the market is continually shifting, and activity is building around the world.
Our 'Q2 2023 Global Hydrogen Market Tracker' draws insight from Lens Hydrogen, covering over 1,000 low-carbon developments, and providing detailed analysis. Read on for a selection of high-level insights from the report. And if you'd like to learn more about the road ahead for hydrogen, fill in the form for a complimentary extract from our latest 'Hydrogen strategic planning outlook'.
1. The project pipeline is recovering well
The rebound is continuing, albeit not yet at the record levels of 2021 and early 2022. Over 4 Mtpa of capacity was added in the second quarter of 2023, and global proposed low-carbon hydrogen capacity now exceeds 90 Mtpa.
Among the most notable announcements globally was Australia's Amp Energy Cape Hardy Hydrogen and Ammonia, with 5GW of capacity. Other 1GW+ projects include Plug Power's Kristinestad and Kokkola hubs in Finland (1GW each), TotalEnergies & TES e-NG in the United States (1GW), POSCO Consortium Duqm project in Oman (1.2GWe) and LEAG Green Hydrogen Hub in Germany (2GW).
2. Supportive policies are fuelling long-term projects globally
The market is scaling up as policies continue to emerge around the world, in the wake of the USA's Inflation Reduction Act and the global drive to net zero. This heavily-funded push to back hydrogen is sending ripples through global supply chains.
The Biden administration's 'National Clean Hydrogen Strategy and Roadmap' has three key priority areas: targeting "strategic, high-impact uses for clean hydrogen"; cutting the costs of low-carbon hydrogen production, and establishing regional clean hydrogen hubs. This strategy aims to focus hydrogen use into hard-to-abate sectors, rather than competing with other technologies.
Australia is also putting some federal budget behind hydrogen, with A$2 billion now set aside for the "Hydrogen Headstart" programme. According to the Australian Renewable Energy Agency (ARENA), the program will support two to three large projects and could provide 1GW of electrolyser capacity by 2030. The budget also announced it will commit A$38.2 million to develop a Guarantee of Origin (GO) Certificate.
In Japan, the government's 'Basic Hydrogen Strategy' aims to attract $107 billion of investment over 15 years to develop the country's hydrogen supply chain. The revised Basic Hydrogen Strategy increased the hydrogen supply target sixfold to 12Mtpa by 2040, to be supported by a CfD-like subsidy scheme. This new target serves as an interim step towards the previous goal of 3Mtpa by 2030 and 20Mtpa by 2050. The government has already spent $5.7 billion on hydrogen-related technology subsidies.
Portugal is more than doubling its capacity in the coming decades; the government has raised the 2030 national target for green hydrogen production from 2.5GW to 5.5GW. Download the Hydrogen strategic planning outlook to find out how the governments in other countries are responding and to find out more about the wider corporate landscape.
3. Electrolyser technologies now lead capacity announcements
PEM and SOEC electrolyser technologies dominated capacity announcements in the second quarter of 2023, with both Nel and Topsoe announcing plans to scale up production in the United States. Topsoe aims to manufacture up to 5GW of SOEC electrolysers in the US, marking its first major electrolyser facility outside of Denmark.
The first phase will see an investment of $300 million to build an initial capacity of over 500MW. Topsoe plans to eventually scale up this capacity to as much as 5GW. The final investment decision on the first 500MW phase may be taken by the end of 2023.
Capacity is increasing fast, and expected to double by this time next year, but no single country is emerging as the dominant manufacturer of electrolysers. Europe will retain its position as a manufacturing hub for many vendors, with China and the US potentially offering more potential to scale.
4. Hydrogen's flexibility could allow prices to come down
Hydrogen is not just a carbon-free power, it may also have positive economic potential. It is currently significantly more expensive than natural gas, but one path to reducing the cost is to give electrolysers access to low-cost electricity. If electrolysis can be judiciously timed in response to prices or market forces, hydrogen could be created more affordably – but this will depend on the availability of the power required for the process.
Variable renewables could be put to use, here: they tend to complement electrolysers because both are able to make use of clean power when it's available, and cut back when that power is needed by the grid. Renewables could in theory sell power to hydrogen hubs at a discount when demand is low, and switch to selling to utilities when demand is high.
Some believe the additional demand from electrolyzers, coupled with additional supply from clean projects could result in a sturdier, more reliable power system and a positive feedback loop that supports both industries.
Our Lens Hydrogen tool will allow you to optimise your hydrogen production and cost structure. You'll gain an understanding of the full cycle of hydrogen costs, and get valuable insights into the future of the industry by exploring our forecast for the levelised cost of hydrogen up to 2050. Tailor your analysis by modelling key assumptions such as nameplate capacity, electricity feedstock, load factor, and tax incentives, to better understand the impact on the cost of hydrogen.
5. Ammonia continues to be the leading end-use
A versatile feedstock, fuel and carrier for hydrogen, ammonia continues to be the predominant end-use sector for low-carbon hydrogen.
You can monitor the ammonia supply and demand situation, pricing and LCOA within our Lens Hydrogen tool. Our tool allows you to explore ammonia assets on a map, see who is involved in each project, and delve into the specifics of over 850 plants.
We also offer a comprehensive ammonia dataset via the data grid and Lens Direct. With a comprehensive and seamless view of your hydrogen and ammonia assets, you can easily explore potential offtake opportunities.
Stay on top of hydrogen market developments
Want to take a closer look at developments in low-carbon hydrogen globally? Fill in the form at the top of the page for a complimentary extract from our latest 'Hydrogen strategic planning outlook'.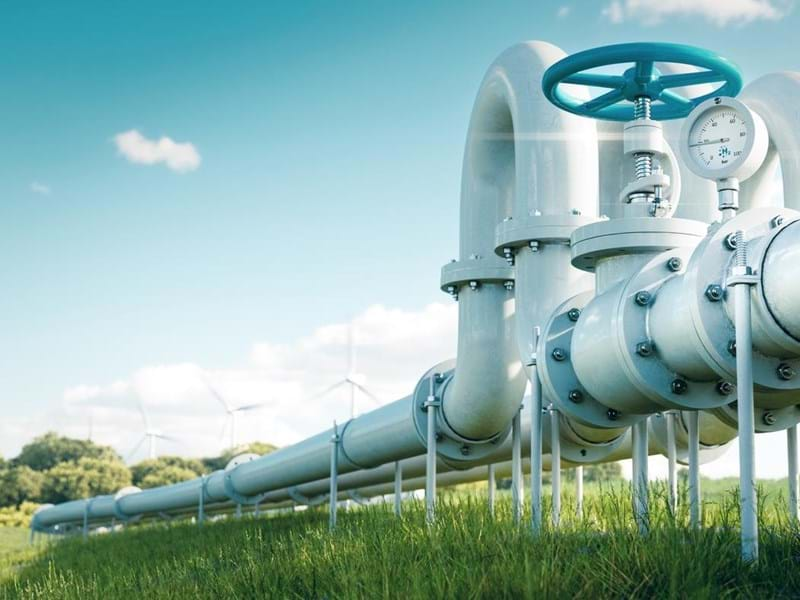 Lens, a complete data and analytics solution for the energy transition, connecting conventional power, solar, wind, storage, and hydrogen data sets
Discover more