Opinion
Is Asia's oil market recovery losing pace?
Slowing economic growth and ongoing travel restrictions are crimping the pace of recovery in regional oil demand

Gavin Thompson
Vice Chairman, Energy – Asia Pacific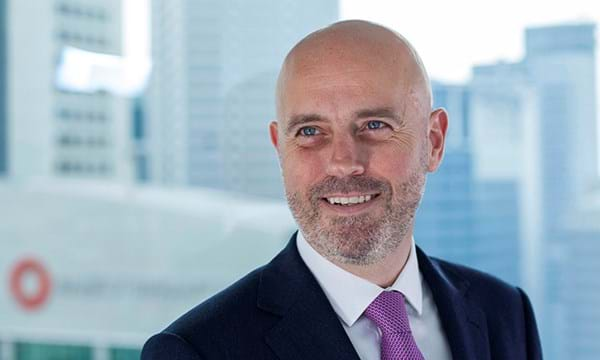 Gavin Thompson
Vice Chairman, Energy – Asia Pacific
Gavin oversees our Asia Pacific research helping companies identify and build their international growth strategies.
Latest articles by Gavin
View Gavin Thompson's full profile
As Covid-19 vaccination rates in the US and Europe climbed to over half of their total populations through the summer, governments in many of these countries moved rapidly to unlock their societies. Rising case numbers since the unwinding of restrictions have so far failed to dampen this enthusiasm, and personal mobility has remained largely unaffected.
Contrast this with Asia Pacific. When Lawrence Wong, co-chair of Singapore's multi-ministry task force on Covid-19, said last week that the country had "not gone for a big bang opening", he could just as easily have been talking about the entire region. Even for those with high levels of vaccination, the spread of the Delta variant has meant public health priorities have kept rigid restrictions firmly in place across Asia Pacific. China is an obvious case in point: even with a higher percentage of its population vaccinated than the US and a number of European countries, the country has maintained its zero-Covid approach with borders closed and hardline local lockdowns in response to even the smallest spike in case numbers.
These dramatically divergent strategies are impacting not only the outlook for the global economy but also the pace of recovery across oil markets. As continued restrictions on mobility reverberate through to demand for transportation fuels here in Asia Pacific, I caught up with Qiaoling Chen and Yuwei Pei from our Asia Pacific oils research team to understand the implications for the region.
Prolonged restrictions continue to weigh on the pace of Asia's oil demand recovery
While vaccines raised hopes that 2021 would see us all travelling again, the Delta variant left this looking a distant prospect across Asia Pacific. Alongside the generally disappointing pace of vaccine rollout across the region, public health fears have seen governments hold fast on border closures. Combined with weaker economic growth in China, this is resulting in a slower pace of oil demand growth this year. We've now lowered our Q3 Asia Pacific demand outlook by 220,000 b/d and our Q4 forecast is now over 300,000 b/d lower due in large part to continued restrictions on travel.
This should improve next year. We still see a strong outlook for global oil demand through 2022, with Asia Pacific a key driver as the region's demand rises by just over 2 million b/d. Much of this relies on rising jet fuel demand as travel restrictions are finally eased. This assumes progress on two key fronts: countries achieve critical mass in their vaccination programmes by the end of next year and governments tentatively begin to shift from zero-Covid strategies to 'living with the virus'.
This comes with clear downside risks. Analysis by our sister company Verisk Maplecroft shows that the prospect of quarantine-free travel for vaccinated travellers to countries including China, Japan, Australia and India looks worryingly low over the next 12 months at least. For those such as Singapore that are gradually moving to abandon zero-Covid strategies, international travel will only restart with huge caution. With a low likelihood of restrictions being lifted any time soon across the region, our colleague Sofia Nazalya at Verisk Maplecroft expects "Asia Pacific to remain largely closed off for the next year". Such an outcome inevitably negatively impacts transport fuel demand in 2022.
China: restrictions and economic slowdown hit oil demand, but energy transition goals also beginning to show up in oil consumption data
Accounting for over 40% of Asian oil consumption, China is critical to the region's demand recovery. In this quarter, China's oil demand is expected to fall 190,000 b/d from Q2 levels to 14.2 million b/d. The main drivers are more modest economic growth and the rigorous efforts to remain Covid-free, which continue to be widened as Delta variant cases have increased.
But these aren't the only factors shaping oil demand in China. Energy transition policies, including tightening production limits on energy-intensive industries, targets for local governments to curb energy consumption and energy intensity reduction goals under the 14th five-year plan are putting pressure on unchecked economic growth, impacting diesel and gasoline demand associated with this. The strong pace of electric vehicle (EV) sales since the reopening of the economy last year has already had some modest impact on oil demand. And with China's EV purchase subsidies being wound down, the government is shifting its financial support to charging infrastructure and encouraging automakers to increase EV production capacity.
India: a 'third wave' lockdown will derail oil market recovery, but high prices are also biting
Hit economically hard through its Q2 lockdown, Indian oil demand has yet to recover to pre-pandemic levels. We now expect Asia's second largest oil market to grow by 300,000 b/d to 4.8 million b/d this year. Our revised forecast has been shaped not only by the severe lockdown earlier this year but also ongoing risks from India's modest vaccine programme to date. That said, gasoline demand should exceed 2019 levels in India in the current quarter, though the potential for a third wave of restrictions as the country enters its annual festival season can't be written off.
We are also not overlooking the impact of record-high pump prices. India's gasoline and diesel retail fuel prices have been sent into orbit by the recovery in oil prices and high government taxes on retail fuels. This has seen commercial fleet operators switching to CNG trucks to reduce costs and diesel demand lagging behind gasoline in terms of pace of recovery.
Asia Pacific's mature oil markets are recovering, but offer limited upside
Oil demand recovery is under way across the region's mature economies. Combined, Japan, South Korea, Taiwan, Australia and New Zealand are expected to see demand recover by 380,000 b/d from 2020 levels through the second half of this year. Gasoline demand across these markets – which accounts for a not insignificant 20% of the Asia Pacific total – will see modest year-on-year growth through to Q3 2022 before continuing its long-term decline.
Perhaps most interesting is Japan where, despite the recent surge in Covid infections, we do not yet see a major impact on gasoline demand. This is because the country relies principally on public precautions instead of lockdowns or restrictions on domestic transport to contain local Covid-19 outbreaks. Should others look to do the same as economic pressures increase and vaccine rollouts accelerate, Asia Pacific oil demand should look in better shape in 2022.
APAC Energy Buzz is a weekly blog by Wood Mackenzie Asia Pacific Vice Chair, Gavin Thompson. In his blog, Gavin shares the sights and sounds of what's trending in the region and what's weighing on business leaders' minds.