Opinion
Is China embarking on a major expansion of coal-fired power generation?
Demand growth and stimulus could see more than 150 GW of new coal-fired plants getting the green light

Gavin Thompson
Vice Chairman, Energy – Europe, Middle East & Africa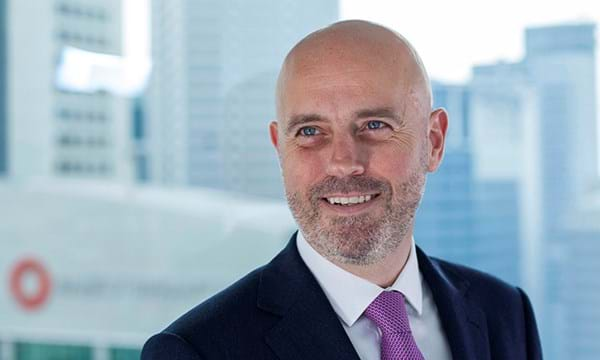 Gavin Thompson
Vice Chairman, Energy – Europe, Middle East & Africa
Gavin oversees our Asia Pacific research helping companies identify and build their international growth strategies.
Latest articles by Gavin
View Gavin Thompson's full profile
As energy companies worldwide grapple with the economic impact of the coronavirus pandemic, long-term planning continues. Ahead of the release of the 14th five-year plan early next year, recent announcements from several key players in the country's power sector indicate China is considering a major investment spree in coal-fired generation.
Even amid the greatest global crisis in living memory, this is big news. Is China about to approve – and line up stimulus-led investment for – an increase in its coal-fired generation capacity of more than 150 GW? And what would this mean for the global carbon trajectory? I spoke with Frank Yu from our China Power & Renewables team about how he thinks this could play out.
Is China really proposing to build over 150 GW of new coal-fired power?
Firstly, we need to be cautious on the headline numbers. Whether China will develop significantly more coal plants is debatable. China Electricity Council and the State Grid, the de facto system planners, have been indicating plans for capacity growth, but the actual scale remains uncertain.
While there is still no official government announcement on future coal capacity targets, there is now robust debate within China on the future supply mix. There remains notable domestic pressure against a major increase in coal, as well as uncertainty over electricity demand growth in the current environment. But there is undeniably also growing support for a significant expansion of coal-fired capacity.
Does China need this new capacity?
Yes. While at the national level China still has overcapacity in coal, several provinces with high electricity demand are likely to be short of power in the 2020s (including Guangdong and Jiangsu). And with limited options in terms of hydro and renewables, it is either gas or coal, with some offset by offshore wind and nuclear on the coast.
The 'traffic light' system used by the National Energy Administration and provincial planners for project approval is also a useful guide. We have noticed recently that more provinces, including key coastal markets, are advancing coal-fired projects to 'green'.
In addition, China aims to approve seven new ultra-high voltage transmission projects this year as part of the economic stimulus plan. Except for those offtaking from hydro plants, these lines will primarily be used to bring coal-fired power into demand centres.
Why can't renewables fill the gap?
Renewables are undoubtedly an important part of the future supply mix, but it is important to consider costs and availability. China needs low cost coal plants to meet demand before the late 2020s when renewables costs will have lowered to such a level that they can compete against coal without subsidies. Generation costs of onshore wind and utility solar will fall to similar levels as coal by around 2026, with offshore wind costs not reaching this point until around 2032.
Read more: Battle for the future: Asia Pacific renewable power competitiveness
Additionally, the intermittency of renewables remains a challenge. Before 2030, widescale battery storage remains too expensive. Other options are also limited: pumped storage is restricted by location and gas is expensive. To maintain reserve margins, some grid operators are indicating a preference for investment in coal plants.
What about China's carbon emission targets under the Paris Agreement?
These are still achievable. Remember that China's official targets have never included a long-term peak of coal-fired generation capacity, but only a peak of total carbon emissions by 2030. If coal generation rises, this target would need to be achieved by reducing non-power coal, which currently makes up more than 50% of China's total coal demand and is more polluting than power sector coal. In our view, metallurgical coal demand will peak in 2020, while non-power thermal coal will peak in 2025.
But it is difficult to see the Chinese government allowing a significant increase in power sector emissions longer term. The 14th five-year plan will almost certainly include targets for abatement measures to ensure China's nationally determined contributions commitment of peaking emissions by 2030 and prevent damage to its role in climate change leadership.
Won't China's carbon abatement measures restrict coal?
China's moves to tax carbon remain relatively cautious. Prices remain low, with current carbon prices ranging RMB10-90/tCO2 (US$1.5-12/tCO2) depending on location. A national emissions trading system is being delayed, possibly to the end of this year.
As the market and policies develop, we assume a base case view of RMB80/tCO2 (US$11/tCO2) for 2030 and RMB150/tCO2 (US21/tCO2) for 2040. Based on this, there won't be massive coal-to-gas switching in the power sector if, for example, the carbon price remains lower than US$30/tCO2 (RMB210/tCO2).
Carbon capture and storage also faces challenges in China, with only three dedicated policies and a lack of well-coordinated implementation plans. China's upcoming 14th five-year plan is likely to provide more details on the government's ambitions in this area.
Looking to the future
Talking to Wood Mackenzie's China power and renewables team is always fascinating. My key takeaway is that the outlook for China's power mix is clearly still uncertain, with competing interests now looking to influence the State Council's critical policy decisions.
The reality is that the world needs China to do more than just meet its target of peak carbon emissions by 2030. We need China to actively look at how it can go beyond this peak and to begin to cut emissions through technology and policy. The upcoming 14th five-year plan will undoubtedly be one of the most awaited and critical policy documents in the battle against climate change.
Our China team is currently preparing the H1 2020 China power and renewables outlook and results will be published in June.
APAC Energy Buzz is a blog by Wood Mackenzie Asia Pacific Vice Chair, Gavin Thompson. In his blog, Gavin shares the sights and sounds of what's trending in the region and what's weighing on business leaders' minds.