Opinion
Major growth ahead for US commercial solar
2021 will see an impressive return to growth – but it's not all plain sailing

Michelle Davis
Head of Global Solar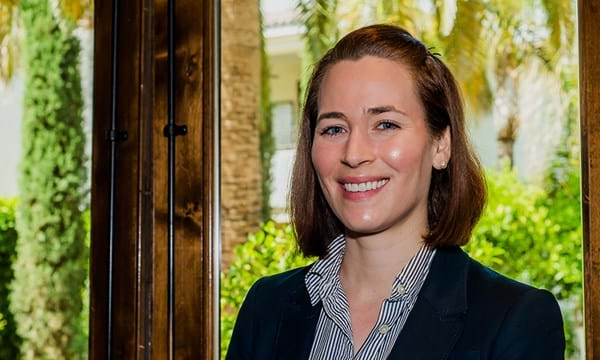 Michelle Davis
Head of Global Solar
Michelle leads our solar research, identifying emerging industry themes and cultivating a team of solar thought leaders.
Latest articles by Michelle
View Michelle Davis's full profile
Last year was a mixed bag for commercial solar developers in the US. On the one hand there were frustrating project delays, but on the other a renewed interest in ESG investments. Overall, capacity additions were up for community solar, but down for onsite commercial solar.
But the growth outlook is changing. Our annual update on the state of US commercial solar shows an industry at an interesting juncture. Fill in the form for a complimentary extract from the report, or read on for a few key themes.
Significant growth ahead for US commercial solar – but some things won't change
Thanks to large pipelines of projects and momentum from the recent investment tax credit extension, 2021 annual capacity additions are expected to grow 25% according to our latest outlooks. This is colossal growth for a market that has declined for three years in a row. But the nature of commercial solar hasn't changed much – this industry still repels standardisation, and scalability is limited.
Commercial solar continues to be negatively impacted by the pandemic
Unlike the residential and utility-scale solar segments, commercial solar is still feeling the impacts of the pandemic. Many US states are still working through backlogs of delayed projects thanks to slower utility interconnection or permitting processes. But origination volumes have also declined modestly – certain target customers are still experiencing suppressed economic performance, making a discretionary investment in solar a tough sell.
Further, tax equity financing continues to be highly constrained; commercial solar investments are not as attractive to tax equity investors as those for residential or utility-scale solar.
As the industry continues to consolidate, 2020 brought shakeups in the rankings of top installers and asset owners
The top companies for both commercial solar installation and asset ownership commanded a higher market share this year, despite market contraction. Thanks to large pipelines of community solar projects finally coming online in Massachusetts and New York, Borrego beat out CS Energy to become the top installer in 2020 with 11% market share. Additionally, Nexamp beat out NextEra Energy Resources to become the top commercial solar asset owner with 7.5% market share.
Developing commercial solar is getting harder, not easier
As if developing commercial solar wasn't challenging enough, new development in many of the largest Northeast markets is impeded by interconnection upgrade studies and costs.
This is the next major challenge for commercial solar. While this issue is the most pressing in Northeast markets, it will likely become an issue in other growing markets. But for now, opportunities in other markets have not yet compensated for the attractive state incentives and high retail rates in the Northeast.
Market growth slows longer term – but there is upside potential
After 25% growth in 2021, growth is more moderate until 2025 thanks to pipelines in current programs getting built out. But our outlooks account for final, enacted policy. There are new potential community solar programs and extensions of incentives in several states, serving as an upside to our outlooks.
To find out more about US commercial solar, you can download an extract from our annual update. This includes:
Non residential solar outlook
Mapping the current US commercial solar landscape
Economies of scale
The next big challenge: addressing interconnection woes.
Fill in the form at the top of the page for your complimentary copy.