Opinion
Rethinking solar operations with digital technology
How digitalisation is unlocking unprecedented opportunity for solar installers
By Daniel Liu, Principal Analyst, Power and Renewables and Leila Garcia da Fonseca, Senior Manager, Wind and Solar O&M
Digital tools are transforming the solar industry, and developers are refocusing on building out advanced, integrated software stacks that bring their operations, analytics and customer engagement to the next level.
In a recent virtual Focus event, held in partnership with Folsom Labs, we dove into the key digital technology trends shaping the future of solar. Read on for a summary of the key themes – and fill in the form to download a complimentary copy of the presentation slides.
The PV O&M value chain is ripe for digital disruption
Digital solutions can drive efficiencies and reduce labour costs across all segments of PV operations and maintenance. Although some of these advanced technologies – such as robotic lawnmowers for vegetation management and autonomous module washing – have yet to see widescale adoption, 60% of the O&M value chain in PV can be tackled with digital solutions that are already available.
In particular, predictive maintenance, corrective maintenance and inverter replacement segments can realise significant benefits from three high-value digital solutions:
Analytics platforms
Aerial thermography
Autonomous drone inspections
Case study: drone-based inspections
Adopting drone inspection methods can yield significant labour and time savings for solar companies.
While technicians typically spend 10 hours per MW inspecting solar modules manually, drones can do the same job in 15-18 minutes per MW. Switching from manual to piloted drone inspections reduces time spent per inspection by 97% – and switching from piloted to autonomous drones reduces that time by an additional 44%. Autonomous flights can cover wider areas and perform inspections at night, greatly improving efficiency and lowering operating expenditures.
The shift from manual to drone inspections can represent over US$1,000 per MW per year in labour cost savings.
The 'big data' approach
Solar developers are increasingly looking to drive actionable insights from the data they collect in the field. As solar O&M embraces the 'big data' approach, companies have evolved from traditional data acquisition to implementing more sophisticated data integration and analytics.
However, solar has yet to unlock the advanced optimisation and prediction capabilities required to achieve actual actionable insights. In this capacity, solar O&M can benefit from a neighbouring industry that has already reached this next stage of big data analytics – wind technology.
Solar has yet to unlock the advanced optimisation and prediction capabilities required to achieve actual actionable insights.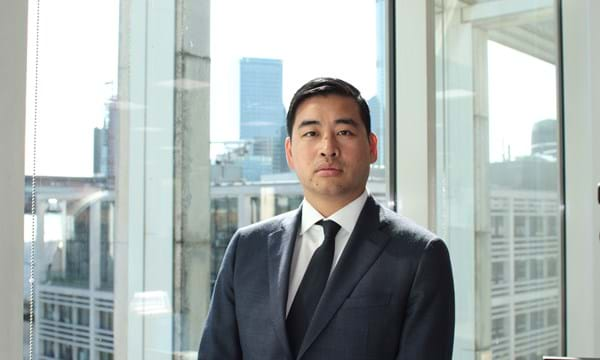 Daniel Liu
Head of Asset Commercial Performance
Daniel's knowledge of technical, operational and financial aspects of wind and solar power informs his research.
Latest articles by Daniel
View Daniel Liu's full profile
Wind O&M has a longer history of incorporating digital technology into field operations to drive prognostic analytics. Now, the major service providers in the wind space are leveraging lessons learned in wind operations to drive growth in PV services. Leading wind vendors are deploying digital product capabilities targeting solar O&M, including production forecasting, data analytics, machine learning and digital twins.
Holistic value chain management
Solar is driving towards the implementation of end-to-end digital platforms that can serve the entire operations chain. This kind of holistic digital platform could manage all components of O&M – from site operations and scheduled maintenance to inventory management, workforce planning and curtailment forecasting. Consolidating the disparate data suites used across solar workflows into a single, end-to-end digital platform will lead to a virtuous cycle of data analytics.
Data acquired from different parts of the value chain will all feed into an integrated ecosystem of data analytics to generate actionable insights for operators.
Solar is driving towards the implementation of end-to-end digital platforms that can serve the entire operations chain.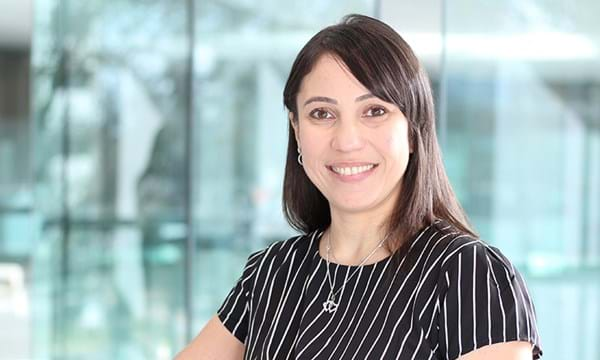 Leila Garcia da Fonseca
Research Director, Wind and Solar O&M
Leila is responsible for our wind and solar operations and maintenance market research for the Americas region.
Latest articles by Leila
View Leila Garcia da Fonseca's full profile
Currently, this type of all-inclusive digital platform has yet to become a reality in the solar industry. There are a limited number of vendors able to provide such a comprehensive scope of digital services, and many solar operators have not made the technological investment needed to bring the performance of their solar portfolios to this next level.
Toward end-to-end customer engagement
Solar companies are also building out integrated software stacks that improve the customer experience. Digital tools help streamline the project development process, from sales to installation and system management.
The growing customer demand for residential batteries makes digitisation capabilities all the more important. As solar-plus-storage systems become increasingly popular in the residential sector, home energy monitoring technology has accelerated as well. Advanced software offers homeowners a better understanding of their energy generation and storage systems, and more nuanced control of their home energy usage.
Digital deployment during Covid-19
When the coronavirus pandemic first hit, many solar asset owners scaled back on new investments, especially in digital tools, prognostics and proactive maintenance. However, as the solar industry continued to navigate the pandemic, many asset owners began to find opportunities to accelerate the deployment of digital technologies.
We have seen three different trends emerge:
1. Investments to improve operational practices
Some operators are leveraging digital technologies to adapt their workflows to the constraints imposed by the pandemic, building remote operating capabilities and renewing their focus on self-operating technologies.
2. Portfolio divestment
Digitising a renewable portfolio is one of the fastest ways to boost value for asset owners.
3. Stimulus-driven investment
Some solar asset owners are taking advantage of government 'green stimulus' funding to boost their investment in digital tools.
For more on the future of the solar industry, read Total eclipse: How falling costs will secure solar's dominance in power.
Find out more
Fill in the form at the top of the page for a complimentary copy of our presentation slides, which includes charts and tables on:
~60% of the PV O&M value chain is ripe for digital disruption
End-to-end digital platforms – not yet a reality in the solar industry
How coronavirus is accelerating some digital deployments in the renewable energy space