Opinion
Ebook | Overcoming the challenges around hydrogen deployment
How Wood Mackenzie is helping investors, utilities and OEMs to unlock success in low-carbon hydrogen; our key to a more sustainable future

Murray Douglas
Head of Hydrogen Research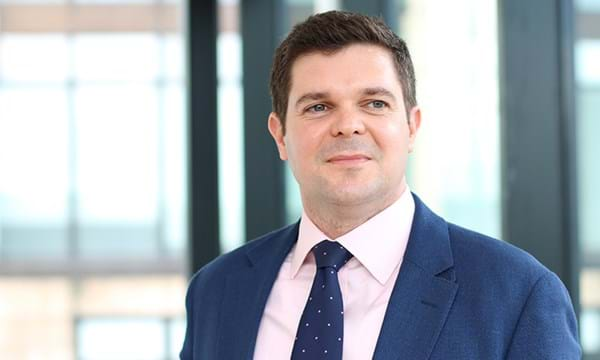 Murray Douglas
Head of Hydrogen Research
Murray is responsible for Wood Mackenzie's Global coverage across the hydrogen value chain.
Latest articles by Murray
View Murray Douglas's full profile
Hydrogen, the lightest of elements, is quickly turning out to be a heavyweight in the transition to clean energy. The wave of project announcements and policy expansion continues to build, as does the investable opportunity – up to US$2 trillion by 2050. For both utilities and financial stakeholders, hydrogen presents an avenue not only to generate profits but also to build a more sustainable future.
However, hand in hand with these opportunities, there is a web of challenges facing project developers and investors in the hydrogen space. These challenges include navigating government subsidies, understanding rapidly changing technology and navigating hydrogen costs.
Our recent ebook, 'Overcoming the challenges around hydrogen deployment' explores these three key challenges around hydrogen deployment in detail. You can download your free copy of the full ebook by filling out the form on the right. Or, read on for a short introduction to some of the key challenges.
To invest sooner, or later, that is the question
The primary question facing project developers and investors is: How do you choose when to start developing or investing? Is it a question of 'act now, or fail later'? Timing is everything.
On the one hand, there are a multitude of reasons not to leave it too late. Developers will want to be positioned to take advantage of the most generous subsidies and incentives offered by governments looking to build nascent hydrogen markets. There remains uncertainty over market size so securing what might be a limited offtake volume will help build market share. Demonstrating operational experience in a nascent sector helps with future opportunities. And there is an overarching challenge for the industry that it requires enough developers to 'go early' to scale the industry and deliver potential cost reductions.
However, acting early is also not without its concerns and challenges. Whilst the industry needs costs to fall, developers don't want to be stuck projects that haven't been able to move down the cost curve sufficiently. Technology will, of course, improve, shifting the landscape even more. Lastly, government policies and regulations can change, and developers do not want to end up on the wrong side of a project that will be uncompetitive in the future.
Choosing the right time to develop or invest is a delicate balancing act. And it's a balancing act that's comprised of three key challenges: the availability and longevity of rules connected to subsidies; the evolution of technology; and the changing costs associated with hydrogen development.
Learn more about the challenges around hydrogen deployment
To find out more about the key challenges outlined above, and explore how you can overcome them, download your free copy of our latest ebook, 'Overcoming the challenges around hydrogen deployment' by filling out the form at the top of this page.
In the ebook, we explore the above challenges in detail, and uncover how utilities companies and investors can unlock the data they need to overcome these challenges and capitalise on the hydrogen revolution.