Discuss your challenges with our solutions experts
Get in touch
For details on how your data is used and stored, see our Privacy Notice.
Opinion
PTT re-engages in South East Asia with new chemicals investments
Steve Jenkins digests the drivers behind PTT's new ventures

Steve Jenkins
Vice President, Chemicals Consulting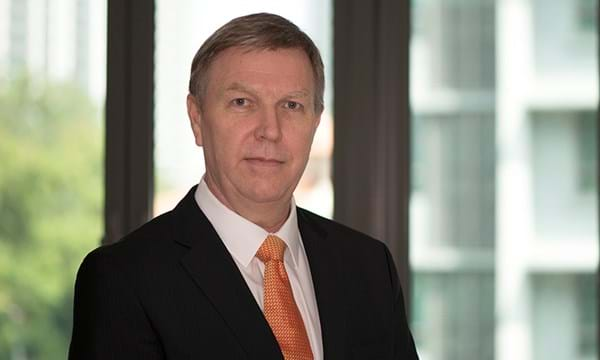 Steve Jenkins
Vice President, Chemicals Consulting
Steve brings more than 30 years experience in chemical markets, and is a world expert in paraxylene.
Latest articles by Steve
View Steve Jenkins's full profile
Thailand's PTT conglomerate has announced new investments in petrochemical capacity in the Eastern Economic Corridor, a special investment zone established by the Thai government.
To industry insiders, this is no surprise.
PTT had several projects on ice following the Thai Government's creation of the Mab Ta Phut pollution-control zone.
Now, investments such as the Olefins Reconfiguration Project will enable PTTGC to grow ethylene production by 500ktpa and propylene production by 261ktpa by 2020.
This will create important new strategic capacity within Thailand.
The Pollution Control Zone stymied investment
Following the 2008 financial crash, the PTT group had been planning a number of investments in the Mab Ta Phut region and was considering further product growth opportunities across Asia.
But in 2009, Thailand's Administrative Court ordered the National Environment Board to declare the area a pollution-control zone. Under Thailand's 1992 Environmental Promotion and Protection Act, industrial projects in a pollution-control zone are subject to strict environmental impact assessment requirements. The order effectively halted much of PTT's chemicals strategy in its tracks.
Uncertainty drove new initiatives abroad
The uncertainties generated by the court ruling created a growing backlog of initiatives across the Group. This helps to explain PTT's push to develop new projects in recent years. First there were attempts at refining joint ventures in Indonesia with Pertamina and in Vietnam with PetroVietnam; second, the group explored investment in Ohio, USA in a shale gas cracker. But these regional projects have not progressed sufficiently quickly. So PPT's strategic focus has shifted back to the domestic arena.
The economic impact of the ruling on PTTGC and IRPC was probably greater than on Thai Oil. As an example, the upswing in olefins margins since 2015 means that a significant opportunity has been lost, compared to if ethylene and propylene expansions had gone ahead post-2010.
We expect that PTTGC will welcome Thai government support for these belated investments. It will now seek to re-engage with its South East Asian customer base and establish itself ahead of regional rivals in Indonesia and Vietnam.