Opinion
Radical reform and China's pathway to carbon neutrality
The radical vision behind China's economic transformation of the past 40 years must now be channelled into carbon neutral goals by 2060

Gavin Thompson
Vice Chairman, Energy – Asia Pacific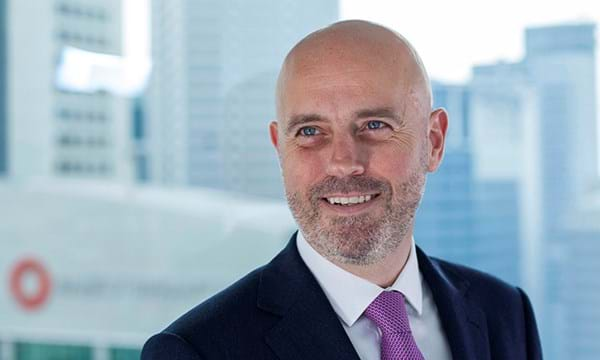 Gavin Thompson
Vice Chairman, Energy – Asia Pacific
Gavin oversees our Asia Pacific research helping companies identify and build their international growth strategies.
Latest articles by Gavin
View Gavin Thompson's full profile
Despite being both the world's largest energy market and largest carbon emitter, China's position has long been that responsibility to reduce global emissions rests with rich countries: you broke it, you fix it.
President Xi Jinping's announcement last week to the UN General Assembly that China aims to be carbon neutral by 2060 changed all this. In doing so, China has now unilaterally assumed clearer global leadership in tackling climate change. The implications couldn't be more profound and will reverberate globally across energy and commodity markets.
President Xi's speech was light on detail and many questions remain unanswered. Given this, it's easy to be sceptical: with the US only weeks away from formally exiting the Paris Agreement, President Xi was effectively shooting at an open goal. But for the world to even get close to 2 degree or lower by 2050, it is essential China takes positive action on decarbonisation. Last week's announcement was a critical step.
I'm more interested in how China can achieve its carbon neutral goal by 2060 than dismissing its possibility. After all, this is the country that over the past 40 years has delivered the most ambitious economic transformation in human history. I believe approaching this equally monumental challenge with the same reformist zeal can put carbon neutrality within China's reach.
Big questions remain, but big solutions are out there
Let's be clear, China certainly isn't jettisoning hydrocarbons anytime soon. Coal still dominates the energy mix, accounting for over 60% of power output and I think we can still expect clean coal to receive strong support for years to come. China only recently lifted its moratorium on building new coal plants in coastal provinces.
Much of the country's capital stock is young, emissions intensive and will take decades to change course. China's evolving carbon tax and trading system is embryonic and largely ineffectual and will not be accelerated at the cost of economic recovery.
To give an indication of the scale of the challenge, our base case Energy Transition Outlook sees coal and gas continuing to account for 31% of total power generation by 2050. China inevitably falls well short of carbon neutrality in this forecast.
But the building blocks of future carbon neutrality are now being put in place. China's upcoming 14th five-year plan has the potential to be the most important document in global energy market history. Increased investment in wind, solar, electric vehicle and battery storage technology deployment will almost certainly feature, and we can expect enhanced support for green hydrogen and carbon capture and storage.
The scale of the challenge ahead
China currently emits more than 10 billion tonnes of carbon annually and all efforts to reach net zero will need to ensure they do not negatively impact economic development.
This is doable. In Wood Mackenzie's recently released Accelerated Energy Transition Scenario (AET-2), we believe that China's emissions can be cut by nearly 60% by 2040 from 2019 levels through huge investment in electrification, renewables, green hydrogen and carbon removal technologies. To achieve this, China will need to deploy more than a billion tonnes of carbon capture and storage capacity across its power and industrial sectors. With achieving carbon neutrality by 2060 now the official goal, these efforts will need to start much earlier and at a higher scale.
Read more: Achieving 2-degree world remains Herculean task
Climate change leadership…
The timing of last week's announcement was not random. China is positioning its step-up in climate change leadership as the world continues to battle the coronavirus pandemic and in response to the combative position of the Trump administration towards the Paris Agreement. President Xi presents himself as a globalist, imploring urgent reforms in the systems of international governance towards a more sustainable pathway. Superficial or not, this is a smart move, particularly given the 'situation vacant' sign over this role in the US.
…the US response…
That said, China's climate plans have not made many waves in the US, where public attention has been focused on domestic issues in the run-up to the 2020 elections on November 3. In the first debate between Republican President Donald Trump and his Democratic challenger Joe Biden on Tuesday evening, the focus on climate change was limited to its domestic impact, with no reference to China's 2060 goal.
If elected for a second term, President Trump can be expected to ignore China's plans and maintain US distance from multinational agreements such as the Paris accord, which the US will leave formally on November 4.
However, Biden has committed to take the US back into the Paris agreement, and has pledged to rebuild international relationships that have been eroded under President Trump. Biden's platform also includes a pledge to put the US on a path to net zero carbon emissions by 2050.
One aspect of China's climate strategy that could attract growing attention in the US is its dominance of clean energy industries such as the battery value chain. If it appears that the US is falling further behind in the race to lead the new technologies needed for the energy transition, pressure for increased government intervention is likely to grow.
…and China's increasingly assertive role
China's goals stretch beyond its strategic rivalry with the US. In revealing the extent of its ambition on decarbonisation, China is effectively challenging others to do the same. For many developing countries, growing their economies at the pace required to create jobs and increase incomes while simultaneously pushing the painful reforms to achieve decarbonisation is a huge task. China will increasingly be looking to ensure that failure to do so has consequences.
Find out how Wood Mackenzie's Energy Transition Service can help you.
Note: For complete analysis on how China can achieve its decarbonisation goals look out for our upcoming Insight 'What would it take for China to reach carbon-neutrality by 2060?'
APAC Energy Buzz is a blog by Wood Mackenzie Asia Pacific Vice Chair, Gavin Thompson. In his blog, Gavin shares the sights and sounds of what's trending in the region and what's weighing on business leaders' minds.