Opinion
Simple complexity – the future of the upstream supply chain?
After an extremely challenging few years, could there be light at the end of the tunnel for the upstream supply chain? Read on to find out more about an industry desperately playing catch up.

Mhairidh Evans
Head of CCUS Research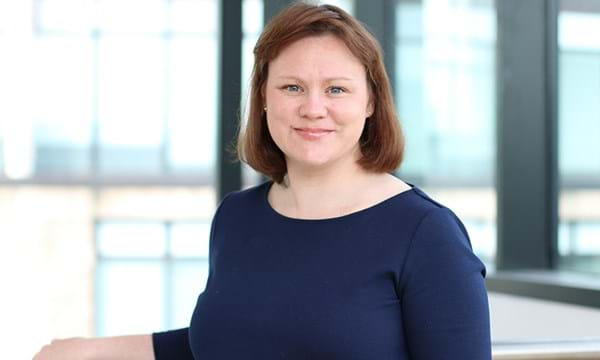 Mhairidh Evans
Head of CCUS Research
Mhairidh leads our global research on carbon capture, utilisation and storage (CCUS).
Latest articles by Mhairidh
View Mhairidh Evans's full profile
While operators have generally been having a good time of late, these benefits have yet to reach the supply chain. Our recent research of the evolving offshore sector, from the pre-downturn period to the current recovery, sheds light on what might come next for the upstream supply chain.
A lot has changed over the last few years. The supply chain had built itself up to support the 'big is beautiful' era, and this was a major factor in its downfall when projects suddenly halted in 2015/2016. When contracts began being awarded again a couple of years later, a new 'small and nimble' profile emerged, where smaller projects and quick lead times became the norm.
In this very competitive environment, we often see smaller projects, a cautious approach and nervousness that the oil price could once again fall. Capitalising on pre-existing infrastructure and viewing projects in non-standard ways could give suppliers the boost they need.
Latest recovery has been long and shallow
Only the best projects being sanctioned. But our research points to 2019 being a pivotal year for recovery of the subsea market and offshore generally. And from 2020 onwards, we expect a bit more activity in the 'golden triangle' regions (the Gulf of Mexico, Brazil and West Africa) again, being driven, unsurprisingly, by the Majors and Petrobras.
What we do see is that projects have been smaller or down-scoped, and of course there have been far fewer projects sanctioned in the last few years, too. This has had a brutal effect on the supply chain, as seen in chart 1 below. This chart shows indexed demand for the four main offshore packages from 2013 to 2022.
The supply chain has had to roll with the punches… and is still grappling with where a 'new normal' level of demand will settle.

Not only has unit demand decreased during the downturn, but scope and complexity too.
Rig demand is currently down 55%. Rigs are obviously exposed to the downturn in exploration and development drilling. With smaller project well counts and fewer new facilities being brought into projects, the drilling and facilities sectors have been the relative losers in this recent downturn.
Subsea tree demand reflects the industry's movement towards more compact subsea projects. There's an increased focus on brownfields. And the pure and simple subsea tieback is the development type of choice more than ever before.
Demand for Floating Production Systems is set to return to 2013 levels. However, not all projects are built the same and there's a backlog of projects on the books from before the downturn which would benefit from being looked at with the newly focused perspective of a disciplined industry.
For subsea umbilicals, risers and flowlines (SURF), installation demand did not fall as much as other regions. This was due to ongoing installation demand of transmission lines not directly associated with offshore development – part of why day rates have not seen as much cost deflation as other areas.
Does the supply chain have reason to be optimistic?
While they can see some growth ahead, it's not at a great pace. In fact, it will mostly trough along at current levels, we think. And region by region, it's patchy. Projects are in rude health, and so are operators with cash flow as it is: but can we say the same for the supply chain? Perhaps not. Margins are still dangerously low and expectations from operators are still for low pricing and fast execution. And there's still a lot of uncertainty about what the future holds.
Our research points to a shift over the next few years to a time when 'simple complexity' will be the order of the day. Whereas in the past operators sanctioned projects of scale and it was all about the 'golden triangle', going forward the industry is still expecting to retain the simpler executions it learnt in the downturn. However, it acknowledges that the lower hanging fruit has gone, and the remaining projects are more complex. But that's not all bad. For the supply chain, complex often equates to longer, and longer will mean bigger, more sustained returns for a sector ripe for recovery.
To learn more about the changes in the upstream supply chain, fill in the form on this page to download your complimentary copy of 'Shifting tides to growing offshore demand: How operators and the supply chain adjust to a changing market'.