Sign up today to get the best of our expert insight in your inbox.
Sign up for The Inside Track
For details on how your data is used and stored, see our
Privacy Notice
.
Opinion
US solar: Biden's Executive Order brings (some) relief
There's limited upside for US solar in 2022 – but much higher potential for 2023

Sylvia Leyva Martinez
Principal Analyst, North America Utility-Scale Solar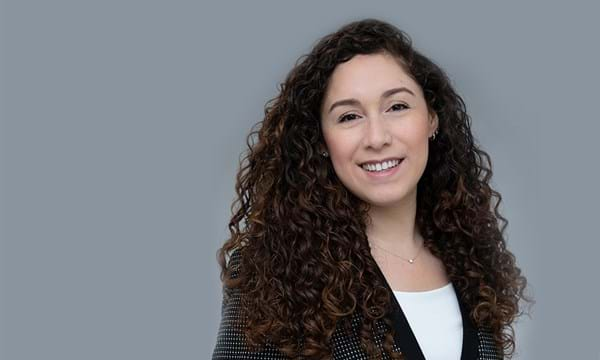 Sylvia Leyva Martinez
Principal Analyst, North America Utility-Scale Solar
Sylvia researches market dynamics, business models, market developments and financial strategies of solar PV projects
Latest articles by Sylvia
View Sylvia Leyva Martinez's full profile

Michelle Davis
Head of Global Solar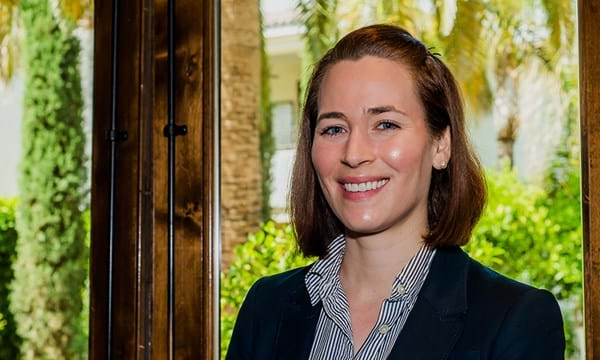 Michelle Davis
Head of Global Solar
Michelle leads our solar research, identifying emerging industry themes and cultivating a team of solar thought leaders.
Latest articles by Michelle
View Michelle Davis's full profile
The anticircumvention investigation launched by the Department of Commerce in late March wreaked havoc on the solar industry. The uncertainty it caused led to a 6.3 gigawatt (GW) reduction to the 2022 base case outlook in our latest quarterly report.
On 6 June, the Biden administration issued an Executive Order (EO) announcing a two-year delay of new anti-dumping and countervailing duties (AD/CVD) on solar cells and modules imported from the countries named in the investigation – Cambodia, Malaysia, Thailand and Vietnam. While this action is expected to bring some relief to the solar industry, the impact will vary across segments. And some significant questions are yet to be answered.
UFLPA, new barriers to entry and EPC constraints will limit the utility-scale solar upside
Most (around 85%) US utility-scale projects rely on imported modules from the four named countries. When the investigation started, module manufacturers heavily reduced production in Southeast Asia, as most of their supply is directed to the US. The EO led some major manufacturers to restart that production.
Some suppliers expect to ship modules to the US as early as the end of Q3. While the EO has brought some certainty to the question of new AD/CVD tariffs, the industry now faces uncertainty around the implementation of the Uyghur Forced Labor Protection Act (UFLPA). Enforcement of this new law could severely constrain module imports to the US. The true impact will be determined after the industry has processed and interpreted further guidance provided by the Forced Labor Enforcement Task Force (FLETF) on 21 June.
On the demand side, developers have expressed that tax equity investors still view the potential tariff implementation as a risk – despite the two-year pause. Since solar project financing will still be considered high-risk until the DOC announces a final determination, developers will continue to see high costs of capital and high barriers to entry.
The effect of the investigation was exponential. Weeks of inactivity have resulted in months of delays. Engineering, procurement and construction (EPC) firms have already started reallocating machinery and personnel to non-energy projects, resulting in exacerbated labor shortages for near-term projects. Since a high volume of projects has already been pushed to 2023 or later, there's a low probability that many will be renegotiated to 2022. Considering potential module availability and contract renegotiations, we estimate 30 to 40% of the capacity delayed to 2023 and 2024 will materialise sooner.
All these factors considered, we expect a modest upside of 1.5 GW (17%) to utility-scale solar in 2022, but higher upside potential of 3 GW (18%) in 2023.
Non-residential US solar upside will occur mainly in 2023
Similar to utility-scale solar, most commercial solar module supply (about 80%) comes from the four Southeast Asian countries subject to the AD/CVD investigation. The EO will help developers secure modules throughout the rest of the year. Some of these modules might make it into projects in 2022, but it's more likely that those shipped during the remainder of the year will be part of projects coming online in 2023.
As a result, we expect some modest upside in 2022 (approximately 100 MW) and more upside to installations in 2023 (around 500 MW), as delayed projects come online.
Impacts to US residential solar will manifest in the competitive landscape
The biggest impact of the EO on residential solar will be in changes to the competitive landscape. Prior to the EO, we predicted that smaller local installers without established equipment vendor relationships would find it difficult to get equipment during the AD/CVD investigation uncertainty. Demand from these installers would be fulfilled by larger installers. Since residential solar demand continues to be strong, we expected only very minor impacts from the investigation, which would be more than outweighed by recent delays to California's net energy metering (NEM) 3.0 proceeding.
Therefore, the EO doesn't change our view on residential solar installations. But it does mean that smaller local installers should fare better in the next few months.
The outlook for US solar: many unanswered questions remain
While the Biden administration's announcement was a welcome relief to the industry, several unanswered questions will dictate future solar deployments. Three stand out:
1. Could the EO be subject to legal challenges?
For the EO to have legal standing, the administration will need to argue that the US solar market was in an "emergency" situation. Many in the industry think this applies, but it remains an open question.
2. How will the UFLPA enforcement impact imports in the US?
The exact mechanisms for implementing the UFLPA will dictate its impact – much hangs on the exact details.
3. How will a positive preliminary ruling impact the solar market?
If the AD/CVD investigation has a positive ruling in late August, the industry will be in an odd place. Developers will want to safe harbor modules without tariffs, but supply is already constrained. Furthermore, the final AD/CVD tariffs will differ by company and change from year to year. This will likely result in higher module pricing to account for these risks.
We will be monitoring these industry events closely as they evolve throughout the summer.
Want to track the changing outlook in the US?
Our US Distributed Solar and US Utility Solar services help you track the factors shaping the industry. You can also get a weekly round-up of complimentary news and views from across our energy and natural resources teams in the Inside Track. Fill in the form at the top of the page to sign up.