Discuss your challenges with our solutions experts
Get in touch
For details on how your data is used and stored, see our Privacy Notice.
Opinion
What if Bernie Sanders banned fracking in the Lower 48?

Ed Crooks
Vice-Chair, Americas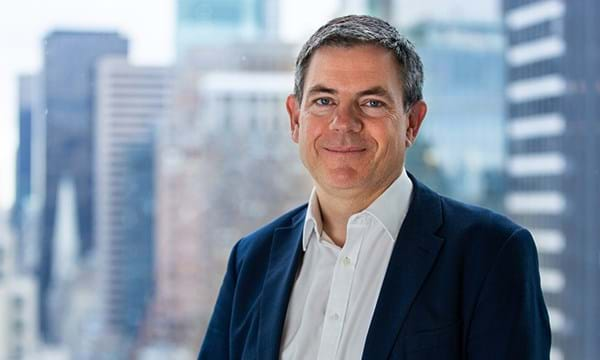 With analysis from Julie Francis, Principal Research Analyst, Lower 48 Upstream, and Elena Nikolova, Analyst, Lower 48 Supply
Bernie Sanders' emergence as the front-runner to be the Democratic presidential candidate in this year's US elections has focused attention on his policy platform. For the US oil and gas industry, the most eye-catching proposal is his plan to ban hydraulic fracturing.
A fully implemented national ban would have an enormous impact on US oil and gas production. It is, however, a proposal that would face significant legal and political obstacles. The version of the ban that stands the greatest chance of being enacted, applying only to federal lands, would have a more limited impact.
Quantifying the impact of a fracking ban
Data on oil and gas assets make it possible to estimate how much production companies would be expected to bring on stream on federal lands over the next few years. The initial indications from Wood Mackenzie's analysis are that a ban would be a more significant issue for oil than for gas.
At a maximum, US oil production could be reduced by up to about 750,000 barrels per day (b/d). If a new president were able to impose a ban soon after moving into the White House next January, annual Lower 48 crude and condensate production could drop in the near term from a currently forecast 10.8 million b/d to about 10.3 million b/d in 2021.
Looking further out, the impact could peak around 2025, when Lower 48 crude production would be forecast to be 11.9 million b/d, about 750,000 b/d less than Wood Mackenzie's base case of 12.7 million b/d.
Those estimates assume no new shale wells are brought into production on federal lands, but existing wells continue to flow. They can be thought of as representing an upper bound for the possible impact on total US production, because some rigs, pumps and other equipment would be redeployed to private lands if hydraulic fracturing were still allowed there, creating an offsetting boost to output from those areas.
The shift in operations would not be immediate and seamless, however, facing constraints imposed by lease ownership, equipment contracts, permitting and the availability of capital. So it seems likely that a ban on hydraulic fracturing would have a noticeable effect on US oil production, even if confined to federal lands.
For gas, on the other hand, the analysis indicates that the impact would be muted. Federal acreage in the key shale gas plays in the Northeast and in Louisiana is limited. Weak Henry Hub gas prices and debt-heavy balance sheets may be more pressing factors for gas-focused exploration and production companies.
For oil-focused E&P companies, too, pressure from investors for them to operate within cash flow could turn out to be a more significant factor next year. Most Lower 48 E&Ps have set their budgets at $50-$55 per barrel for West Texas Intermediate. Low investor confidence in the oil price outlook could spur a more significant market reaction as operators recalibrate their plans.
The proposed ban on hydraulic fracturing is just one component in Sanders' much broader strategy for addressing the threat of climate change, which ranges from weatherproofing homes to prosecuting oil, gas and coal company executives. He has packaged a wide range of proposed initiatives as a "Green New Deal": a comprehensive government-led restructuring of the economy, intended to achieve a steep reduction in greenhouse gas emissions.
There are other proposals in that package that could also have a dramatic impact on US and world oil markets. Sanders' programme also includes a pledge to "immediately end all new and existing fossil fuel extraction on federal public lands", affecting wells already in production as well as new completions. The Washington Post reported on January 30 that Sanders' team had prepared an executive order banning US crude oil exports, to be implemented in the first weeks after his election.
If Sanders retains or extends his lead ahead of the other Democratic contenders, his energy policy and its implications will come under increasing scrutiny.