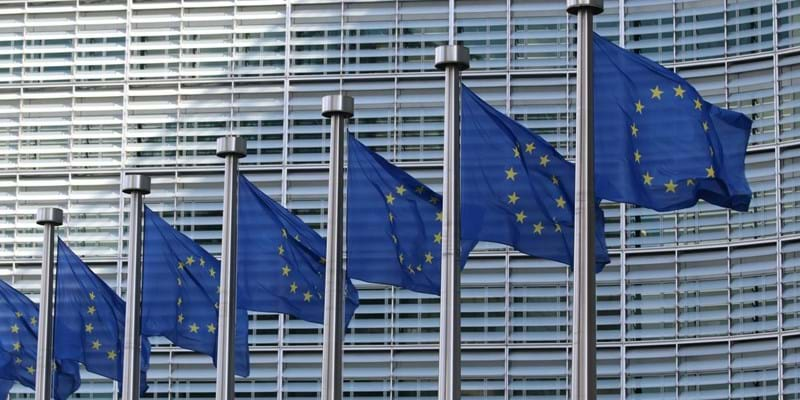 European Green Deal
The European Commission has set out along the road to achieving a climate neutral economy by 2050. But where do the opportunities lie and what technologies are poised to benefit? Find out more below about the European Green Deal and what it could mean for your business.
European Green Deal: Frequently asked questions
What is the European Green Deal?
The European Green Deal is a set of policy initiatives by the European Commission with the goal to make Europe climate neutral by 2050. Boosting the economy through green technology, such as hydrogen and fuel cells, establishing sustainable industry and manufacturing whilst also reducing pollution are all central to the directive.
Europe has thrust green hydrogen to centre-stage but is it ready for a star role? Find out with our insight
How will it be financed?
The coronavirus pandemic has stoked fears green ambitions may be diluted as Europe looks to weather the resulting economic turmoil wrought by unprecedented restrictions that have stifled economic activity across the continent. In response, the Commission proposed a €1.8 trillion (US$2.1trillion) budget – made up of a €750-billion recovery package alongside its €1.05-trillion seven-year budget, running 2021-27. The proposed recovery package had a distinctly green tinge, though it was watered-down by the time of approval by EU leaders. Alongside finance from the EU, it's estimated up to €1 trillion of private sector investment will be needed to make the ambition of the Green Deal a reality.
What impact will it have on Europe's energy mix?
Alongside the 2050 target, the Green Deal proposes reducing the Bloc's GHG emissions by 55% by 2030. Under the latest Member State climate plans – finalised just this year – Europe was setting course for a 40% reduction. This is a considerable increase in ambition and will place a heavy reliance on the transformation of the power sector. The EU will need to push for huge growth in wind and solar power levels over the coming decades and an accelerated demise in coal.
The rapid shift to renewables raises the flexibility challenge. Battery-based energy storage is typically limited to four-hour duration; at a stretch, it is possible to extend to six or even eight hours. Hydrogen and other long-duration storage technologies would not have the same limitations, but their commerciality is not yet proven.
Things will have to change to bring viable solutions to market. To date, policy focus has been on deploying more power from wind and solar, but to reach higher levels of emissions reduction a broad 'toolbox' of technologies will be required, many of which will need support to reach maturity. Changes to electricity market rules will also be needed protect investor returns when the bulk of power supply is provided by low marginal cost renewables.
European Green Deal pillars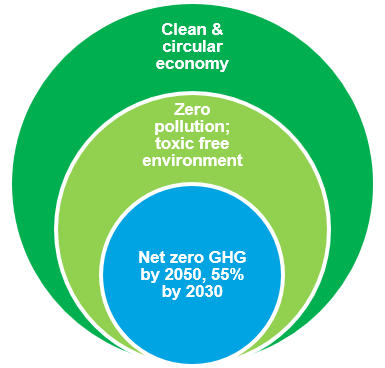 What is the timeline of key measures?

2050

Goal for Europe's climate neutral economy

55%

GHG emissions reduction by 2030

€1.8 trillion

Commission proposed budget

€1 trillion

Additional private sector investment
European Green Deal: where are the opportunities?
What does Energy Transition mean for the future of your company?
Is there a place for your company in the changing energy landscape?
What can you leverage in order to gain a competitive advantage?
Which new technologies present opportunities?
Why act now?
Understand how the European Green Deal will shape the future energy market and evaluate the potential new opportunities with Wood Mackenzie.
Contact us to find out about our Energy Transition Service.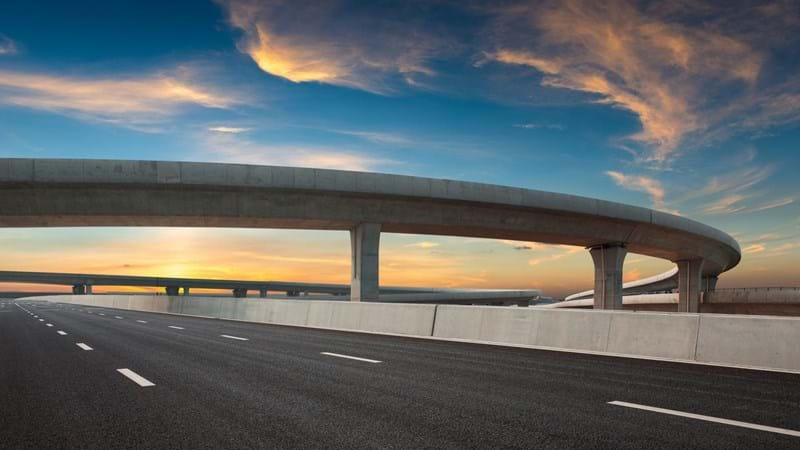 Explore our European Green Deal insight and analysis