Sign up today to get the best of our expert insight in your inbox.
Sign up for The Inside Track
For details on how your data is used and stored, see our
Privacy Notice
.
Opinion
Heating up: what record temperatures mean for energy | Podcast
New challenges for our power supplies in a warming world

Ed Crooks
Vice-Chair, Americas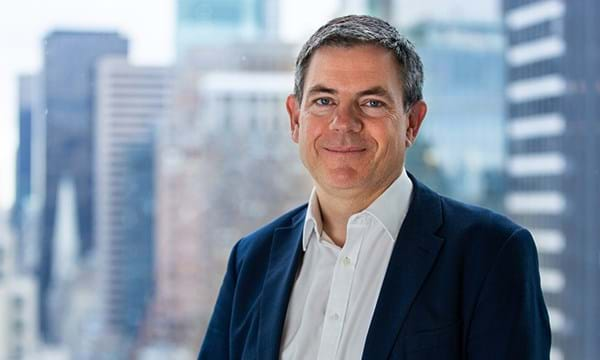 Global temperatures have been breaking records this summer. On some estimates, the earth is the hottest that it has been for about 125,000 years. In Phoenix, Arizona, temperatures have consistently reached over 110 degrees Fahrenheit, and people are being hospitalized with severe burns after falling on the ground. The heat is bringing other threats, including the wildfires that have been burning out of control in parts of southern Europe and Canada.
Extreme heat inflates the demand for energy, particularly power for cooling and air conditioning, putting new strains on the power grid. In the US, electricity demand has been shattering records in Texas and Phoenix, and it's on a similar trend in other arts of the world, too. India's power demand, for instance, has been hitting new record highs due to the scorching temperatures and a steadily expanding economy.
To explore the impacts of the extreme weather we've been seeing, host Ed Crooks is joined by Energy Gang regulars Dr Melissa Lott of Columbia University's Centre on Global Energy Policy, and Amy Myers Jaffe, from NYU's Energy, Climate Justice, and Sustainability Lab. The gang discusses the ramifications of a warming world, and the stresses that it creates. To take just one example, to cope with extreme temperatures more people use air-conditioning, which often means increasing the use of fossil fuels, adding to the greenhouse gases in the atmosphere. In China, coal-fired power output in June was up 14% from the same month in 2022.
The gang discuss the huge global disparities in energy usage around the world. In the US, about 90% of households have air-conditioning, while in the lower-income economies of Asia and Africa, it is 10% or less. Melissa and Amy discuss how the transition to a lower-carbon world will be viable only if it acknowledges the rest of the world's demand for the comforts enjoyed in rich countries today.
Climate change also causes problems for energy production. In Africa, hydropower plays a large role in electricity generation. As weather patterns shift, regions that rely on particular patterns of rainfall can struggle. Parts of China have been suffering blackouts this summer because of low hydro power generation, while California has been helped by relatively high snow and rainfall over the past winter. Picking up a theme from a previous episode of the show, when Dr Sarah Kapnick of the National Oceanographic and Atmospheric Administration was a guest, the gang discuss the need for more advanced climate modelling to understand the factors shaping energy demand and supply.
Finally, there is news of a potentially exciting breakthrough in what could be an important source of dispatchable power with zero emissions: geothermal energy. A company called Fervo Energy, led and staffed by people with backgrounds in both low-carbon energy and oil and gas, has reported a successful test of its first pair of geothermal wells drilled horizontally for more than 3,000 feet, using techniques pioneered in the shale industry. Could this technology eventually be a big piece of the energy transition puzzle? It's all examined on this week's show.
Remember to subscribe so you don't miss an episode, and follow the discussion on Twitter – we're @theenergygang.