Sign up today to get the best of our expert insight in your inbox.
Sign up for The Inside Track
For details on how your data is used and stored, see our
Privacy Notice
.
Opinion
Riding the solar-coaster | Podcast
Several clean energy companies have had a rough ride on the stock market in recent weeks. What's happening, and where is the industry headed

Ed Crooks
Vice-Chair, Americas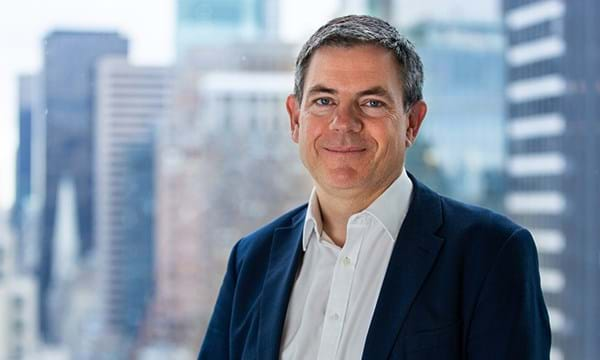 It's a little over a year since the US Inflation Reduction Act was passed into law. Solar was one of the main beneficiaries, thanks to an extension and expansion of the tax credits available to the industry. So why has the sector fallen out of favour with investors recently?
August was a difficult month for the markets in general, but companies including First Solar, Sunrun, Sunpower and Sunnova (who have been featured on our sister podcast The Interchange) have had it particularly rough.
To look into what's going on, host Ed Crooks is joined by two of our regular finance and investment experts: Shanu Mathew, of Lazard Asset Management, and Amy Myers-Jaffe, of NYU's Energy, Climate Justice and Sustainability Lab. Together, look at the residential and utility-scale solar markets and the investment going into them, the US perspective against a global investment backdrop, and the long-term prospects for solar.
Also in this show: what went wrong at Proterra? Proterra was an electric bus and battery company championed by President Biden as an example of how the US could build a manufacturing base in cleantech, but it filed for bankruptcy in early August. What does its failure tell us about the future of electric vehicles? And how do these challenges facing two key sectors, solar and EVs, change our perceptions of the clean energy transition?
Finally, ESG investing is in the spotlight again. Larry Fink, CEO of Blackrock – one of the world's biggest asset management firms – said recently that he "doesn't use the word ESG any more, because it's been entirely weaponised...by the far left and weaponised by the far right." Republican politicians in the US have attacked ESG as "a direct threat to the American economy, individual economic freedom, and our way of life."
Some statistics have suggested that interest in ESG investing has been waning from its high point in 2021. Amy says the capital is still flowing into clean energy, but investors need to "pick the right team, the right technology, the right management." Shanu argues that the trends still support moves towards increased sustainability and the use of environmental, social and governance factors in investment decisions. ESG may not be a buzz-word any more, at least not in a positive sense. But the ideas that lie behind it can still be useful.
Follow the conversation on X, the platform we know as Twitter – we're @theenergygang. And subscribe to the show so you don't miss an episode.