Sign up today to get the best of our expert insight in your inbox.
Sign up for The Inside Track
For details on how your data is used and stored, see our
Privacy Notice
.
Opinion
Thanksgiving special: a family debate about energy
EQT and NET power – navigating differing approaches to lowering emissions

Ed Crooks
Vice-Chair, Americas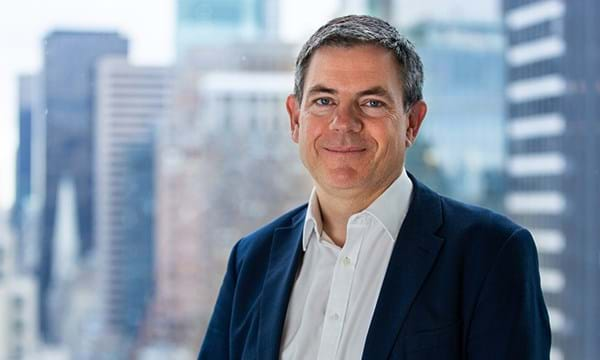 Thanksgiving is a special time in America when families across the country get together and argue. In honour of that tradition, host Ed Crooks and regular Amy Myers-Jaffe are joined by Danny and Toby Rice – two brothers who have both had very successful careers in energy but have gone in somewhat different directions.
Toby Rice is president and chief executive of EQT, the largest producer of natural gas in the US. He is an advocate for the benefits of exporting liquefied natural gas, and makes the case for its importance in strengthening energy security, creating jobs, and cutting greenhouse gas emissions. Danny Rice is chief executive of NET Power, which is developing utility-scale power plants with its proprietary technology that uses natural gas while capturing more than 97% of its emissions. He has also been involved in other low-carbon energy businesses, Archaea, a renewable gas company that was sold to BP last year.
With Ed and Amy, they debate the case for gas as a climate solution. Is gas really any better than coal when full life-cycle emissions are counted? And even if it can reduce emissions, how much good is that when what we need is not lower carbon but zero carbon? How much does the case for gas rely on carbon capture and storage, which has no clear path to large-scale deployment?
The brothers discuss the technologies that they believe will strengthen energy security in the US and around the world, and put us on a path to lower greenhouse gas emissions. Ed explores the history of EQT and NET Power, and the brothers explain how they made their careers in energy.
Toby Rice is an advocate for increasing natural gas exports as a cleaner alternative to coal use in markets outside the US. But gas-fired power plants still emit carbon dioxide. NET Power aims to solve that problem, developing power plants using their oxy-combustion technology that can have near-zero carbon dioxide emissions.
For that technology to be commercially viable, there will have to be some kind of financial framework to incentivise carbon capture and storage. The debate around the effectiveness and readiness of CCS continues. But meeting the challenge of transitioning to a decarbonized economy without compromising on cost, reliability and energy security is unlikely to be achieved through renewables alone.
Subscribe to the Energy Gang on your podcast platform of choice, and follow the conversation on X – we're @theenergygang.